Android DLNA Video Streaming: All Methods and Apps Explained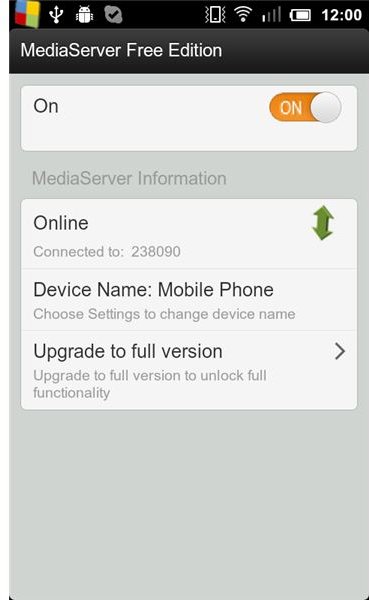 DLNA – which is short for Digital Living Network Alliance – is a powerful protocol for streaming media between certified devices. Although you may or may not have heard of the name before, chances are that you have used it when sharing media between devices (either that or 'UPnP' from which DLNA is derived). The very basic functioning of the protocol requires that the connecting devices are all DLNA compliant and a workable network connection needs to be established between them. In the case of non-mobile devices a wired connection will do and is usually the most reliable option. However, when using your Android device for this purpose, a wireless network connection is a prerequisite.
Using your Android device for establishing a DLNA connection has numerous obvious benefits. First of all, the hassle of downloading your videos to your computer or even burning them onto a DVD for TV viewing is entirely eliminated. If all devices are set up properly your DLNA certified television or media box will automatically make the connection with your device so that video (or other media for that matter) can be streamed or shared directly.
Now, Android is not by default a DLNA compliant mobile operating system, and you will need external software to make it all happen. Some newer devices, such as the Motorola Droid X or Samsung Galaxy S/Captivate already have a DLNA feature built in. For those devices it is just a matter of turning it on in the settings for the phone to act as a media server. For those owning an Android device that is not already DLNA enabled, read on for an overview of good working software and quick how-to's to set the system up.
Note. All mentioned applications are either tested with an OS X install of XBMC or an Xbox 360. For an XMBC powered device, in order to 'discover' video on Android DLNA devices the manual steps are as follows:
Go to Video.
Select 'Add Source'.
Select 'UPnP Devices'.
Select the name of the DLNA device.
Android DLNA Video Transmission: MediaServer
MediaServer is exactly what the name suggests and turns your Android phone into a DLNA powered media server. The setup of the software is fairly simple as the aim of MediaServer is to provide a one-touch DLNA experience. Simply flick the switch to allow MediaServer to start serving as a DLNA certified device, streaming your Android video to enabled TVs, media boxes or XMBC powered devices.
The barebones approach of MediaServer only serves its purpose to a certain extent. It does work as advertised, but there is only room for a few customizations. You can only change the name of your device. There is no possibility of selecting which folders to include in streaming, which is a bit of a loss for some. Nevertheless, MediaServer is a ready-to-use DLNA provider, turning your Android phone into a usable media server.
Troubleshooting: When your device is not discoverable, there is a strong chance that your router is the cause of this. The following manual steps can help you enable MediaServer to work on your network:
Enable port 1900 (UDP).
Enable ports 8080 and 40044 to 40144 (TCP).
Enable multicast messages.
Enable UPnP (perhaps the most important setting).
Similar Applications Include: Twonky Mobile for Android, iMediashare.
Product Dependent DLNA: DoubleTwist AirTwist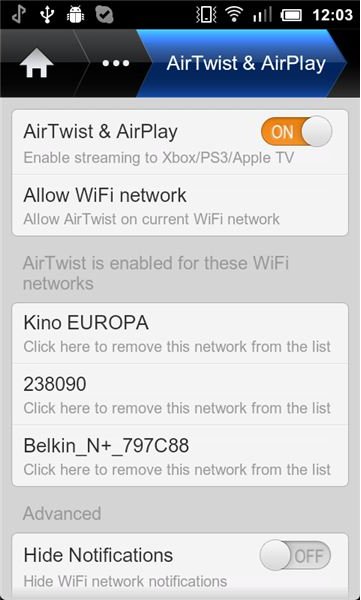 While not technically DLNA, DoubleTwist AirTwist transforms your Android device into a media server capable of connecting to a PlayStation 3 or Xbox 360. The app is included here as more DLNA certified devices will be added to this list according to the DoubleTwist developers.
AirTwist is a separate application and a plug-in to the infamous DoubleTwist music application for Android. It is basically an extension of the Airsync application that is purchasable from the Android Market for $4.99. AirTwist works very well and performs exactly as advertised without being too complicated. Although only suitable for streaming media to select devices, the service does work like a proper DLNA connection would. The more devices AirTwist supports in the future, the more powerful and worthwhile the service will become.
Similar Applications Include: Twonky Mobile for Android.
DLNA Video Stream Receivers: BubbleUPnP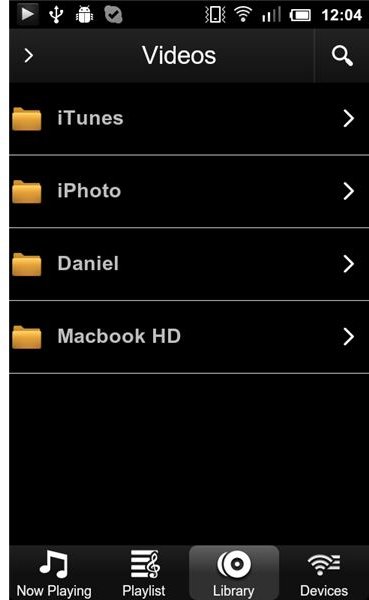 BubbleUPnP is different from the other category apps in that it is on the receiving end of the DLNA spectrum. The app is capable of playing video that is streamed from a DLNA (or UPnP) transmitting app or device. As such it lets you browse your video collection without having to carry it with you on your Android device's SD card and thus saving precious space.
BubbleUPnP is still in beta mode and is free to try for 15 days. It will facilitate the streaming of video to your Android device but does not by itself have a built-in video player. An external video player is needed to actually play the video, which is a bit of a hit and miss affair. Like most of the apps discussed here, BubbleUPnP works right out of the box, which is pretty much how DLNA is supposed to work. Nevertheless the app includes quite an extensive set of settings, making it quite versatile.
Similar Applications Include: Plex for Android (only in combination with the Plex desktop software), ArkMC Media Server/Player.
DLNA is a fascinating protocol, which is meant to make your media sharing life easier. As we have shown here, there are plenty of opportunities to stream your Android video to a number of devices. Also, you can receive video from other devices to play wirelessly on your Android phone. DLNA –the association that is –has an application available in the Android Market that provides information regarding which devices are DLNA enabled. Check the reference section of this article for a direct link.
If you are serious about mobile DLNA video sharing, Android is definitely the right platform for you. As more Android device manufacturers are discovering the possibilities of DLNA (or the similar UPnP), there is a bright future ahead where video sharing between devices will only get easier!
References
Screenshots:
All screenshots by the author.