Best Android Apps for Rome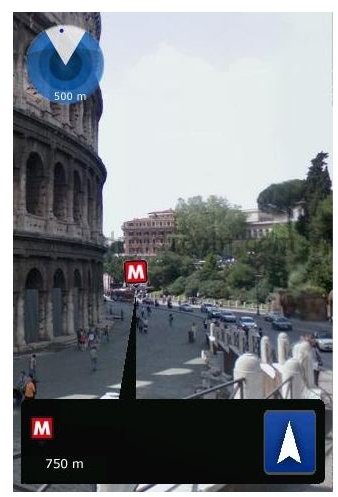 Traveling to Rome soon? Or maybe you're already there and wish you had a few apps on your Android to get directions to places you want to see, help you translate, assist with public transport or locate an ATM. Well these are the best Android apps for traveling to Rome, they have been selected to give you assistance for the things you will most need when you get there.
Rome Metro Augmented Reality
Why not get the best, most fun apps to give you the same data others would but in style. Rome Metro
Augmented Reality is the way to go – this is an augmented reality app for geo-location of the subway in Rome. This app has an integrated navigator that guides you through the underground station to your location. The augmented reality feature facilitates the search for underground stations using the camera. So you get a live feed with simulated arrows to show your heading and direction.
It is quite user friendly and incorporates photographic icons that not only look great but assist in quick manipulation. The developers are always updating the maps to give the most current GPS data, so it is best to check the availability of maps frequently.
Rome Travel Guide
This Rome Travel Guide app is your all in one tour guide to get all your traveling queries answered. With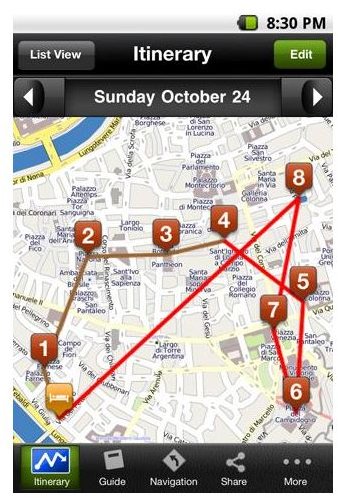 this app you get an expert city guide to inform you of the best places to visit, customized trip itineraries, easy offline maps and navigation, augmented reality and trip sharing.
You are sure to visit the top attractions, restaurants, bars, hotels and shops in Rome so you don't miss out on anything. This Rome Travel Guide app also customizes your trip itineraries automatically, based on your places of interest and schedule, as well as the accommodations and customer reviews. The offline maps and location navigation feature gives you the assistance you need whether you're traveling by foot or on the subway. They certainly added a bit of fun with the augmented reality function too, this allows you to view the city areas in real time instantly. Additionally, you can send electronic 'postcards' to friends on Facebook or through emails.
Rome Restaurant Guide Pro
If you are in Rome then you have to eat like the Romans and why wouldn't you want to experience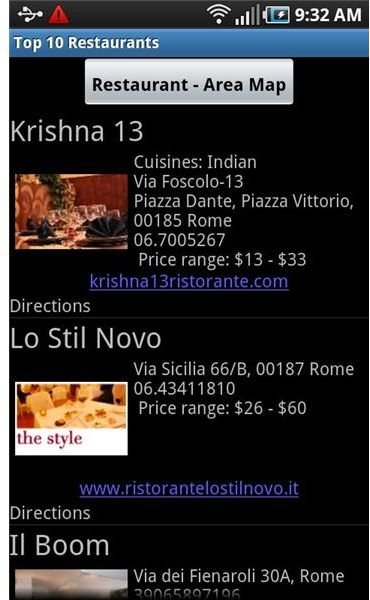 the best restaurants in town. This Rome Restaurant Guide Pro app is a terrific way to get your restaurant hunting started. It has the top 35 restaurants listed so visitors can experience the best Roman cuisine, all of which you can source offline. So there are no foreign roaming charges during your trip, however, it includes an additional Wi-Fi area map of over 50 additional top-picks to help you to find a good restaurant close by. These maps are fully articulated with pinch and zoom capabilities, so you can zone in on the street maps, metro/regional trains, and local trains to help get to the desired restaurant.
The good thing about this app and why it is a 'must have' Android app for Rome visitors is the wide range of travel data that it has to offer. Additionally, users get a run down of over 100 significant churches in Rome, a guide for 30 of the best museums, metro, train and sites maps, historical time line, videos featuring recreation of ancient Rome in 3d virtual model, info on major tour sites and contact info for licensed tour-guides, plus much more.
Best Offline Map
Relieve yourself of roaming fees and get readily available offline travel maps of metro, train and sites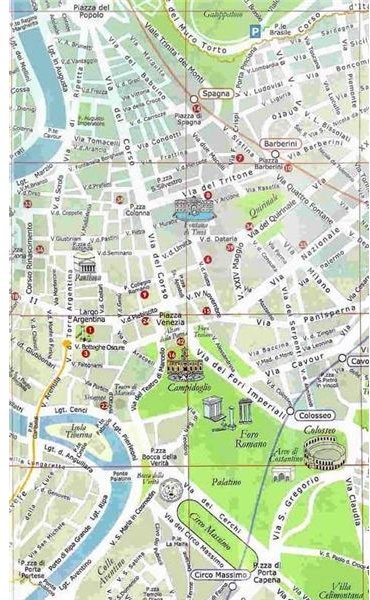 plus restaurants, historic timelines, the best historic and artistic places such as the Sistine Chapel and Basilica. Also view the top 10 picks of the best of Roman cuisine, museum guide, academic level research and much more.
View videos and check out the best maps of Rome, Italy offline and also with Wi-Fi area maps. Navigate on these maps with simple touch screen zooming and find places of interests and the directions to get there. Also you can get information on major tour sites and contact info for licensed tour-guides to take you around. The app organizes all this data for you so that retrieval is simple and coordinated.
PocketGuide
This is an audio travel guide that takes you through the city with an automated voice feature,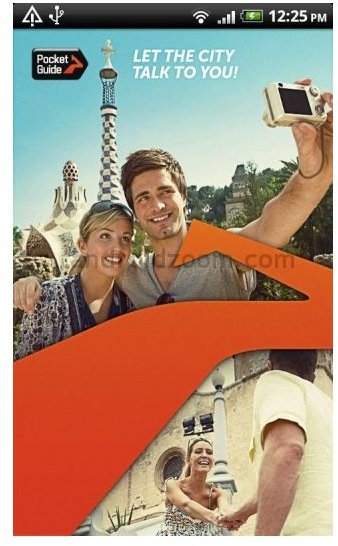 imitating that of a real tour guide. PocketGuide presents a collection of audio tours of the best, most popular locations and insider hangouts in Europe's cultural capitals. So if ever you are somewhere that you find intriguing, simply flip out this PocketGuide app and type in the name of the place, so that it can give you all the interesting facts about that spot.
Each of these tours has been developed by the best local tour guides who know the ins and outs of every crease and crevice of the city. It is also a guide to inform you of the best spots around Rome. You will find that PocketGuide is easy to use and the audio is crisp and clear. It doesn't require an Internet connection, once you have downloaded the contents, the application works in offline mode, so that you don't have to pay for roaming charges. Tours are also available for cities such as London, Barcelona, Paris, Vienna, Amsterdam, Dublin, Brussels, Budapest, Prague, Berlin, Athens, Potsdam, Waterloo, Bratislava, Cork and Debrecen.
Talk to Me Cloud
The language spoken in Rome is Italian, although you will find a few locals speaking French and English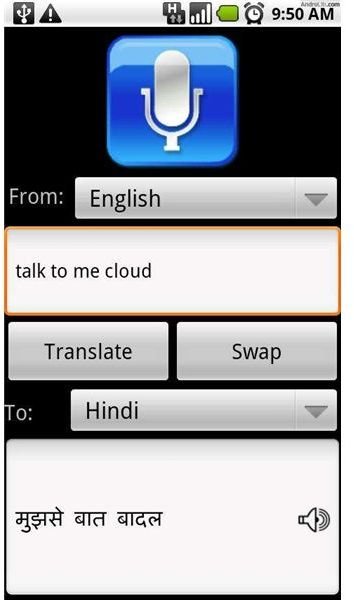 . Nevertheless, its best to get a translator app that provides conversions from English to Italian and vice versa. Talk to me Cloud is a fun translator app to take with you to Rome to get the job done properly. It employs real time speech to speech translations and has speech recognition for Italian and English commands as well as for Spanish, French, German, Chinese and Japanese.
You can implement a home screen widget so that as soon as you need to translate a word or phrase, the icon is readily accessible. Translations can be sent as SMS and email to optimize communication.
References
Image Credit – Screenshots courtesy of the respective app developer.