A Guide on How to Use Android Calendar App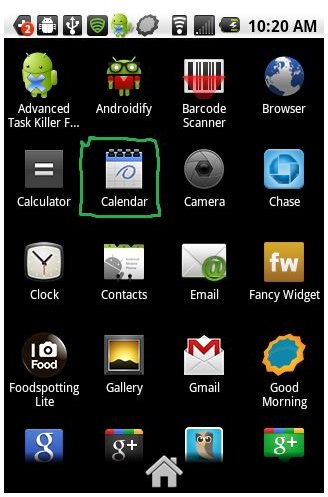 Appointments on the Go
We love calendars. They keep us on task (most of the time), let us schedule appointments, when homework or projects are due, when that vacation is coming up, etc. The growth of technology and thus the Internet has allowed us to convert our paper calendars into online calendars, giving us the ability to send out email alerts or desktop popups when tasks or appointments are closing in on us.
Google led the way towards letting users take their calendars anywhere. Google Calendar users are able to check their appointments and due dates from any computer as long as it has Internet access. The release of the Android mobile platform and Android smartphones took away the desktops and laptops and gave users a way of getting on task with the integration of popular Google products, including the calendar.
While a calendar app comes installed in all Android phones, there is the option for users to not only sync their Google Calendar with the app, but also to download third party calendars that might have more features than the stock version. Here, I'll guide you on how to use Android's calendar app.
The Stock Calendar
Android's stock calendar app is a feature on every Android phone. It's a simple calendar that allows for viewing the month, the week, the day, and even a list of all of your appointments or tasks for the year. The calendar app can be found within the app drawer, which is accessed by touching the app drawer icon (usually a block of four squares, but phone design may vary). The image shows the apps on my Android phone, with the calendar app circled; depending on the phone and whether you, the user, are using a home replacement screen, all apps will be in alphabetical order.
Upon opening the calendar app, you'll be greeted by the current day of the week or the month, week, or list. By default, the current day will be visible. You can change how you view your calendar by going into settings and selecting the default view. While in settings, you can also set up the day view (from either a time grid or an event listing), as well as which day of the week you want your calendar to start on.
Syncing with Google Calendar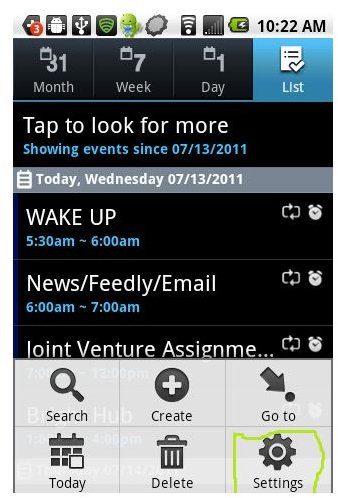 Using the calendar on an Android phone wouldn't be any good unless you could share it with your Google online calendar. This is actually the easiest way of keeping appointments and tasks straight. From Google calendar, you can have your daily appointments emailed to you or have them pop up on your Android phone, as reminders.
To sync with your Google calendar, you'll need to, of course, have a Google account. There are actually two ways to go about this - when you first set up your Gmail account (if you set up your phone to receive Gmail and you have a Google email account), you'll be asked if you want to sync both your contacts and your calendar. You can bypass both and set them up later. If you bypass this option, you can still have your Google calendar sync to your phone.
Once again, go to the settings menu. This is done by hitting the menu button on your phone – settings will be in the lower right hand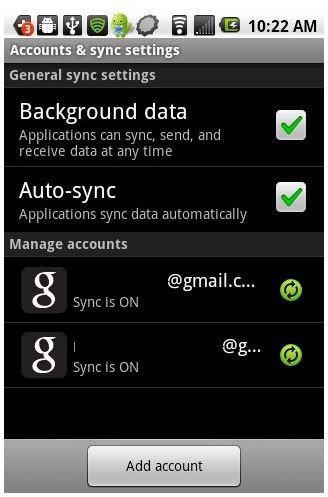 corner of your screen. Within settings, there are two different options for Google calendar sync - Calendars and Calendar Sync. Calendars allows you to select the different options you have set for your online calendar. For instance, if you have the weather or holidays that show up on your Google Calendar, you can have them show up on the calendar app. Calendar sync is where you sync your Google Calendar with the Android app.
I have two Google accounts and, though I use one more than the other, both are being synced to my Android phone. Auto sync allows for automatic changes to take place on your calendar. So if you make changes on your online calendar, they will be automatically updated on your phone.
One downside that I and other users have experienced is an issue with appointments that are made on the phone that don't seem to show on the online calendar, or at least it takes a while before they show. This of course is a major downside, especially if you use your Android to input appointments more than you do your online calendar.
Third Party Apps
While the stock calendar does its job of keeping you up to date, it is kind of bland. No worries, as the Android Market is full of great downloadable calendars that sync with the stock calendar and Google's online calendar. Some great ones are Smooth Calendar, which gives you a home screen widget so you can view your appointments for the day, Calendar Pad which gives you a colorful view of your calendar, and Android Agenda widget, which gives you a glimpse of your schedule from the home screen.
All three of these either have a free or a paid version that can be easily downloaded from the Android Market.
References