Top 5 Android Apps for Dads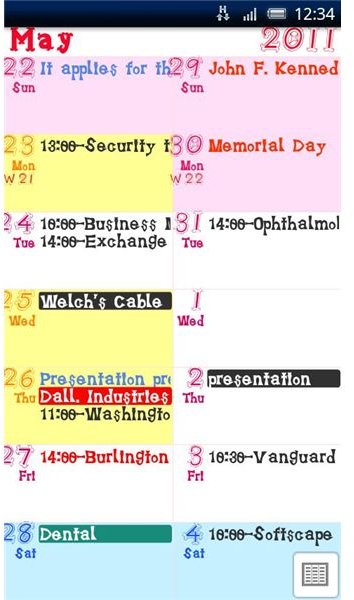 Looking for the best gifts for daddy dearest? Why not gift him some great Android apps? Surely there are plenty of applications that will immediately catch his attention and he will just love to have all of them installed on his device. He may like to have a vehicle maintenance app to keep track of repairs and gas or may love to have a personal cardio trainer to keep him fit and healthy. Well, we've done all the hard work for you and compiled some of the best Android apps for dads and we know that he will cherish them.
Jorte Personal Organizer
It's not just moms who love to keep things organized, dads too are organizing freaks. And the best way to keep your dad organized is to gift him a free personal organizer for his Android device. We picked Jorte – one of the best organizer apps that helps users jot down important schedules, manage to-do lists and store important events and notes. Your dad can easily customize the app according to his style and synchronize every list, event and schedule with Google Maps. With a simple user interface and an attractive design, Jorte will surely be his perfect paper personal organizer alternative.
Golf GPS Range Finder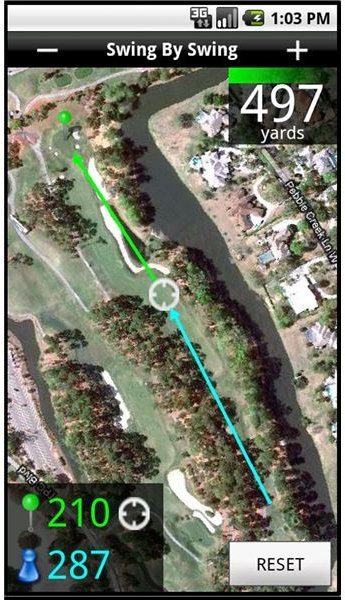 With this free Golf app, your dad will easily locate his favorite greens from over 20,000 golf courses. The GPS-enabled finder will help him view a satellite image of the hole and identify the course design, hazards and obstacles in seconds. The app's nifty pan and zoom feature will allow him to zoom in on any part of the course. The app also lets users add their own greens using the advanced mapping system.
Golf GPS Range Finder is free, but paying a few extra bucks will upgrade it with a stats and scorecard module that may help your dad keep track of stats and scores. In case dad needs something to tee off, gift this application and maybe you will get a generous golf tip or two!
Fuel Log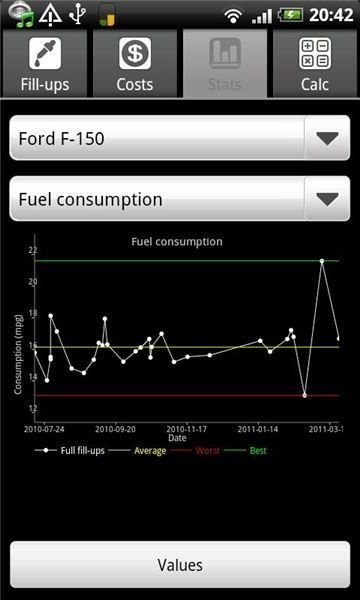 Dads love their cars and always want to keep track of costs related to car maintenance and fuel consumption. The next time you see your dad tinkering with his car, gift him Fuel Log and free him from his rants about too much fuel consumption. The application will help him track fuel consumption, services, costs and maintenance for his motorbike or car. It will calculate the total cost and mileage, gas amount, average cost every month, average cost per distance and present stats via a series of graphs.
The app's in-built calculator will help dad calculate costs, distance to be covered by the car and required fuel volume. The calculation is based on the statistical data collected automatically. The application supports multiple vehicles and includes a lot of useful stats to keep fuel consumption worries at bay. If you are planning to gift something useful, quickly install this app on his device and give him a pleasant surprise.
Android Beer Guide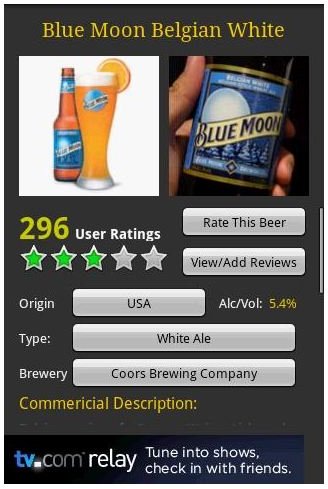 Your self-proclaimed beer connoisseur dad will find this application extremely useful to get information on his favorite beers. Android Beer Guide allows users to browse all beers by name, type, brewery or country. It automatically lists some of top and highest-rated beers according to user-ratings and reviews, and yes, it does allow users to leave their personal comments for others to see, thereby leaving their opinion on what's hot and what's mediocre in the world of breweries, beers and bars.
The application is free and updates regularly, keeping beer enthusiasts all over the world updated with new lists, reviews and ratings.
Calorie Counter (FatSecret)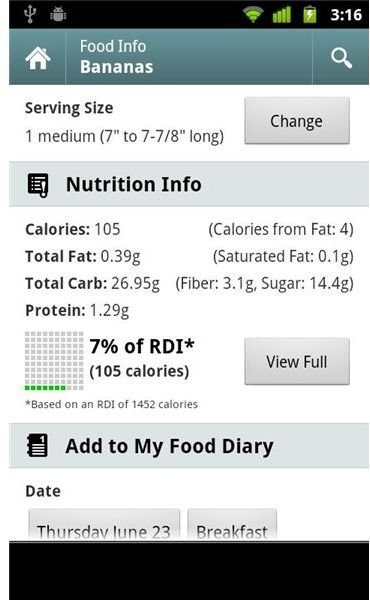 A calorie counter will help your dad keep flab at bay. This free tool from FatSecret simply finds all nutrition and calorie facts for all foods. It will help him find nutritional information for the food he eats and will easily monitor exercise, weight and meals. The application includes a food diary that will help him plan and keep track of his meals.
The app's exercise diary will help him record the calories burned. It also includes a barcode scanner that will help him locate nutritional data on packaged foods. The application also includes a diet calendar and weight tracker to help him slim down the extra waistline. Dad can then note down the progress he made using the inbuilt journal and get meal and recipe ideas to get hale and hearty. Calorie Counter is one of the best Android apps for health-conscious dads.
References