What is a Google Experience Device?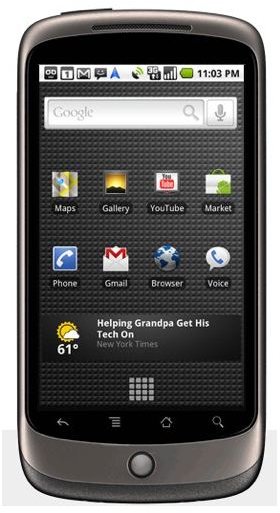 First in Line
Part of the fun of Android is the updates. Every few months, Google beams new software into Android phones, with fresh tweaks to the user interface and functions. For many, the process goes something like this - read about an update on tech blogs. Wait with baited breath for the release. Go a little bit mad with envy and anger when other phones get it first. Forget about it for a couple months, and then receive that update just as an even newer one is hitting your friend's phone. But if you've got what's called a Google Experience Device, like the Nexus One or Nexus S, you're first in line for updates from Google.
As of this writing there are two smartphones and one tablet that bear the Google Experience Device imprint. The original is the Google Nexus One, manufactured by HTC in 2010. More recently, Google and Samsung have partnered up to release the Nexus S, with a faster processor and a unique curved form factor. The Motorola Xoom was the first tablet to use Google's tablet optimized operating system, called Honeycomb. Like the phones in the Nexus series, the Xoom is first in line for Google sanctioned updates.
These are the flagship devices that allow Google to demonstrate Android as they intend it. With unlockable bootloaders (in plain English? they're hackable) and no third party bloatware, Google Experience Devices are the favorites of Android purists.
So What's The Catch?
With a Google Experience Device, such as the smartphones in the Nexus series or the U.S. version of the Motorola Xoom, you get software from Google and only from Google. Usually that puts you ahead of the Android pack in terms of functionality, but in some cases it pays to let a manufacturer put their own imprint on your smartphone. One potential drawback to a Google Experience Device is that you won't get something like HTC's highly regarded Sense user interface. Sense turns Android, which can feel as much like a mobile computer as it does a phone, into an interface that's clearly geared toward communication and social networking. Experienced users can look to alternate launchers and widgets to embellish Android's rather sparse interface, but for those new to Android, "skins" like Sense can go a long way.
Owners of the U.S. Motorola Xoom might be the first owners of Google Experience Devices to wish their hardware didn't have Google's stamp of approval. As of July 2011 Google has not released a fix for the Xoom's SD card reader. The latest software update that went out to non-U.S. Xooms did enable SD support, albeit with a workaround provided by Motorola. Motorola can push their own software to Canadian or European Xooms, but for the U.S. version, every line of code must be written in the Google labs.
The Hardware
The Nexus One, built in partnership with HTC, has a beautiful Super LCD screen, or better yet a super AMOLED screen for a those who bought them prior to the shortages in July 2010. Both versions are clear, crisp and bright. A five megapixel camera is included, but you'll want to download a third party camera app to replace Google's very basic software on that front. While Google used to sell it unlocked online through a web store, they've shut that down and have ceased providing support for the Nexus One. It is still available from various wireless carriers, and still receives updates to the latest and greatest Android versions, currently at 2.3.4.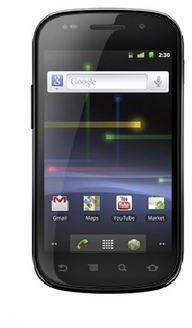 The Nexus S is Google's newer flagship phone, this time built in partnership with Samsung. Its 4 inch, curved Super AMOLED screen is a sight to behold. The snappy 1GHz Cortex A8 (Hummingbird) processor gets the job done, though other top of the line Android phones run on faster, dual core processors. The Nexus One is similar in many ways to Samsung's popular Galaxy S phones. Take out the touch-wiz interface and SD card reader, curve the screen, and you've got a Nexus S. Another unique feature is the Near Field Communication (NFC) chip, which allows the phone to communicate with other NFC enabled devices for data sharing or mobile payments.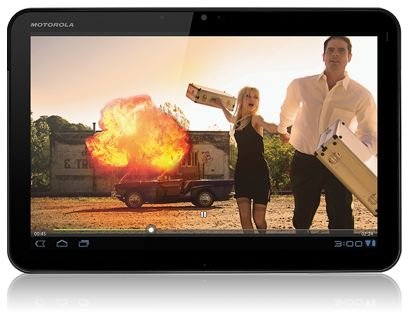 The U.S. Motorola Xoom tablet is also labeled a Google Experience device. The first in a recent wave of dual core, 10.1 inch tablets running Google's tablet optimized Honeycomb operating system, it's slightly heavier and thicker than the similar Samsung Galaxy 10.1 and more expensive than the Asus Transformer. It was the first product on the market with 3.0 Honeycomb, and the first to get updated to 3.1.
References
Author's personal experience.
PCPro: Android Update Unlocks SD Card on Motorola Xoom; Andrew Eldridge 22 June 2011
Google: Google Phone Gallery: https://www.google.com/phone/
Images courtesy of Google Phone Gallery.