How to Find Bargain Android Apps: Best Resources & Tips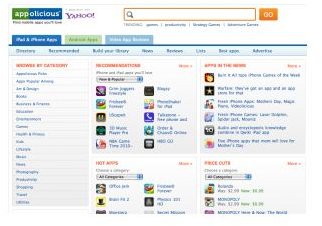 Since the inception of the Android operating system back in 2008, Android users have searched tirelessly to find cheap, if not free, Android apps. The Android Marketplace was the first online marketplace for Android users to browse and purchase apps. The marketplace continues to provide Android users with quality apps for cheap prices. This may be considered one of the best sources to find games and apps. However, as the popularity of Android continues to grow, users require a variety of sources to find cool apps for cheap prices. If you need some guidance on how to find bargain android apps, here are some great resources to get you started.
Appolicious Android Apps
This site offers an exclusive directory to find any app in any category. Appolicious is user friendly and incorporates user feedback to keep the content completely current. They enhance their directory daily to add more applications as well as games – this is a feature that many users find unique. Appolicious combines social networking, journalism and technology to help users discover "the best" of the tens of thousands of apps available.
The site offers new app related articles every day with video reviews as well. Android Apps is one of the best places to discover and share the latest Android applications. This site is amazing because it interacts with Android users through social recommendations as well as reviews. It's easy to find, share, and review apps in many categories – Games, Education and Travel are just a few categories Appolicious offers.
Android users can also create lists of apps for anything from astronomy to football. This site offers some of the best application recommendations based on what apps you already own, what apps people you know own, and what kind of apps you're interested in. However, a membership is required to write reviews and recommendations. Overall, Appolicious is a great site to find apps that not only suit you but are a bit of a bargain too.
Free Android Applications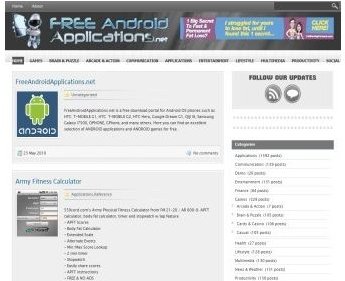 Free Android is a free download portal for the Android OS. This site is great for apps that pertain to entertainment as well as communication. Here you can find an excellent selection of Android applications and Android games for FREE.
This site has been around since 2010 and offers thousands of games and applications to Android users. Free Android incorporates screenshots of each game and Android application. This allows users to experience the app before actually downloading it. This is convenient for users that are just browsing the site. Although Free Android is a newer site, user feedback for the site has been relatively positive. Free Android Applications provide users with a variety of downloadable content. The site is easy to navigate and contains thousands of apps and games.
Downloadable content ranges from shooting games to communication based applications. Entertainment and Lifestyle applications as well as puzzle games are offered.
Android Freeware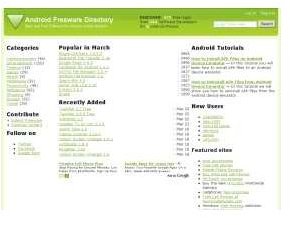 Android Freeware is a simple and straightforward site. It offers various games and applications to Android users for little to no cost. There is no subscription required to the site and Android Freeware currently offers over a thousand applications and games.
Freeware Lovers is aimed to collect and categorize truly free software. The directory is geared toward software users and enthusiasts who are looking to fill their computers and mobile devices with free and quality games, applications and themes. This site also offers exclusive content from third-party developers. Although the site is simple, it provides high quality content and is among the best sites to find bargain Android apps.
AppBrain App Market
In addition to websites, Android actually offers many applications that can find free apps for you.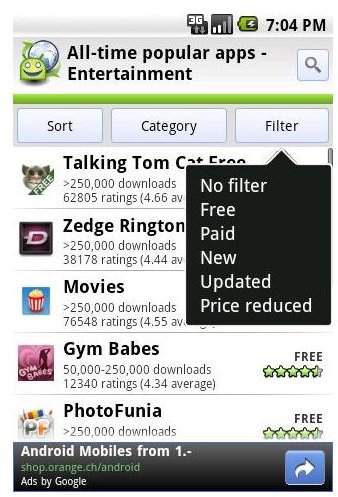 AppBrain App Market is an Android app that focuses on the preferences of the user to find the best free Android apps. AppBrain is an app that also incorporates a market. The market allows users to find cool and inexpensive apps. This app offers app recommendations as well as the "new" and the "hot" apps of the day.
Best Android Apps Review
This site offers unique tips, tricks and tutorials for Android users. Best Android Apps Review promises to get you ready to dive right into the Android OS. This site offers all the information needed to put the Android user on the fast track to becoming an Android expert. Best Android Apps reviews applications as well as games. The best way to find bargain Android apps is research which apps fit your unique lifestyle and which apps are currently popular.
References