Best Apps for Free Android Movies: Watch Films on Your Phone for Free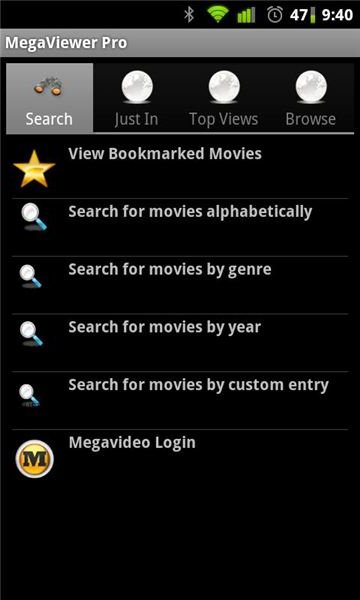 Lights, Camera, Action
If there's an app for everything, and the movie business is such a boom industry, it stands to reason that there must be some fantastic options for watching movies on your Android. Well there are, but there are also some big duds too. To save you wasting your time on the less-than-great options, I've put together a list of the best free Android movies apps you can get your hands on. Some of them require a one time fee for the app (albeit relatively small), but they all offer free films to watch after that. Others are free apps that offer free movies too. Don't believe me? Read on.
MegaViewer Movie Streamer PRO
This is one of the best apps for Android movies you can find. Its search facility allows you to search for movies based on many different criteria, and can reach back a good way in movie history too. You can organize your movies by loads of different film genres, or by a particular year, as well as a straightforward custom search. The app doesn't host the movies but links to third party websites offering these movies; bear in mind that some of these may not be lawful, so use your own judgment. It is not 100 percent free, but it's just a small one time payment for the app and then you get free movies on your Android handset thereafter.
This app won't be for everyone though, as some devices aren't supported. Rather unusually for such a popular app, this includes the LG Optimus and many other newer LG devices, so make sure you check your device is supported before you download the app. You also need to remember that, as you are watching streamed movies, you will need a good connection to get the best viewing experience.
Movie Streamer Lite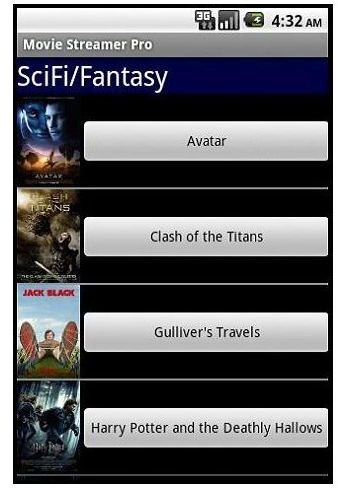 Although there is the PRO version of this app, that will offer you more movie options, you might want to start with this Lite app to get a feel for it first. Not only is the app free, but it gives you access to free movies too.
While the full version will give you access to newer movies like Paul and Rango, there are still plenty of free options in the Lite version to keep you happy, such as the classic Little Mermaid, and the first two Spiderman movies, to name just a few. New films are being added all the time, and you can even request some and keep your eye on upcoming additions on the app's Twitter and Facebook accounts.
Make sure to check out the compatibility section on the app page before you download it, as some devices won't work, or may need other apps running to make them work. The good news is that this app has a great support history, so many solutions are already offered in the FAQs or you can email the developer for help should you need to.
PlayOn Mobile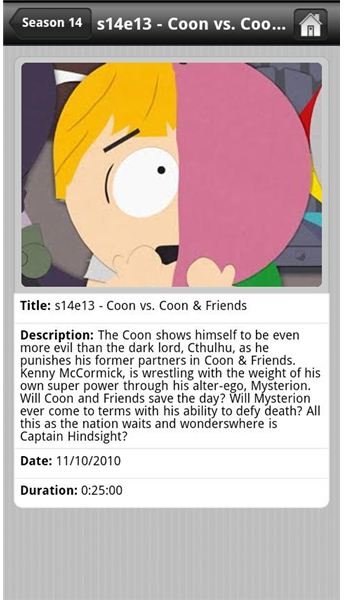 While this app will give you great (and free) access to many TV channels, you will only be able to access the best free movies if you already have a Netflix account set up. This is $7.99 a month, but offers you limitless access to view as many films as you want; obviously when you're at home you can use your PC and/or TV to do this so if you watch a lot of movies anyway this could be a great choice for you whether home or away. The PlayOn app also uses Hulu which you don't need to sign up for, but it has a slimmer movie selection.
The biggest downside to this app is that it's not entirely easy to get it up and running, in that you need to get your PC involved, rather than having movies directly in the palm of your hand straight away. So you need to get the prog running on your PC and then sync it up with your device via Wi-Fi. You also need to be a US resident in order to sign up for a Netflix account, although the app offers many other great TV options too.
There is also a stand-alone Netflix app, but I've chosen this one instead as it offers more versatility and some truly free movie options for your Android.
Honorable Mentions Also Go To…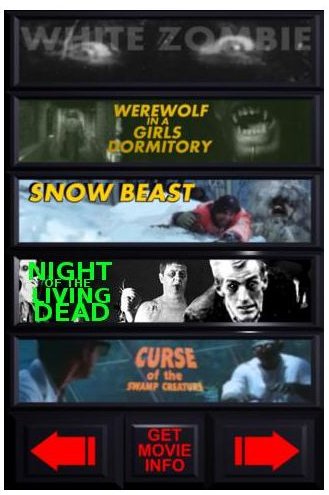 I didn't offer up these Android movie apps in their own section as they are so specific; whereas the app choices above offer a more general selection of movies, the following relate to specific genres. Still, if you like Horror films or Classic Westerns, you are in for a treat.
130 Legal HorrorFilms, does exactly what you would expect in an app of that name. You also have the added advantage here of knowing that nothing illegal is going on; the films offered are truly free and legitimate. So as these movies are now in the public domain, we are talking true classics of the Horror movie genre, rather than any new releases. You can expect such titles as Night of the Living Dead, Carnival of Souls, Little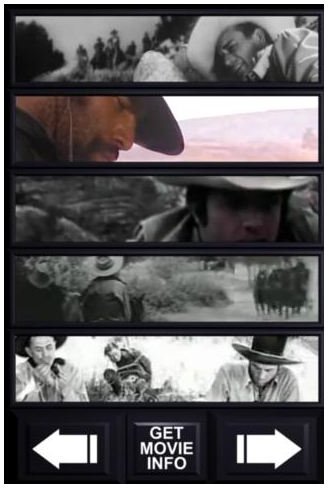 Shop of Horrors, Dr Jekyl and Mr Hyde, not to mention many other zombie, werewolf and vampire offerings, as well as some Christopher Lee classics.
While 50 Western Movies clearly doesn't offer as many free movies for your Android as the HorrorFilms app, it's still a great choice for wannabe cowboys. Despite having some great Westerns on here (and even some Bonanza TV episodes), it is missing some basics such as the title of the film when you select it, so it's a bit of a Smith & Wesson shot in the dark sometimes. Still, if you like a bit of John Wayne (who makes up the majority of this selection), then you are in for a Wild West of a time.
The Best Choice
Movie Streamer Lite gets my vote as the best free Android movies app, purely because it's pretty easy to use and is one of the true free options available; although a small one time fee for the PRO version will generate a lot more film options. The Western and Horror film apps are worth a look too – for some classic film action they are unbeatable.
References