A Close Look at Swiftkey X Beta for Android: Is it Really Better Than Swiftkey?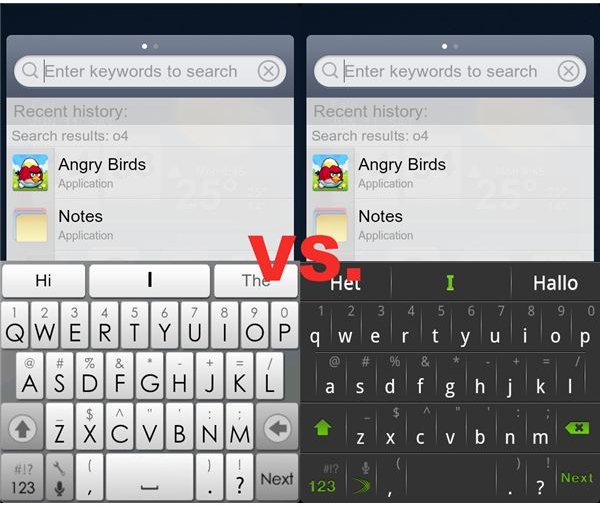 Typing on Touch Screens is Getting Better
Ever since we reviewed Swiftkey months ago, not much has changed in the Android alternative keyboard landscape. Needless to say that Swiftkey has remained an excellent choice amongst conventional keyboards and competing with the best available in the Android Market. A new competitor has now found its way to the platform, called Swiftkey X. That is right, the best competition might just be its direct sibling!
Swiftkey X for Android is currently only available in a BETA form. It is important to make a clear distinction between the new versus the old version of Swiftkey: they are both separate apps that, as for now, are both still being developed and separately available in the Android Market. Read on to find out what makes the two different from each other and why you would want to jump ship to the newest 'X' iteration.
The Best of the Best: Swiftkey X Beta vs. Swiftkey
Swiftkey X is marketed by developer Touchetype LTD as the 'Next-generation AI Keyboard', which does hint to it being a follow-up rather then an entirely new development to the original Swiftkey. In a sense, the new app can be best described as SwiftKey on Steroids, and here is why.
First and foremost, longtime Swiftkey users will find the overall use and purpose of 'X' very similar to what they are used to. Keyboard keys are still in the same position and the overall principle of being the best predictor available on the platform remains the main focus. Loyal Swiftkey users are therefore also rewarded with a free upgrade to the latest and greatest, creating an instant and considerable user base for the new version. Even for new users, Swiftkey X is available for free for as long as the app remains in its BETA phase.
The really interesting part is naturally where the app has improved in terms of new features. Improvements have indeed been made as the app derives the best features from the original version and uses it as a basis for the new Swiftkey X. One of the only significant drawbacks Swiftkey had was its lag; making it sometimes unpleasant to use for fast typists. Swiftkey X has resolved this issue making it much smoother. While on the subject of typists, the new app recognizes that users might have a variety of styles and made it easy to switch between relying heavily on text prediction or a slower, more precise style. This is very welcome addition.
Improvements do not stop there however, as its entire prediction mechanism has been overhauled and improved with a greater range of source available to learn from, including Gmail, Facebook and Twitter. Although these are the usual suspects, and many apps seem to include social media support merely to ride on its popularity wave, Swiftkey X truly does implement something actually useful here, as these sources are indeed great learning hubs for its prediction mechanism.
Swiftkey's intelligent typing aspect has been greatly improved and it claims to learn from your typos and tap misses, making them less frequent over time. Although it is hard to judge at this stage if this indeed works, any improvement, however incremental, will make your touch-typing life more pleasant.
Should I Really Switch From Swiftkey to SwiftKey X?
Swiftkey X is truly an improvement over the original app and I cannot see a scenario where Swiftkey will not be phased out. As such, all users will have to switch to the new 'X' version. Although nobody likes to be forced into doing something, surely no one will have any ground to complain with this move, as Swiftkey X is considerably better.
It is clever of the developer to release this improvement as an entirely new app as it creates a new buzz altogether. Although it might be a bit of grey zone if it really deserves a new app over just an upgrade, existing users will not have to pay twice, making that question sort of redundant. Indeed, Swiftkey X for Android brings a lot of new functionality to the table, not the least in the form of custom skinning, while not losing any of its appeal. Its new looks also make it more suitable to be used with the latest Gingerbread version of Android, providing an aesthetic upgrade as well.
With such a large batch of improvements it is hard not to opt for the new version of Swiftkey for Android. As the original app was already a strong competitor for the 'Best Android Keyboard' title, Swiftkey X might have just become that. Naturally only time can tell and 'X' is still being BETA tested, leaving us wondering how things can get any better at all.
References