The Best Android Bingo Game Apps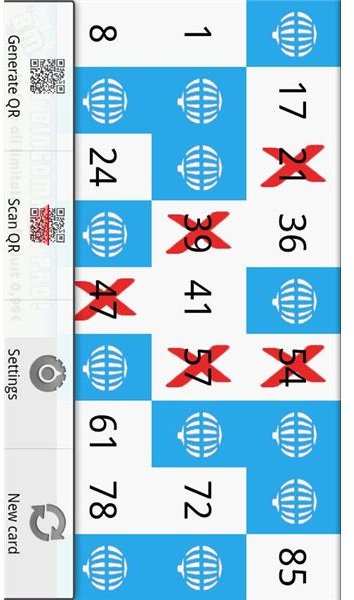 Here is a treat for all you bingo addicts out there. With an extensive scan of all the Android bingo apps available, these are the most highly rated and talked about apps to get you playing non-stop. These games will give you a realistic bingo playing experience, while others will do the same but with fun twists. Check out what we have selected and pick your favorite.
Bingomatic
Smartphone applications have certainly come a long way. They have completely changed
the way we play some of our favorite games - Bingomatic is the perfect example to display this. Bingomatic on your Android is the best way to organize bingo games in groups while you play and also a great announcer for calling the numbers aloud, so you can have a true bingo playing experience all by yourself. The app has many options to customize the bingo cards and the bingo voice caller as you please. You can even change the colors and backgrounds. Bingomatic certainly allows you to experience the game in true style. It also includes the use of nicknames when calling the numbers.
The app should appeal to a long list of bingo addicts out there. Users will find that it supports different languages and has a high level of configurations and customizations. Also, enjoy prizes when you win.
Pocket Bingo Pro
Get an authentic playing experience with Pocket Bingo Pro, you can play casino style bingo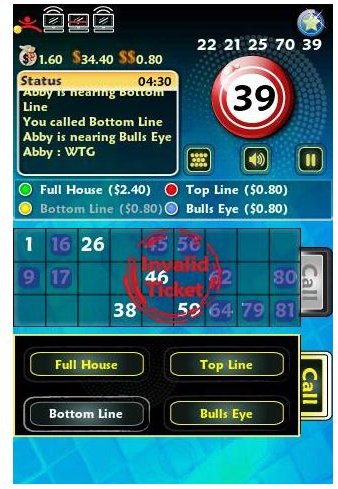 with multiple virtual players and have simulated chat as you go along. This game can be very addictive, you wont get bored either. There are three fantastic Vegas themed game rooms and a feature for extended nicknamed number plays that is just absolute fun. For those die-hard bingo enthusiasts there is an Open Feint feature for you to get more control and for the social climbers – HeyZap is where you should be.
Pocket Bingo Pro gives players two tickets for every game and is full of fun sections and prizes to keep you occupied during those boring moments. You can keep track of your bingo stats and even save the game to the SD card.
BingoOpoly Free
This free version of BingoOpoly has a terrific interface that you will be sure to enjoy. It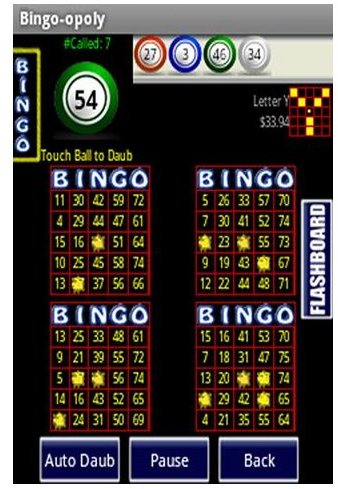 organizes four exciting patterns and a random ball draw where you can compete against four computer players. The game even features full slide-out flash cards for fun and exciting playing.
BingoOpoly is not your typical bingo game, it offers a little twist similar to Monopoly, to get you hooked. Players can 'collect rent' from other competitors in the game when they land on their personal properties. There is a whopping total of 50 properties that you can have the potential of owning. You will be playing this sensational game non-stop.
Bingo Hut
Another great Android bingo game app is Bingo Hut. It is filled with the same standard steps and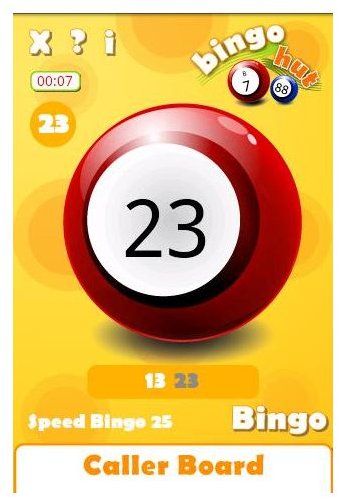 strategies, similar to a real bingo game, but with added simulated functions of a multi-format bingo caller application. Plus you can experience a fun and lively multi ball system during playing, as well as slick animations and extended calling with nicknames.
There is an exhaustive settings menu for the meticulous player, where you can adjust the fonts, caller voice, call interval and much more. It has a terrific interface for you to take full control of the game and may just keep you playing for hours.
Crazy Bingo 2
Nope, this game isn't crazy, neither does it make you crazy – it is really simple to play, quite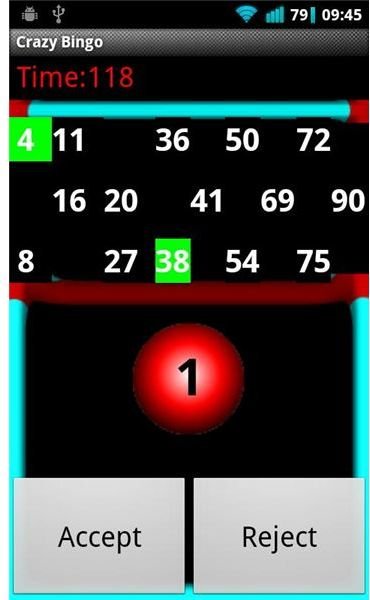 similar to a classic bingo game. It has more to offer, however, with a bit of a twist where random numbers are distributed for you to either accept or refuse. If you choose to accept a number, then the game gives you 130 seconds to complete your bingo card, opposed to the 10 seconds you'd get in a usual game. If you don't complete the card in time then you lose. Otherwise, if you win, there will be prizes on which you can spend your earnings in a simulated shop and the things you buy in the shop will help you to win even more. Also you can unlock global high scores and hard modes in the shop.
Engadget Podcast Bingo
Enjoy a game of bingo while listening to the engadget podcast, it's more fun than you could ever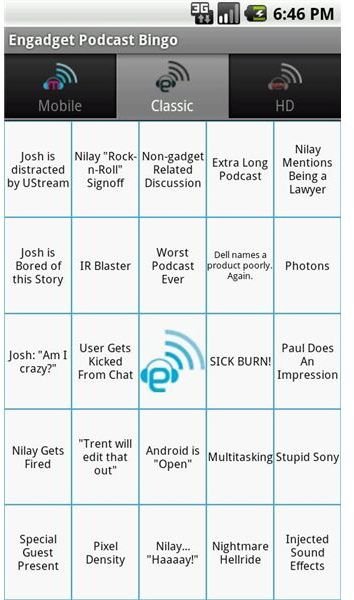 imagine and the games are easy to play. You can count on a genuine bingo playing experience while getting full access to listen to the podcast as you go along. This is definitely not a stand-alone game, so if you're expecting to play bingo only, then you're not going to get that here. Just with the integration of the engadget podcast feature, this is one of the most liked and enjoyable bingo game apps available for the Android OS. Try it for yourself and see.
If you're looking for more amazing Android games check out The Best Android Games.
References
Image Credit - Screenshots courtesy of the respective app developers.