Best Options for an Android App That Compares Prices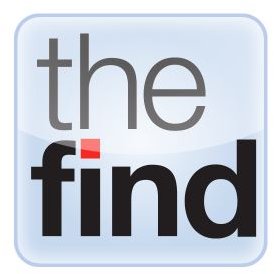 Smart Shoppers, Smart Phones
Smart shoppers can find great bargains using their Android smartphones. Long gone are the days when comparison shopping involved driving around and spending more on gas than you save on deals. Whether you're shopping for electronics, flights or groceries, check an Android app that compares prices first to make sure you're getting good value. Use these apps to do research at home before shopping, or to double-check a price-point when you're out and about. Some stores, one example being Best Buy, promise to match any competitor's price – with the right app you can instantly show the clerk a better deal and get him to match it on the spot.
The Find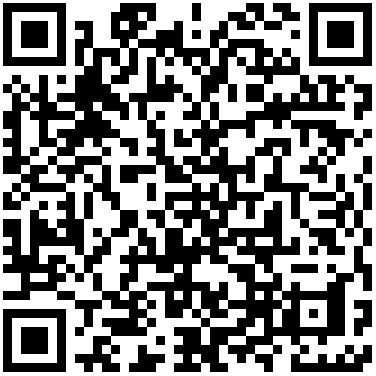 While there might not be anything new about barcode scanning, maps or price comparisons, put them together and you have a compelling app. The Find lets you search for a product to find the best prices online and in local stores. Look up a product at home or scan a barcode in a store to view a detailed price comparison chart. You can set a price alert for items on your wish-list, and when a deal pops up at a local store you'll have no trouble finding it with the included map functionality. The Find also acts as an aggregater for discount codes and coupons and integrates them into your shopping experience. Purchase it from the Android Market and you'll see why The Find has received positive write-ups in the New York Times, Cnet, CNN and Smart Money.
The Coupons App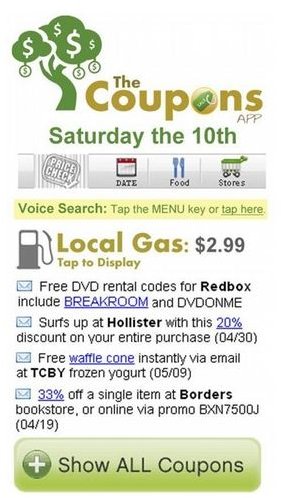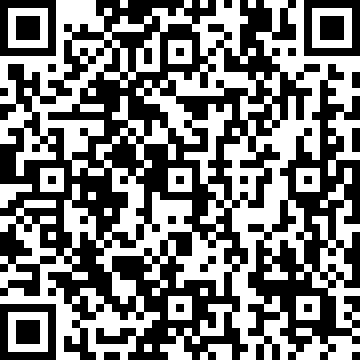 This barcode scanning, gas price comparing app shares functions with other apps on the list – most notably The Find –with one important difference. Not only is it an app that compares prices, it also includes a homescreen widget that constantly finds and alerts you to coupons available in your area. If you know your spouse is out shopping it's a simple procedure to share a coupon code through SMS, email or Twitter, whether or not they have the app as well. Like other shopping apps it makes the most of your phone's GPS and Google Maps capabilities to get you to the point of sale. While the barcode reader usually linked to Amazon, lacking the robust options available on The Find, the widget was a great asset. These two Android apps that compare prices work well in tandem – input a coupon code from The Coupons App into The Find to check if it's the best detail available.
GasBuddy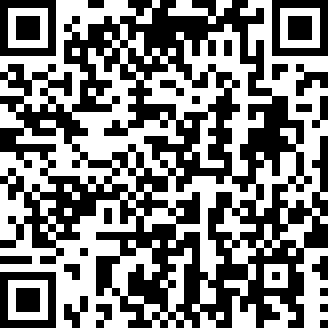 GasBuddy does one thing and does it well – it saves you money at the pump. Tap to open the app and enter your location, you will immediately get a price comparison list, sorted by proximity, of local gas stations. It's easy to change the sorting options to find the cheapest, rather than the nearest gas, and the map function makes finding stations easy. The only way GasBuddy could improve would be to integrate voice commands. This is, after all, an app for drivers, who likely shouldn't be tapping away on their Android phones while steering.
Hotels.com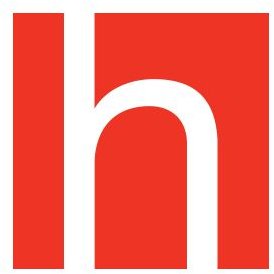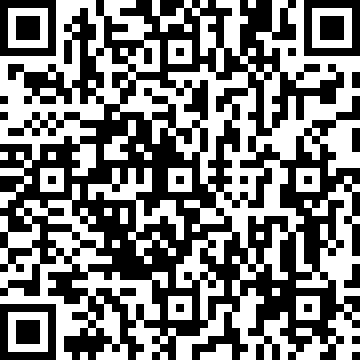 Like GasBuddy, Hotels.com benefits on a user experience level by the simplicity of what it offers. Look up a city or use your GPS, input a date and the number of travelers, and you will get a price comparison of available hotel rooms. Once you've registered and entered your sign-in and billing details, you'll be able to book a room with a single tap. The user interface is nicely designed with bright colors and virtual buttons large enough for chunky thumbs. With more than 130,000 hotels in over 70 countries, Hotels.com is an easy way to comparison shop for rooms whether you're booking in advance or on the day of your stay.
Meet or Beat that Price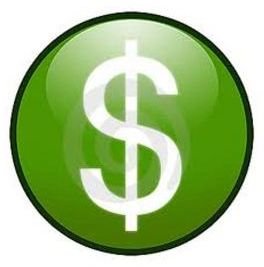 This app is a solid idea, but as of May 2011 it is something of a work in progress. If you live in one of the areas it services, Meet or Beat that Price will help you get a great deal on new or used cars, oil changes, car washes, hotels or Attorneys, with many more categories promised for the future. The way it works is like eBay in reverse; rather than buyers bidding on a product or service, Meet or Beat that Price pits sellers against each other, competing for the lowest price. The whole process is instant and automated, leaving you with the winning price, a confirmation code and a phone number for the winning business. The app is user friendly enough, though the developers should consider losing the paragraphs of text that greet you each time you open it. Mobile apps are best learned through experience and discovery. As the developers add more locales, businesses and categories this app could have a huge impact on the way Android users shop. In the meanwhile, give it a try – it's free.
References
Image Credit - Images are courtesy of the respective app developers.