A Look at the MIUI Android ROM on the Galaxy S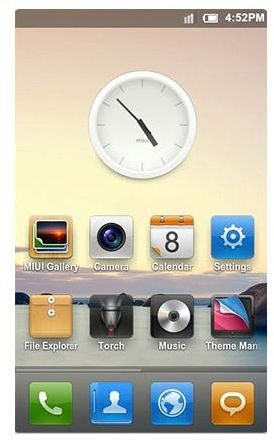 MIUI is a new style of Android ROM, it comes with its own launcher, and messaging and phone apps. Rather than being developed by a specific manufacturer for a specific phone, it's compatible with several models of phone. Find out if there's a version for your Android phone at the official MIUI website (there's a link in the References section at the end of this article).
What's Different About It?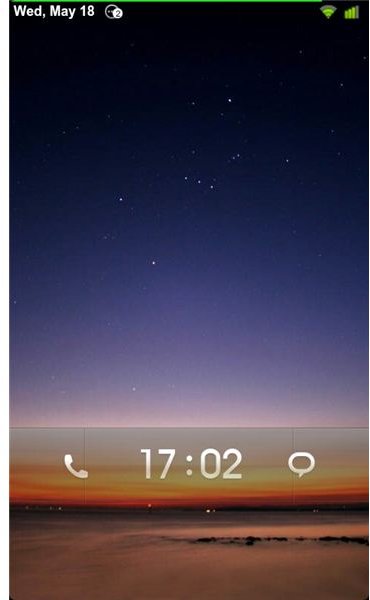 The first thing you'll notice (after the new boot animation) is the MIUI lockscreen. A bar across the screen with a clock on it, and icons of a phone and a speech bubble. Drag down the clock to unlock, or drag down on the icons to go straight to your dialler or messaging app.
Once you've unlocked the phone, you'll notice the launcher, probably the biggest departure from standard Android as there's no applications drawer, instead, the MIUI launcher is very iPhone-like in style, creating new pages for your apps which are displayed on a 4x4 grid on the screen. There are also 4 ever-present icons at the bottom of the screen (although you can cram 2 more in there), again in a very iPhone fashion. All your widgets will still work (unless you've come from a different launcher that used its own widgets), and MIUI has a few widgets of its own. To complete the iPhone homage, you can create folder icons and arrange your apps in there.
It has to be said, I'm not a big fan of this launcher, but as with any Android launcher, you're free to replace it with another one of your choice.
Notifications and Settings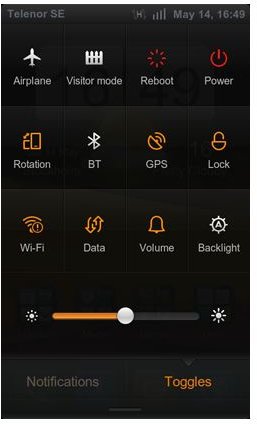 The other cosmetic differences you'll notice become clear when you pull down the notification bar. You'll now notice that it's split in two. If you have any notifications (including ever-present ones), you'll be shown those, if you don't, you'll be taken to the toggles screen (there are buttons at the bottom to switch between the two). The toggles screen contains lots of icons allowing you quick access to switch certain things on and off (like Wi-Fi, data, GPS, etc). You can also hold down the power button to make the toggles screen appear. It's a good addition to the MIUI ROM, but I wish it was more in the style of Samsung's TouchWiz, or CyanogenMod, which adds a row of widgets to the top of the notifications screen (and you can configure the icons on CyanogenMod).
The settings have been split into 4 different tabs, but everything is nicely categorised. There's not really anything uniquely MIUI in there, but the battery usage graphs are a new feature of Android 2.3.
The Verdict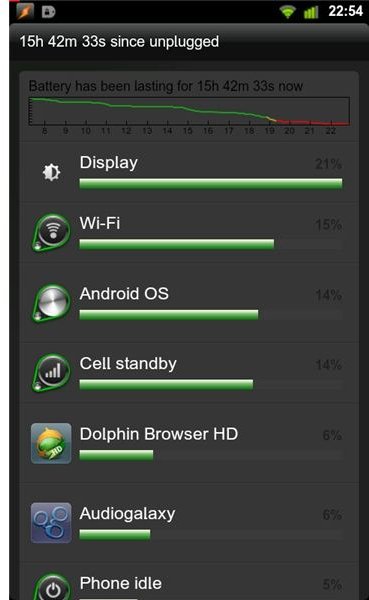 I've been running MIUI for about a week now, and I like it a lot. The jury is still out on battery life (especially compared to what I was getting from Samsung Gingerbread), but it certainly seems to be acceptable. MIUI comes with a built in theme manager that allows you to install your own themes, but I always seem to have issues with either light text on a light background or dark text on a dark background. It's nice and responsive though, hasn't given me any serious problems and regular updates should mean it's only going to get better.
References & Images