Top Motorola Android Applications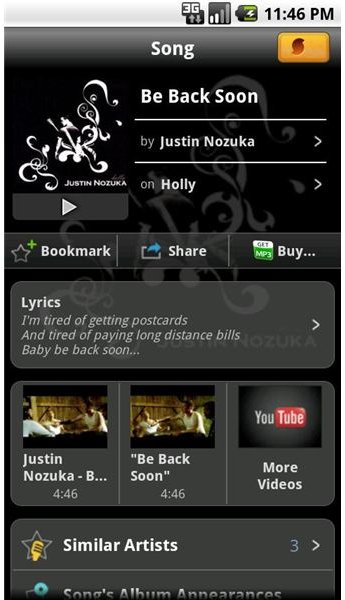 Now that you have the Motorola phone or tablet that you have always wanted download these Motorola Android applications to make the best use of the device. These Android Motorola apps are some of the most popular ones that are compatible with Motorola tablets and phones.
SoundHound
It happens to most of us, we hear a tune but can't remember the name of song or artist that sings it. If you hear a line or two, it is
possible to search the Internet for information on the actual song, but the challenge of identifying the song is much greater if all you have to work with is the tune. SoundHound is an incredible app that can recognize a song from just a hum, the tune or a short sound clip.
Once the song is identified the app will give the lyrics and other relevant information about the album on which the song appears and the artist that recorded it. All you will need to do is open the app and have it listen to a short clip of the song and it will give all the relevant information it has on the song, along with links to purchase the song online and watch videos of the same.
Bible King James Version
This Android bible study app was developed for readers who have a preference for the King James Version of the Bible. The app comes
with the full content of all 66 books, both the New and Old Testament and the ability to search for specific verses and text. Overall this is a great way to carry the Word with you wherever you go. One of the more popular features is the bookmarking which works well with the yearly reading plan. The most popular features include:
Red lettering
Bookmarking
Daily reading plan
Kindle for Android
Even though the relative small screen of an Android mobile phone isn't ideal for reading an e-book, having an e-book reader on one's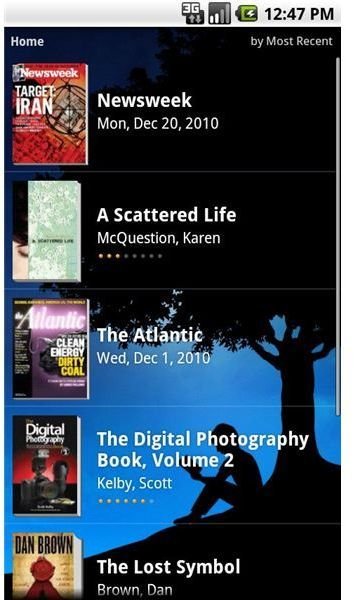 phone is a good way to pass time when you are away from home or the office and have a little extra time to burn.
Perhaps the [best Android e-book reader](/tools/What is the Best Ebook Reader for Android? Read more: http:/www.brighthub.com/mobile/google-android/articles/86356.aspx#ixzz1JEwyd400) on the market is Kindle for Android. The app is backed by one of the largest e-book stores, has an intuitive and feature-rich interface that is the envy of its competition. An advantage of this reader is the fact that you can sync your reading across multiple platforms (laptop, tablet, computer or cell phone), once Kindle is install on those devices. The Amazon Kindle allows you to make notes, bookmark a page of interest, highlight text for emphasis, and note the last read page, even though you may be reading the e-book across multiple devices. Other notable features include:
The ability to customize the look and feel of the app
Purchase and read more than 100 Kindle compatible newspapers and magazines (i.e., The New York Times and Newsweek)
Text, topic, and section search features
Choose from over 750,000 titles in the Kindle Store
Gas Buddy
As gas prices continue to rise, it is becoming more important to ensure that one is getting the best price for each dollar that is spent on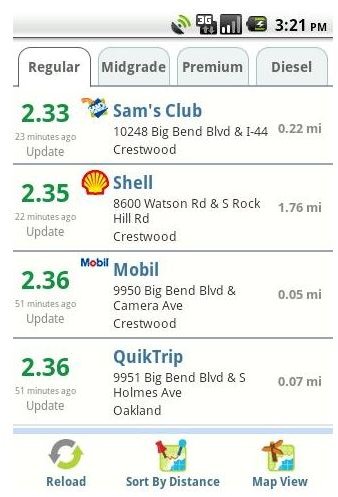 petrol. Gas Buddy for Android enables motorists to find the gas stations that are selling the cheapest gas. The data for this app is provided by a community of users that constantly update the app with the prices they are seeing at various gas stations. Don't be surprised if a few of the prices are incorrect though, a fact that is understandable considering how often prices change. This enables other motorists to find the best prices and to see how far they will have to travel to each station. Gas Buddy sorts each search relative to the user's current location and also fuel type (regular, midrange, premium and diesel).
It would also be really great if the app could help consumers find prices for ethanol and non-ethanol gasoline – perhaps this feature will come in an update later.
Our roundup of Motorola Android applications continues on the next page.
Bubble Blast 2
We had to include a fun Android game that is compatible with Motorola phones and tablets. The objective of this game is to strategically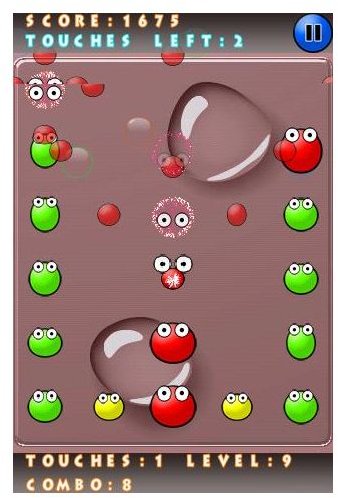 burst all the bubbles on screen with as few tries as possible. Once you pop one bubble it starts a chain reaction that will pop adjacent bubbles as well, but since some bubbles require more than one hit and are spread out across the screen, the player has to give some thought to the sequence in which a bubble is popped to start the next reaction.
The game can be played in puzzle or arcade mode. In puzzle mode you will get a limited number of tries to advance through each of the 300 levels, while the free play mode allows players to enjoy popping bubbles without the pressure of strategizing the next move.
U.S. Hot Job Search
We have determined that you can use you Motorola mobile device to identify a tune, find cheap gas and read an ebook in your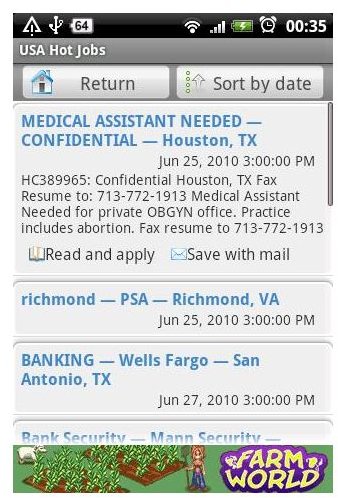 downtime; now here is an app that could help you find your next job as well. Use this app to conduct a city-by-city job search of U.S. based opportunities. The app has a simple to use interface that can be used to search all the job listings that are accessible through the app in more than 20 job categories.
Though using this app is cool way to find a job, it can also be a waste of time, owing to the fact that many of the listings aren't updated often enough.
FCC Mobile Broadband Test
Ensure that you are getting the network speed that your service provider says they are providing by using a good Android speed test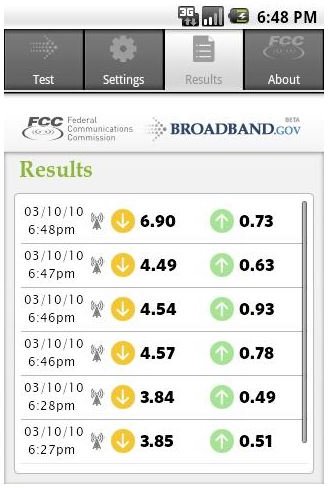 application. FCC Mobile Broadband Test provides consumers with information about the quality, speed and reliability of the mobile data connection they are using. This mobile broad tester can evaluate the upload and download speed, as well as the latency of the network connection that the mobile device is using.
Movies (by Flixster)
This is quite a resourceful app for finding show times, reviews, previews, trailers and local listings of thousands of movies. This Android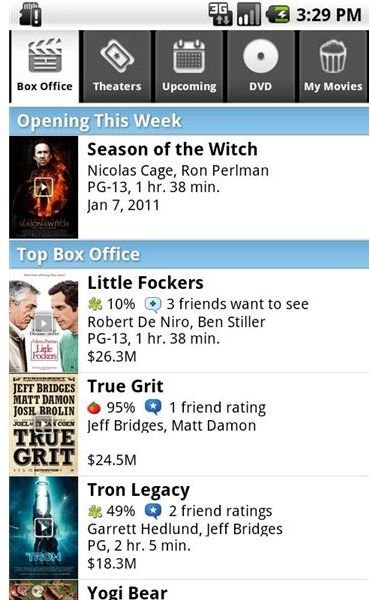 movie app shows a map of theatres that are close to your current location and the movies that they are showing. This allows you to see if anything interesting is being shown in and around your area, thereby enabling you to save time and gas by finding the closest theatre and movies that are close by. If you wish, you can also search for a movie by its title and read reviews of it before you head to the theater. This free Android movie app can also:
Show Box Office hits and new releases
Manage your Netflix queue
Browse thousands of DVDs
Shopsavvy
Use Shopsavvy to scan QR codes and barcodes, with your Motorola phone. Once you do so you the app will show you reviews and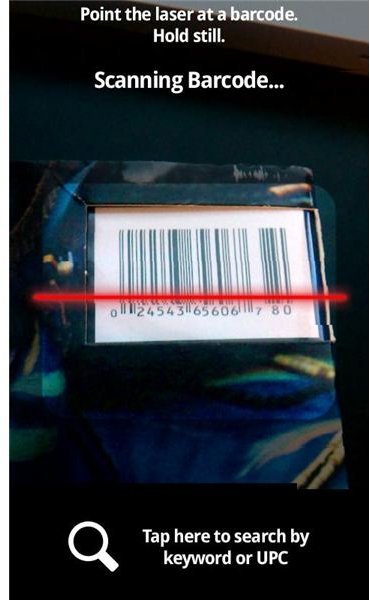 retailers where you can find the best prices on the products you are interested in. In addition to using the app to do product reviews, you can use Shopsavvy to alert you when a product you are interested in reaches a predetermined price.
Users in different locations can expect various levels of usefulness from Shopsavvy, especially when trying to find the scanned item locally. This is an issue that can be attributed to limited information on stock levels from local retailers in some instances. Nevertheless, a barcode scanner, such as this one, still has the ability to wow even 21st century consumers with its usefulness.
Lookout Mobile Security
We couldn't conclude our roundup of Motorola Android applications without including an antivirus app. Lookout Mobile Security includes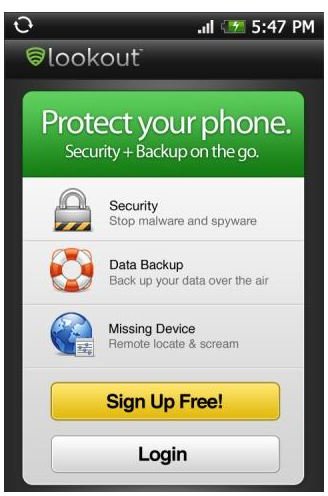 an Android security solution that includes malware protection, data backup, remote data wipe and lost phone recovery services.
Lookout Mobile Security has a map-based web interface that can be used to locate a lost mobile phone, but you will need to have already setup a profile on the Lookout website to locate you lost phone. Even before you recover the phone you can remotely retrieve messages, contacts, photos, videos from the phone, or remotely wipe all your sensitive data from it.
Perhaps one of the best features of Lookout is its virus scanner. Once Lookout is installed and running it will continually monitor all installed apps for malicious activities and protect the device against malware.
Conclusion
There are just tons of Android apps that are compatible with Motorola phones and tablets, but those covered in this roundup are among the best and most widely used Android applications. You can find more of the best Android apps for 2011 on this site.
References
References:
"motorola android applications," www.appbrain.com
Image Credits: Each app is the property of the respective app owner.