Top Ten Bizarre, Funny & Strange Android Apps to Keep You Amused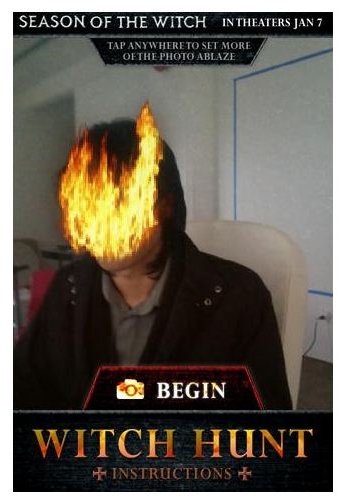 These are the strangest apps for the Android phone. This review will have you pondering all the way through, with your jaw hanging low and possible intermittent side-to-side head shifting for the next 5 minutes. If you're looking for some weird, edgy apps, then you may want to read through these coolest Android apps.
Witch Hunt
Believe it or not, there are witches everywhere and you can't trust anyone! Well at least that's what this app seeks to prove. If you are unsure, prepare and protect yourself and get Witch Hunt today. This app uncovers all the witches around us disguising themselves as a friendly neighbor, friend or relative. With one simple shot, Witch Hunt will ID the witches in the photo within seconds. It does this by lighting them on fire, so you know they are dangerous. Plus you may want to do yourself a big favor and turn the camera around and snap yourself, you could be a witch too!
Pimple Popper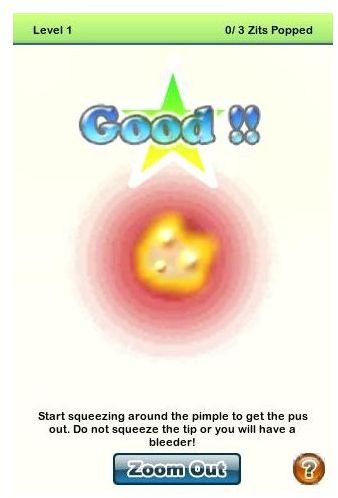 Disgusting! It took a real twisted mind to develop this one, but a smart one. As the name suggests, this is a pimple-popping app and it's amazing. This addictive game allows you to continuously squeeze and press those pimples until they pop and purge, then start at a different spot and squeeze, pinch, tweak and press your Android display screen until you pop some more pimples and get graded while you do. This app even has sound effects to really engage those bumps.
Jacksonisms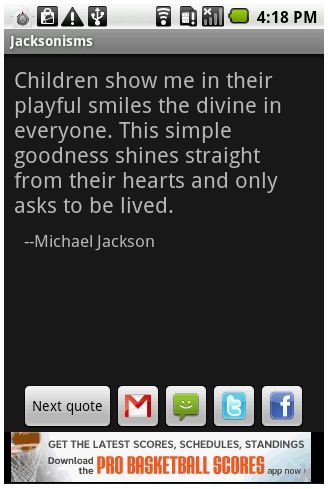 Another strange Android app is Jacksonisms; it is based on quotes from the legendary king of pop Michael Jackson. This app is widely downloaded by thousands of fans worldwide. It takes a genuine fan to find the sanity in some of these weird and strange quotes, I would know – Big Fan!
The Jacksonisms app can share quotes via Twitter, SMS or e-mail, and has an interesting selection process, simply shake your phone and another quote uploads.
Don't Push
You know those people who do the opposite of what they are told to do? Well this app was designed for them and possibly you too. To be quite honest, I don't know what this app does, I didn't push it. However, it got a good portion of my curiosity, which led me to add it to this list of strange Android apps. Don't get upset if it's not what was expected – It did say 'Don't Push'.
Death Talk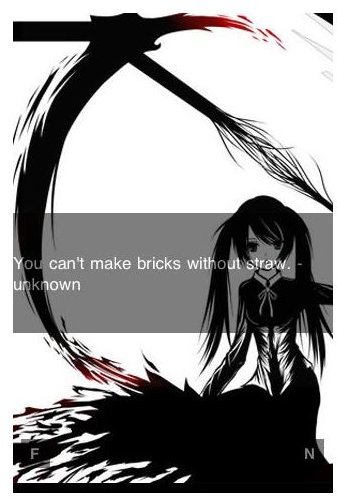 All this app does is talk about death and everything associated with death. Death Talk app is compiled with gothic and morbid pictures depicting hell, death and heavy metal illustrations. Also, there are stories about death plus quotes and much more other death related strange things. Not for everyone, but you certainly can't argue against it being strange!
Fake Me Out Of Here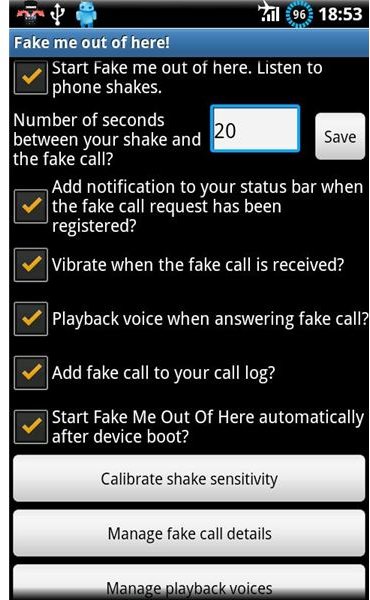 This can be a very effective app for you to use with the Android smartphone. Fake Me Out Of Here, has an intelligent and sensitive sensor that activates and sounds the ringtone on your Android when the phone shakes. If you're strange enough to have a fake conversation with yourself then this app is for you. Shake the phone any time so that it rings when there is a need to exit an uncomfortable situation, then answer and excuse yourself tastefully.
Mosquito Killer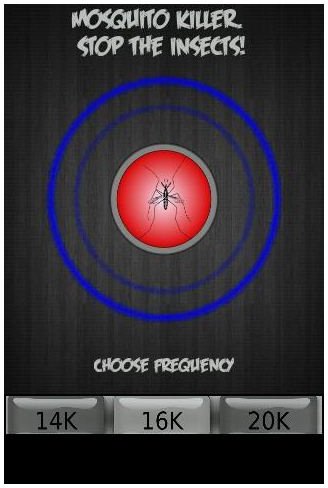 Interestingly, this app turns your phone into a mosquito killer as well as a fly and insect repellent. Mosquito Killer app radiates electromagnetic waves from your cell phone to repel these insects. It has adjustable frequency levels between 14 to 20 kHz to optimize performance and rid your surroundings of these pesky insects. This app may appear strange, but it is one of the best apps invented for the Android OS. It really works!
iBeer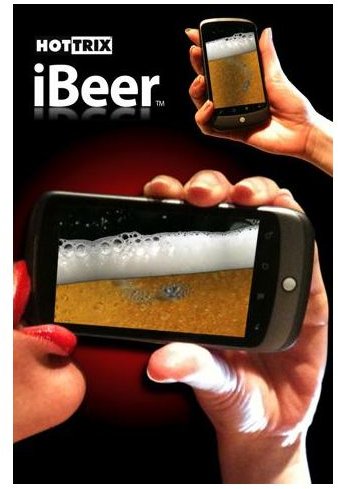 This is a simple and strange app that turns your Android into a filled beer mug. It simulates beer on the screen of the phone and the fluidity of it upon tilting and other movements. iBeer app mimics the characteristics of beer by foaming when you shake the phone and generates a burp when it is supposedly consumed. This app probably wouldn't be so odd if it had more features; a major downfall is iBeer only allows one drink at a time - once you're done it goes back to the home screen.
Also Check out iMilk - [Download Link]
Strange Deaths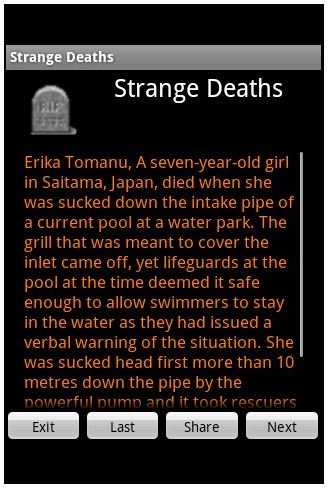 This Android app is a collection of strange and peculiar stories about the deaths of famous people throughout time. It even mentions people who became famous from the way they died. You will read for hours if you are interested in these kinds of stories. There are some very bizarre stories that will captivate and bewilder you.
Itsnice News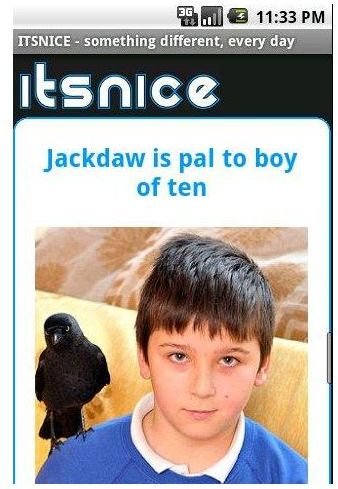 There really isn't anything strange about this Android app except for the strange news it informs on. Itsnice news has very interesting, funny and weird news stories, and reports on a wide range of topics. The app allows you to share these stories with family and friends on Twitter, as well as through e-mail and SMS text messages. You will love the type of news they cover in this funny Android app.
More Strange Apps
Here are a few more strange Android apps that almost made our list, you can explore the following download links and check them out.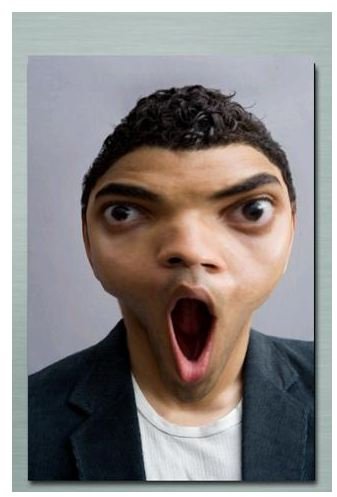 Yuck Mouth – [Download Link]
FaceGoo Lite- [Download Link]
Thought Scanner – [Download Link]
Strange Music – [Download Link]
References
Android Market -https://market.android.com
App Brain -https://www.appbrain.com
Image Credit - Screenshots courtesy of the respective developers.