Best Lottery App for Android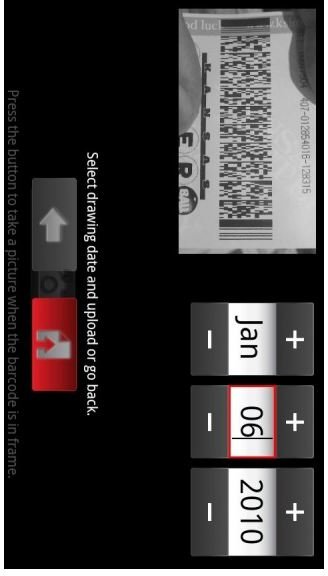 A lot of people are hooked on the lottery and Android helps to fuel that addiction by offering apps that allow your Android phone to scan lottery tickets. There are many different lottery games and not all apps can cater for all games. Here are some apps that are catering for the more popular games. One of them is the best lottery app for Android, in my opinion. Just scan the provided QR codes to be directly taken to the download link right on your phone.
Kansas Powerball Scanner (3 out of 5)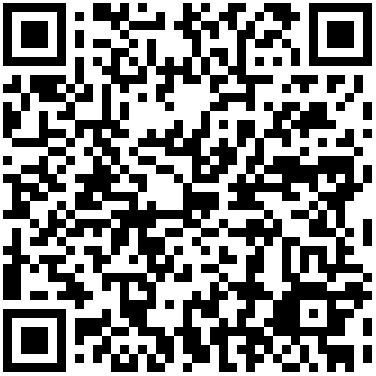 This is a nice little app which allow Android to scan lottery tickets. The Kansas Powerball Scanner works by asking you to take a picture (scanning) the top barcode of the lotto ticket or you can manually input the numbers. After scanning or inputting, you will select the drawing date for your ticket then submit the results. If a scanned ticket is for a future draw, then you will be notified as soon as the winning numbers have been published, it then shows you the results. I do not know if you will get a big congratulations screen with fireworks going off in the background if you win, because obviously I have not won, yet.
The app itself is quite simple and relatively fast. The interface is simple and is easy to navigate even on your first time. The difference between the Free version and the Pro version is just a splash screen and a pre submission image scan. This app is only for Kansas Powerball. It's $1.99 for the Pro version.
Mega Millions Scanner (3 out of 5)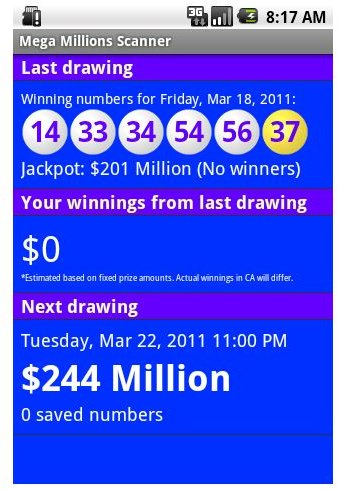 This Android lottery app scanner for Mega Millions lottery tickets allows your Android to scan lottery tickets from Megamillions. You can keep track of your numbers and winnings (hopefully) with this app.

You can check the latest winning numbers, drawing info, and even the current jackpot info. However, the app does not scan the barcode of the ticket but rather does some image pattern recognition on the ticket numbers. So you must be careful when scanning, making sure that it is really the numbers that are clear and at center.
You can also add the numbers into the app manually, but it is a tedious event as you are not provided with a keyboard but rather you need to scroll through the number balls, which becomes a pain rather quickly.
Some people are complaining that it is not scanning well and that most of their scans return a wrong result. I think they are just not centering it enough or made the shot blurry because of movement. Also the camera of the phone they are using might be a factor.
New York Lottery (4 out of 5)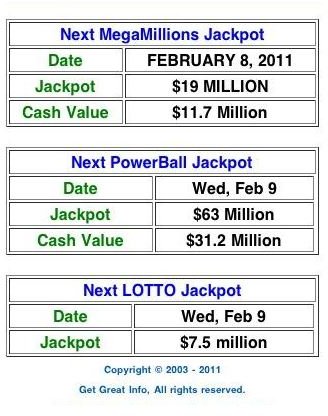 With this Android lottery app you can get the numbers and information from many different lottery games which

includes WIN4, LOTTO, Numbers, MegaMillions, PowerBall, PICK10, and SweetMillions. You can view the current jackpot amount for each lottery game, which I think is an unspoken standard for lottery apps.
What is nice about this app is that when it shows results for the day, it also shows yesterday's results plus a snapshot of the results for the past 30 days for each lottery game. It also has a date search which allows you to see the results as far back as 1997 depending on the database provided by each game. You can also search by number and that will show you the dates where the number came out for each game.
The only thing it lacks is a scanning feature, but who really needs that when you can just enter the numbers quite easily. For me this is the best lottery app for Android.
If you have a favorite Android lottery app then please post a comment and let us know about it.
References