What Is The Best Android Chartplotter App?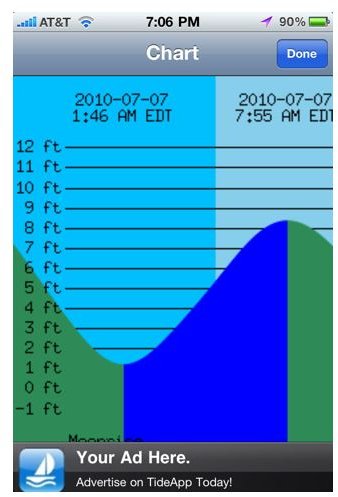 TideApp
If you are planning trips nearby or remotely, this Android chartplotter app will let you see tide data with daily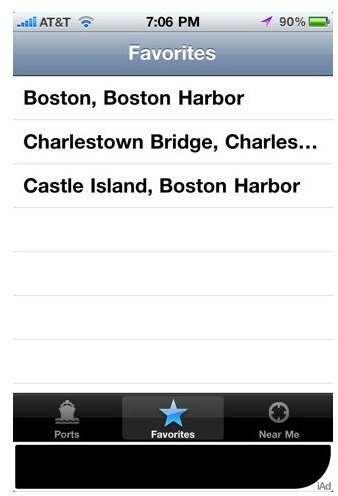 highs and lows, and their times from over 4,364 ports worldwide with charts available for all ports. You can autoload your ports, and also see Sun and Moon schedules. The data is available through 2029, so you can have accurate data for two decades of trip planning.
Download Link
Anchor Alert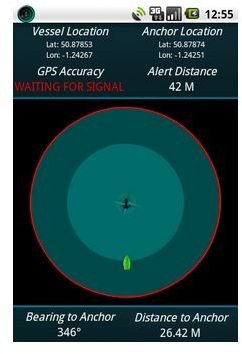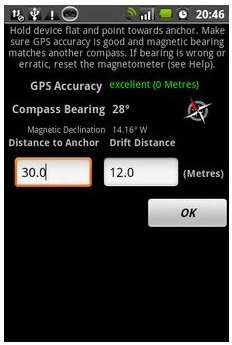 Anchor Alert allows you to project an anchor position in any direction and by any distance you want, by simple point and click. It does this by using Android's built-in magnetic declination (latitude and longitude) tables which give you an accurate position all the time, at any place on the globe.
Download Link
Navonics
If you like water exploring, like fishing or boating or any kind of water enthusiast, then this android app for sailing is for you. You can plot and track your navigation while on the water. You can personalize you aqua trip with geotagged pictures, which will let you create a virtual travelogue to share with friends email, Facebook or Twitter. Currently there are about 28 Navinics Apps for different parts of the world, for example, the Mediterranean, the UK and Holland, the Eastern US, just to name a few.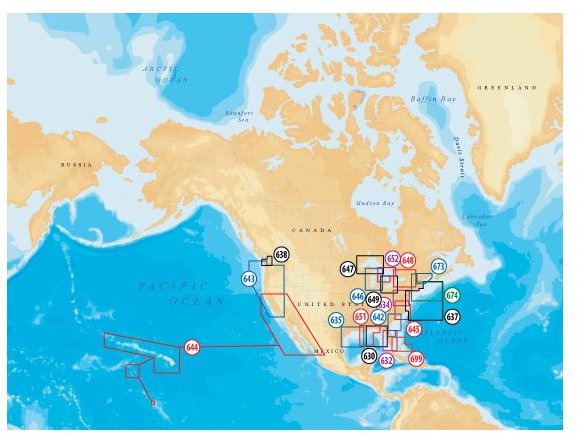 Download Link
Nautical Routes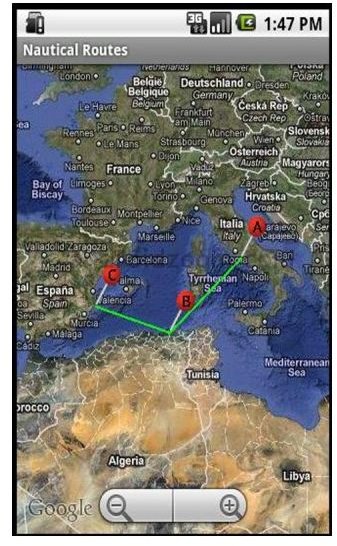 This Android chartplotter App, like some of the ones we've already covered, can also help you plan your boat trip. While in fact it is a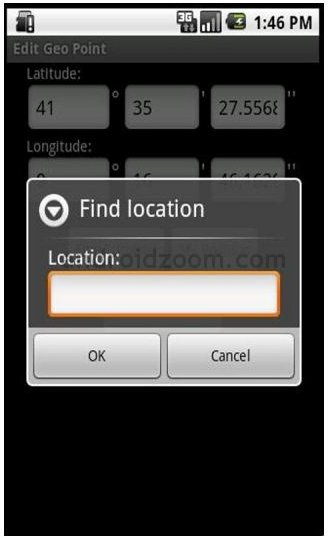 simple application, you do, however, have multiple options. For instance, you can find new locations and trace them out, or you can mark geographical points by touching on the map screen. This too will give you a route which you can follow. The computed routes will give you sea lane information, plus compass bearings, and trip distances. As with most Apps you can save and load your plan.
Download Link
Navigator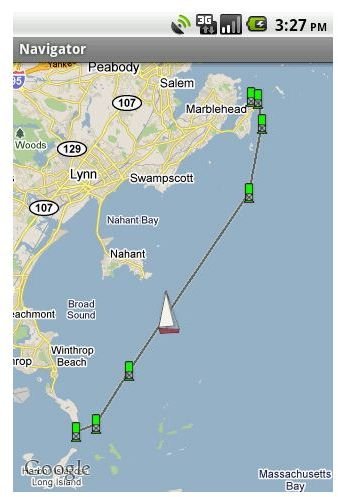 Like some of the other Android Apps for chartplotting that are reviewed here, this one is a Nautical GPS which you would use while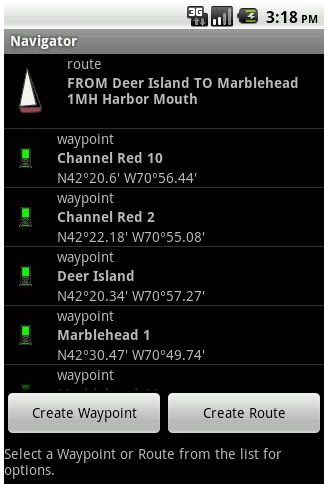 boating or sailing. You can keep track of nautical waypoints (the intermediate locations on your way to the destination) and routes; it gives you the ability to calculate distances and bearings between waypoints. Then you can display your current location with a compass heading, indicating the bearing from your location to your next waypoint.
Download Link
Waypoint Pro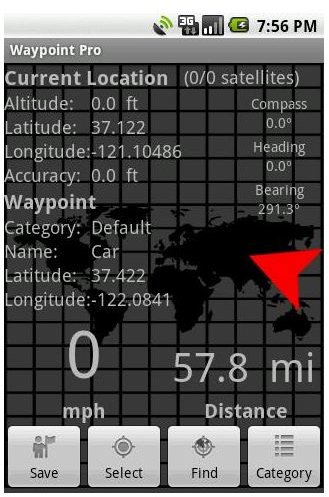 On any nautical trip, having waypoints is important, and managing them is critical. The Waypoint App can do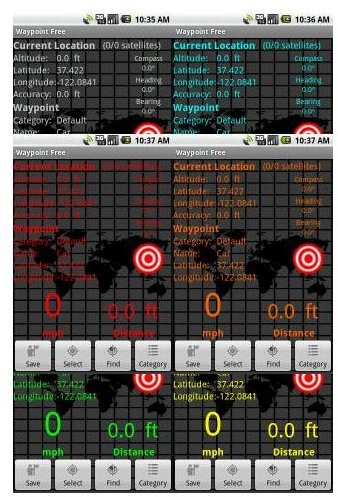 that for you. You can manage and save those intermediate destinations. Moreover, with this App, these locations are accessible to map plotting, so that you can bring up information and characteristics about the waypoint, or you can view them in Google Maps to find directions.
Another feature is that you can organize your waypoints by creating categories. In this regard, this App can be used for more than nautical operations. You can use it for traveling, or a nature specific category like fishing, hunting or camping. Waypoints for those categories can make your experience more fun and pleasurable, or just reduce any anxiety about how to get there.
Download Link
Summary
All of these Apps are interesting for traveling over sea areas, or just your local sailing adventure. However, the most interesting App is Waypoint Pro, because it offers a level of detail that will help determine if you are on the right path to your destination. If you are a frequent sailor, knowing the waypoints, can be comforting, and your trip more enjoyable.
References