ZIP Support on Android: The Best Five Android ZIP App Options for Zipping and UnZipping Files
ZIP Archives Support on Android
Your Android device is fast becoming a multifunctional device that is able to deal with all sorts of tasks. Earlier we saw that your phone can even be an office workstation. Now let's have a look at zipping and unzipping files. Putting files in a ZIP container is a much-used method for either grouping files together and/or compressing them to save space. Your Android device is very capable of dealing with these file types, but not without a little help. Here are your Android ZIP app options.
AndroZip File Manager

AndroZip seems to be the go-to app for ZIP support on Android, especially if you consider that it carries the format in its name. Indeed, AndroZip is by far the best app for ZIP support as it not only opens them but also gives the option to archive your files in a ZIP, encrypted ZIP, GZIP or TAR format. It is also the only Android ZIP app that is able to create a multiple file ZIP archive and as such is unrivaled in the Android Market. Even better, the app is free in the Android Market.
QuickOffice Pro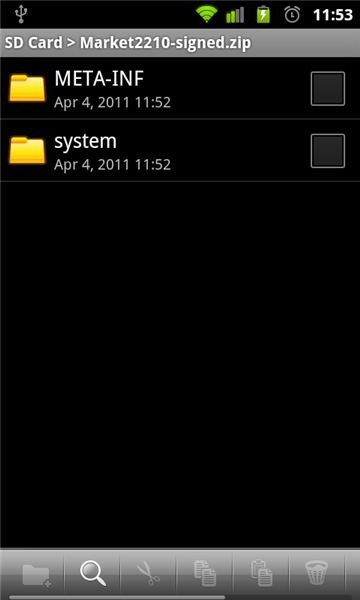 QuickOffice Pro is an example of an office app on Android with ZIP managing capabilities. ZIP files are accessed through the built-in file explorer, which natively supports them. The support for these archived files is not very strong in QuickOffice Pro and purely serves to access the office files the app supports if they were archived in a ZIP file. If easy ZIP support is needed in an office application, however, QuickOffice stands its ground and provides just that. QuickOffice Pro is currently $7.99 in the Android Market.
File Expert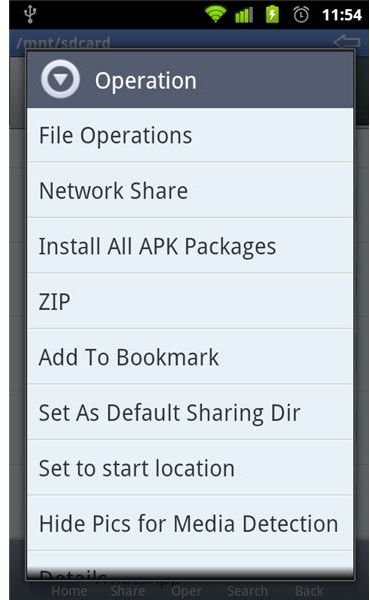 File Expert is a handy tool for managing ZIP files in Android. ZIP support is built in natively and is greatly executed. ZIP files are dealt with as if they were folders themselves and the application has no trouble creating ZIP files as well. As the application by itself is a file manager, you get much more added functionality than just ZIP support making File Expert worth your interest, especially as it is free in the Android Market.
Astro File Manager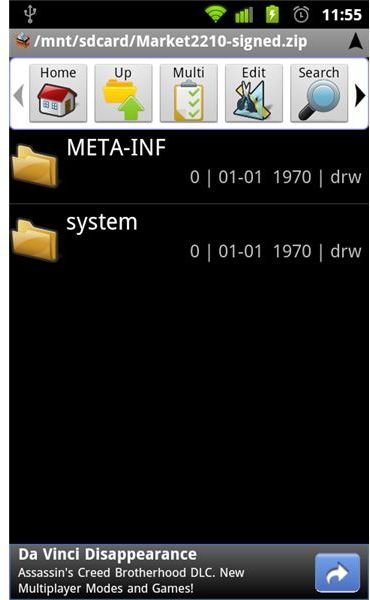 Astro File Manager is perhaps the best-known and widest used file manager on the Android platform. In terms of ZIP support, the application is both good and bad. It deals with files that are already archived in a ZIP file excellently and gives a list of options to handle them. Unfortunately, Astro cannot create ZIP files by itself. If this feature had been added, Astro would certainly be the ZIP application on Android of choice. Unfortunately, it is not at the moment.
Root Explorer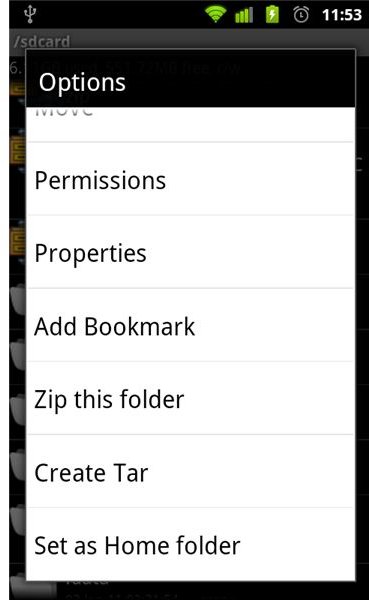 Root Explorer is popular in more tech-savvy circles as it lets root users access the more delicate files of their Android system. However, for a function that is not its main task, Root Explorer has surprisingly good support for ZIP files, as it not only opens them but is also able to create new, even multi-file, archives. For users with Root that want to have some extended ZIP support as well, Root Explorer is your app of choice on Android, and costs $4.03 in the Android Market.
ZIP files on Android
As can be seen from the above-mentioned five applications, users do not have to worry about the lack of ZIP support on Android. Although there is no standard ZIP support, there are plenty of free Android ZIP apps available that fill the void, with Root Explorer and AndroZip as obvious first choices. Although not all apps are able to also create ZIP archives, you cannot really go wrong with any of them in terms of basic support. It is now up to you to chose which one fits you best!
References