A Guide to Yahoo Mail for Android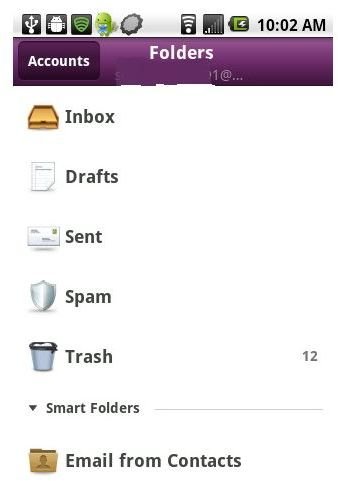 Introduction
Since the start of the Internet, Yahoo! has been the one stop shop for everything that a user could want - e-mail, calendar, search engine - all before something called Google came along. Even with Google as the current champion, Yahoo is still a fairly popular destination for a variety of different services, especially e-mail.
As smartphones continue to grow into ever more powerful portable computers in our pockets, the things that we normally do on a PC are carried over; one of these things is e-mail and Yahoo mail has an app for Android, iPhone, and BlackBerry users. Yahoo Mail for Android is a fairly straightforward e-mail application for Yahoo users, but seems to be slightly ahead of the stock e-mail options included with the Android system.
Yahoo Mail for Android
Yahoo Mail for Android phones is a great app for both Yahoo e-mail and messenger services. The interface is very much like the browser version of the service, allowing users to check mail in their inbox, compose new messages, delete messages, and view contacts. Upon installation, there's even the option to import your contacts from Yahoo into your phone.
The application itself can be sent to your phone via this link or you can download the app from the Android Market.
From the Android Market, click install and agree to the app's install rules and wait for it to download to your phone. Once downloaded, you can open the app and start using it right away.
Installation & Use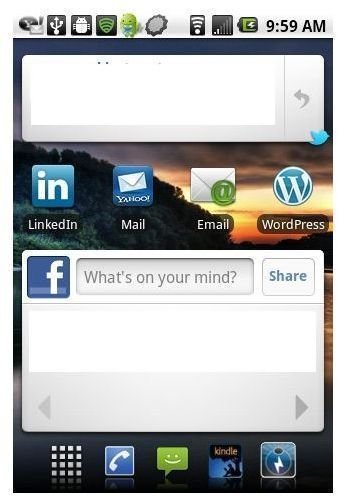 When you first install the application, you'll of course need to sign in to your account. This may or may not be frustrating if you currently use Yahoo elsewhere. It took me several tries to log in, due to the fact that I was signed into Yahoo Mail on my desktop. To get around this, you will need to sign out of Yahoo completely and then sign back in on your computer and then try signing in again on the phone.
If you've ever used the mobile version of Yahoo Mail, this app is very similiar, though a bit easier to manage than the mobile site. Everything you need is laid out - inbox, drafts, sent mail, spam, and trash. You can also get a notification icon in the top bar of your phone when you receive new e-mail, as well as the added bonus of adding a shortcut to one of the screens of your Android phone.
In the application itself, the colorful interface makes it feel as though you are checking your e-mail right from your desktop. One feature that I felt blew away the stock e-mail on Android was the ability to move to the next message after the deletion of one. I have this issue with both of my Google accounts and thus with both the stock e-mail and Gmail apps on my phone, where I get taken back to the previous message, which can be a hassle.
Another feature is the ability to view the message content, allowing you to see which e-mails are important to read now and leave those that can wait until later.
Other Options
Yahoo Mail for Android also allows for message composition from your phone, as well as searching through your e-mail, refreshing your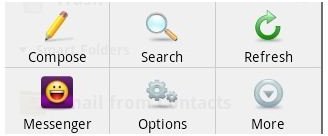 e-mail - to see if you may have received new messages - and the ability to launch Yahoo Messenger. Clicking on the more options allows you to add folders, empty the trash, or even the spam box.
The options menu allows for notification sounds, so you know when you have received a message, as well as setting up your account - allowing for a custom signature when you send e-mails from your phone, as well as notification sounds (in case you have multiple Yahoo accounts), and you can choose if you want to sync your Yahoo contacts with your phone's contacts.
References