iOS 4.3 vs Android 3.0 vs WebOS 3.0 vs BB Tablet OS: Top Mobile Phone Operating Systems Compared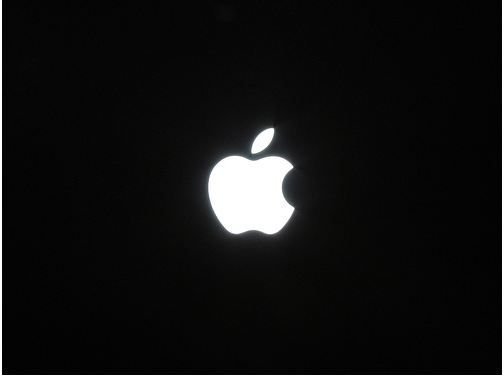 OS Wars
Definitely all the new operating systems will have better performance and speed while using less battery power and making better use of the processor. So how do they fare with the other mobile phone operating systems and their own previous versions? Let us take a look.
iOS 4.3 - Apple's home brewed iOS is slick and super fast. Since the previous versions have been really fast, there is not much you will notice in the new iOS 4.3. The underlying potential of this operating system, can be seen only when you use high end applications that might challenge the way iOS 4.3 works.
Android 3.0 - Android has come a long way from being a "Oh! It is just another OS." to "Wow! It's an Android." Codenamed Honeycomb, the Android 3.0 has been designed for both smart phones and tablets and it is all set to take you by surprise. If you are expecting it to look anywhere close to Android 2.x, you are wrong. It is totally different and everything about Android 3.0 is cool.
WebOS 3.0 - With two Titans in the competition in the form of iOS and Android, WebOS might look meek but it is catching up fast. Although it is not going to dethrone either iOS or Android anytime soon, those who have used WebOS have found it good to use and have had a satisfying user experience. Apart from a few changes in the user interface and little performance changes nothing much has changed in WebOS 3.0 from WebOS 2.x.
BB Tablet OS - Research in Motion (RIM) has had enormous success with its BlackBerry smartphones, RIM decide to take part is tablet OS wars by introducing BlackBerry tablet OS.
Image Credit: Szilveszter Farkas/https://www.flickr.com/photos/[email protected]/2178472262
User Interface and Ease of Use
iOS 4.3 - You probably wouldn't have stumbled across another operating system that has a user interface as simple and straight forward as iOS. If you are a new user of a system running on iOS, you will have no trouble getting through the various applications and other controls because it is just that simple. The great user experience that iOS offers has left many addicted to Apple's products running the iOS. When it comes to user interface, iOS is the winner.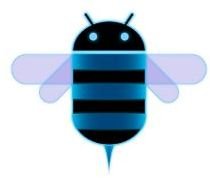 Android 3.0 - If you have watched the movie Tron, you will quickly identify the usage of similar graphics in Android 3.0. The user interface of Android 3.0 has been changed a lot, when compared to Android 2.x which was originally not designed for tablets. Although the user interface is simple, it is not as straight forward as iOS or the previous versions of Android. You will have to get used to the operating system before you can find your way in and out of it without getting yourself lost a little.
WebOS 3.0 - HP's latest version of its tablet OS - WebOS 3.0 has a very simple user interface and this is one area where WebOS 3.0 beats Android fair and square when it comes to ease of use. The 'Card View' offered by HP's WebOS (this is not a new feature of WebOS 3.0) has the ability to rotate in this version of WebOS which is really a good news for those who want to buy gadgets running on WebOS 3.0. One more great user interface upgrade in WebOS 3.0 is that the size of the keyboard can be switched between XS, S, L and M.
BB Tablet OS - The user interface has traces of the looks present in the phones provided by BlackBerry. They are simple and really catchy. Although it cannot be compared with the user interface design of iOS, it is attractive in its own way. Very good use of the elements on screen and some transparency is sure to attract customers, at least the BlackBerry fan boys, if not everyone.
App Stores or Apps Supported
iOS 4.3 - When it comes to the number of applications running on iOS 4.3, it is way ahead than the number of applications supported by any other mobile phone operating systems . Another great part about the applications offered by Apple's App Store is that they are very secure and you don't have to worry or think twice before they are downloaded. Each application is tested by Apple itself, therefore you can leave the worries about malware to Apple.
Android 3.0 - Unlike the apps from Apple that are developed for iOS, Android apps can have any content. There are no strict rules to abide by. This has led to many users complaining about malwares on their phones running on Android. Therefore it is recommended that you check thoroughly, the reviews of the apps before you download them. Apps for Android 3.0 are yet to be released and because of the revamped user interface in Android 3.0, they are sure to be a hit in the coming days.
WebOS 3.0 - The majority of app developers are producing content for either iOS or Android, and at times for both, therefore WebOS has much less apps to run on it. It does offer a decent number of applications that should satisfy your needs if not wants.
BB Tablet OS - Since BlackBerry tablet OS is fairly new, there are just a few apps for this tablet, most of which are developed by Research in Motion itself. Hopefully more applications running on BlackBerry tablet OS will hit the market soon.
A Quick Review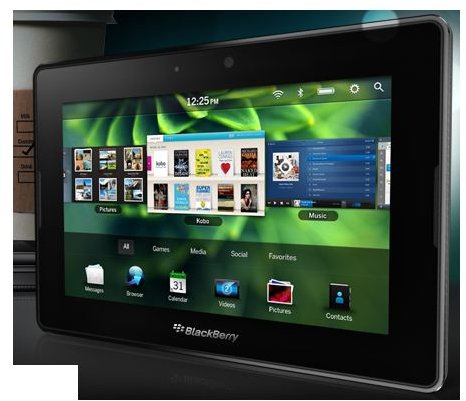 After going through the technical details and what each mobile phone operating system has to offer, it is time to make a quick review of them and the gadgets they power.
iOS 4.3 - Simple, attractive and fast. That is exactly what people say about this mobile phone operating system that powers the popular iPad 2 and the iPhone 4.
Android 3.0 - Gadgets powered by Android 3.0 are yet to be widely available in the market. If you use a lot of Google applications and are in for a futuristic interface, gadgets powered by Android 3.0 is the one for you.
WebOS 3.0 - If you have been using HP's products for long and want a tablet running on a mobile phone operating system that does the basic work for you by providing a simple interface, gadgets running on WebOS 3.0 should be the operating system of your choice.
BB Tablet OS - For BlackBerry fanboys and other gadgets freaks, BB Tablet OS offers a really fantastic user interface and is fast. Give it a try and you will be impressed at its performance. Gadgets running on this operating system is sure to give a run for the money for Android OS and iOS 4.3.
The Verdict
All the four mobile operating systems are fast and do the basic work. If you are a person who uses a lot of applications but don't want to be troubled by malware issues go for gadgets running on iOS. If you are a Google fan who's prepared to be careful while installing new applications and would love to have a gadget running on a futuristic operating system, gadgets running on Android 3.0 is the one for you.
If you are ready to shell out some money and wait for the apps to hit the market, check out the gadgets running on BB tablet OS. As for gadgets running on WebOS 3.0, it is guaranteed that all your basic tasks can be done on it and you will not have trouble navigating the interface because it is that simple. This might be the least attractive of all the four operating systems but do not underestimate it and do give it a try. Even Android OS was bad when it first came out. You never know what's in store for you.
References:
Apple.com - https://www.apple.com/ipad/specs/
BB Tablet OS - https://us.blackberry.com/playbook-tablet/