Bluetooth Keyboard Android Apps: Best Options Revealed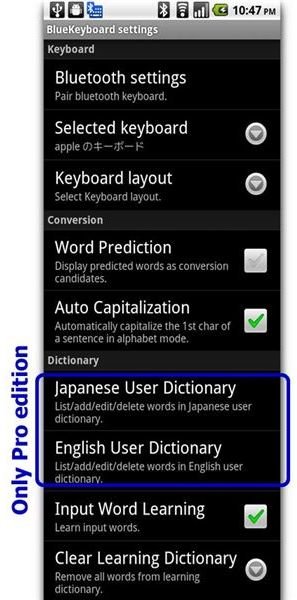 While it unlikely that anyone would want to use their Android phone to type a dissertation, it is certainly understandable that those who do a fair amount of typing on the cramped keyboard of a smartphone phone, will certainly appreciate having the option of using a larger keyboard for tasks such as taking lecture notes.
By and large, pairing a Bluetooth keyboard with other Bluetooth enabled devices is a simple matter, but not so with some Android phones. Unfortunately, some Android phones can't be readily paired to a Bluetooth keyboard because Android phones generally don't include a Bluetooth HID (Human Interface Device) profile (the Dell Streak being an exception). Thankfully, there are ways to work around the problem, one of which is using an IME (Input Method Editor) Bluetooth keyboard Android app such as BlueKeyboard JP–Bluetooth.
Connect a Bluetooth Keyboard to an Android
While BlueKeyboard JP wasn't made specifically for the purpose of getting Bluetooth keyboards to work with Android phones, as a
matter of necessity it had to. BlueKeyboard JP is really a Google transliteration IME (Input Method Editor) software application to aid in the more efficient entry of special characters, such as those you find in the Japanese language. However, once you have the app setup you need not see a single Kanji character.
After the app is installed, you will need to enable Bluetooth in Settings and scan for the keyboard you will be using, if the phone has not yet discovered it. If after pairing the keyboard it still doesn't work, ensure that you enable it as the input method in the application you are using, such as Notes. Download link
Using your Android Phone as a Wireless Remote
If, on the other hand, you wish to use your phone as a wireless mouse pointer and keyboard, you can consider using a Bluetooth keyboard/Android app such as mkRemote. This app can be used as a remote control for Mac, Linux or Windows computers as well as Boxee/XBMC devices (by Wi-Fi as well as Bluetooth). However, if you want to control a Boxee / XBMC device you will have to get the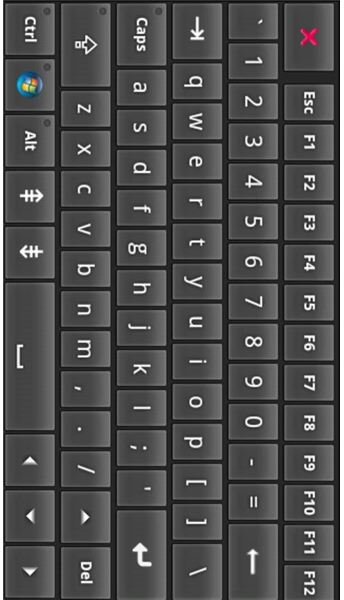 paid version, which has Bluetooth support.
mkRemote can connect a phone to a computer over Wi-Fi, but you will need to install a desktop application onto the machine that you want to control. The desktop application can be downloaded from devbury.com – the application for the phone is a separate download, which you can get from this download link.
Once you have everything setup you should be able to use Android's touch screen to control the remote device with mouse and keyboard inputs. The app actually functions as a scaled down version of a VNC type application – the difference here is that you don't see the remote device's screen on the phone as you would be able to on a true remote desktop solution.
Because the Android app doesn't need to display a remote image, the performance of this Bluetooth virtual-keyboard is pretty good, in that it has little observable lag in how quickly the mouse pointer moves, and inputted text appears on screen. This characteristic makes the app useful only if you can see the device that you are controlling.
All things considered, this is a good solution for controlling a presentation or interacting with a desktop computer while sitting in bed or reclining on a couch.
Reference:
"mkRemote Overview," https://_www.Devbury.com_
Image Credits:
"Bluetooth keyboard Android App - BlueKeyboard JP", https://market.android.com/details?id=elbrain.bluekeyboard.ime&feature=search_result
"Bluetooth virtual keyboard - mkRemote," https://market.android.com/details?id=com.devbury.mkremotelite&feature=search_result