The Top 5 Best Free Greeting Card Android Apps
Free Greeting Card Apps for Android
While sending traditional cardboard greeting cards to your loved ones is a good way to convey your best wishes, sending an e-greeting via your Android phone is not a bad idea at all. In fact, it can be a great alternative to traditional cards as it saves you from courier hassles and can be a nice, environmentally-friendly alternative to traditional greetings. The best part – you get to send all these cute, animated cards for free. The best free greeting card Android apps let you doodle, change fonts, add your own text and customize your e-card. Here's a rundown of the top greeting card apps for your Android phone.
Holiday Cards
This free greeting card builder allows you to add text and different backgrounds to your e-greeting and send it to your friends and family via Twitter, Facebook or e-mail. It has over 100 backgrounds designed for different occasions and festivals like New Year, Thanksgiving, Christmas, Birthdays and Valentine's Day. There are also several design images to add to your selected backgrounds and a variety of fonts and colors to help you choose and design a snazzy and cute greeting card.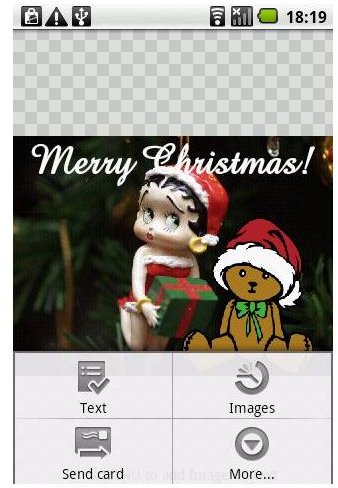 Holiday Cards doesn't allow you to save e-cards to your Android device. Moreover, it allows you to add text of up to 30 characters, which, in my opinion, is very limited. Any recent updates addressing these issues would really help users and improve the popularity rating of this app. Overall, Holiday Cards is a nice, little greeting card app with plenty of e-greeting options for various occasions.
Cardz Creator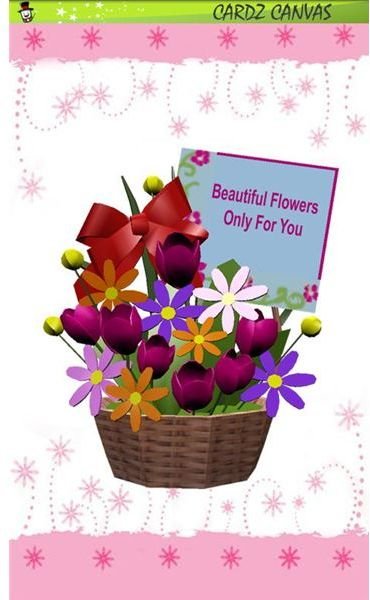 As the name suggests, this free greeting card app lets you create your own personalized 3D cards right on your Android device. You will have to customize your own e-greeting from one of the pre-bundled themes in the app's gallery. The pre-bundled card themes include lovely 3D cakes, rose bouquet, chocolate boxes, cute snowmen and many other themes. You will have to select the theme, personalize the background by adding the color/design of your choice and type in a beautiful message to create your very own personalized greeting card. While personalizing the message box, you can preview the message and change the font size or color. You can then send the completed greeting card via SMS and e-mail.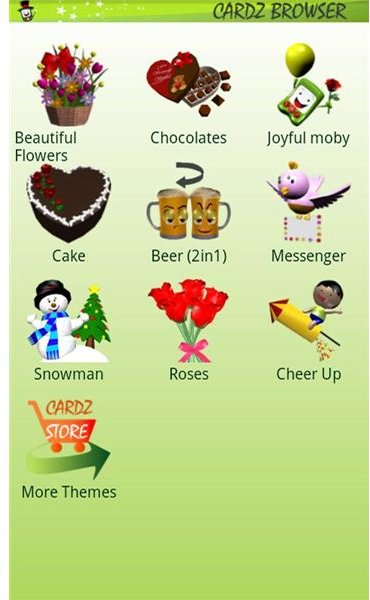 Besides the pre-bundled themes, the application also gives access to more themes by browsing through an entire collection of Cardz Creator themes online. There are hundreds of new cards to download, including paid ready-to-use e-greetings. Just make sure you don't download those as there may be free themes and cards available online. You will find regular updates on new 3D cards and themes available. You can also post your personalized card on your Facebook wall or tweet to let your friends view it. The app also has an inbox that allows you to view the replies of your recipients. All in all, Cardz Creator is one of the most comprehensive and best free greeting card Android apps available right now.
Valentine Video Greets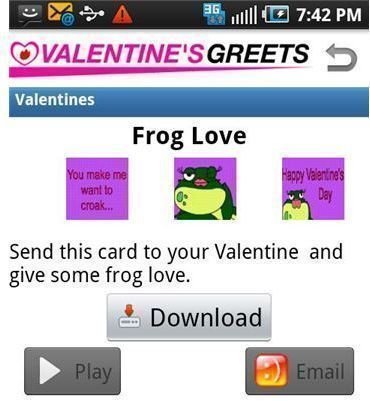 Featuring short, yet funny animated e-greetings, Valentine Video Greets is the perfect app to send some tongue-in-cheek and naughty cards to your dearest sweetheart. There are quite a few free animated e-greeting apps for your Android device, and this app is one them. It features plenty of short animated movies and interactive e-cards. All you have to do is install the app, select the movie and download it first. You can then customize your animated e-greeting by adding your own text and sending it to your loved one via e-mail.
Before downloading, the app allows you to preview the short video, saving you time and space to choose the right card for someone special. If you like animated e-cards, then add Valentine Video Greets to your best free greeting card Android apps collection.
Nicky Greetings Christmas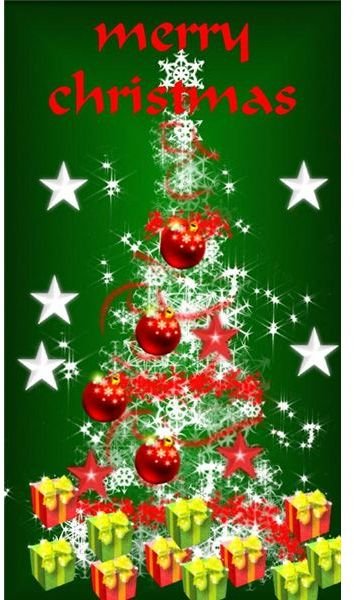 If you are looking for splendid custom Christmas e-greetings, then this collection of free Christmas cards will be your ideal choice. You can customize your cards by adding your own personal messages using different fonts and smiley icons. In Nicky's Christmas Greetings, the various background choices available are quite diverse, from beautiful Yule trees to snowy backgrounds and cute angels. While you will not find any animated backgrounds, you will find every background quite subtle and decent.
Except for the Christmas theme, this free greeting card app does not include other holidays. The developers have come up with a new application that includes other occasions, but sadly that app is a paid version. Nonetheless, this free greeting app will appeal to users who are looking for free Christmas cards.
Doodle Wish Legacy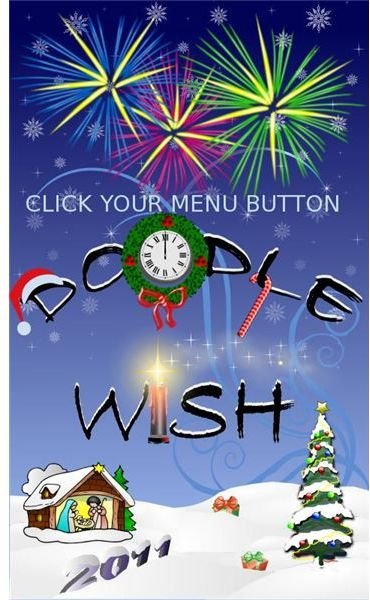 While other e-greeting card builders have their own pre-bundled cards and backgrounds, Doodle Wish Legacy lets you capture images or load your own artwork from your paint gallery and redesign it using a variety of font and drawing options.
Doodle Wish Legacy is one of the best free greeting card Android apps that does not have any collection of greeting card backgrounds. It lets you create your own collection by capturing images using your device camera and adding text and a bit of doodling and painting to create your personalized greeting card. It also has a collection of new templates and additional templates to make doodling much easier. You can check out the Happy Birthday template as well as a Doodle Wish splash screen. Just design your own greetings using your own images or templates and send the e-greeting for free over wireless Wi-Fi. You can also use this app for free chat or messaging via Wi-Fi. Doodle Wish Legacy is available for Android 1.5 versions and above.
Which is the Best Greeting Card App for Android?
Of all these best free greeting card Android apps, I would choose Doodle Wish Legacy because it allows me to create my own cards from scratch, personalize them with different designs and fonts and provide different options to send the e-greetings to my friends and family. What's your choice?
References
Android Market, https://market.android.com Image
Credit - Images courtesy of the respective app developer.