How Do I Send a Ringtone from My Android to Another?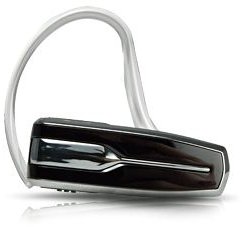 Sharing is Caring
Have you ever been somewhere, heard a cell phone go off, and wondered where that person got that particular ringtone? Cell phone technology has advanced from giant and bulky handsets to the slim and portable smartphone tech that we have now. Along with that advance has come the ability to customize your phone however you want it. One aspect is to personalize your ringtone – that is the sound that goes off when someone calls you. Most people aren't that excited about the standard phone ring, so many either download or make their own.
But if your friend has an Android phone and you want their ringtone on your Android phone you may have wondered - "How do I send a ringtone from my Android to another?" There are actually several ways in which you can share ringtones with your friends and this article looks at three different ways - e-mail, Bluetooth, and third party apps.
How Do I Send a RIngtone from My Android to Another?
As mentioned, there are a few ways in which you can share ringtones, pictures, music, and other things with your Android cell phone. Some basic and easy ways include using Bluetooth technology, e-mail, and third party apps like Bump.
Bluetooth
**
Bluetooth is a radio technology that allows for sharing of information and data in a short radius. While not as big or popular as Wi-Fi (which allows us to work wherever), it is still a popular technology that enables a wide variety of usage. There are Bluetooth printers and of course, Bluetooth headsets. In terms of sharing ringtones, most cell phones now support Bluetooth. To use Bluetooth -
Make sure that both Android phones are Bluetooth capable. Turn on Bluetooth by going to wireless settings. Make sure your friend does so as well.
Run a search for other devices on each phone. You should be able to find each other; the name of the device will show up (like Samsung M920 or Gina's transform).
Go to the 'send by Bluetooth' option, then select the ringtone that you want to send.
Depending on your signal strength, it should only take a few minutes and your friend should have the ringtone (or vice versa).
E-mail
Sending a ringtone through e-mail is a pretty easy process, as long as you and your friend are both able to check and send e-mail from your Android phones. The Android platform allows for the use of POP e-mail accounts, like personal or corporate e-mails (through Exchange, Live, Yahoo, or ISP enabled) as well as Gmail accounts. To send a ringtone through e-mail -

Open up your preferred way of sending e-mail.
Hit the menu key in order to compose a new message.
Find the 'ATTACH' button within the e-mail; this will bring up the options of attaching a document, a picture, or a music file from your phone. Chose the music file.
Your ringtones will be here, possibly in alphabetical order, so you may have to scroll down (or up) in order the find the one you're looking for. Select it.
Click OK.
The ringtone will then show up as an attachment.
Scroll up (or down, depending on the phone and e-mail program) and enter in your friend's e-mail address. This should be the address that they are using through their Android.
Hit send.
Have your friend check their e-mail and download the attachment.
Third Party
Third party apps may allow you to share information with other cell users. One of these apps is called Listables, which allows for the sharing of all sorts of things, including music, with others. The app uses Bluetooth technology, but is a user friendly interface in case getting and finding your Bluetooth device is troublesome.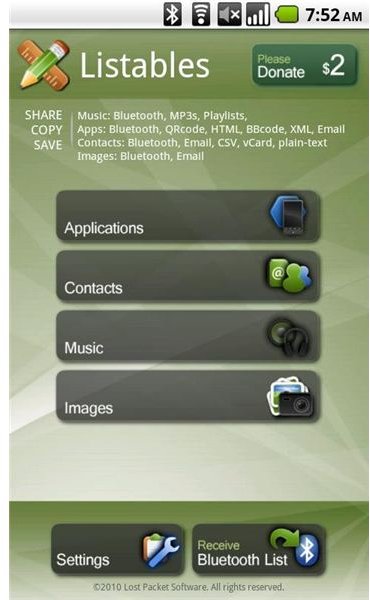 Install Listables. You can find it in the Android Market [Download Link].
Hit the music category.
Select which ringtone you would like to share.
Click okay to get to the next screen.
If you are already paired with your friend's Android, it will be listed here. If not, hit the scan for devices in order find it.
References
Android Forums, https://androidforums.com/application-announcements/47127-listables-share-app-lists-contacts-music.html
Android Market, https://market.android.com/details?id=com.alostpacket.listables
Image Credits