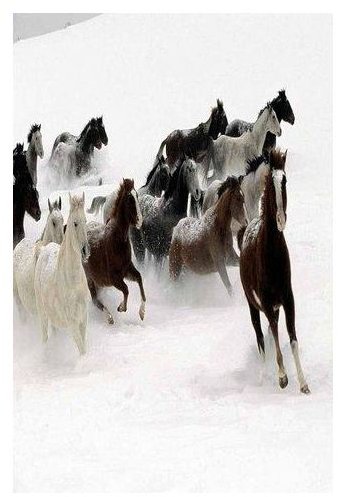 Horse Images Wallpaper
The first of our horse apps for Android is Horse Images Wallpaper, a collection of horse images that you can browse and easily set as your wallpaper. While the images are very nice, there's only 10 of them and I can't help but feel you'd be better off searching for horse-related images and seeing what you can find that way or even checking out our Best Android Wallpaper Apps guide.
FREE Horses Wallpapers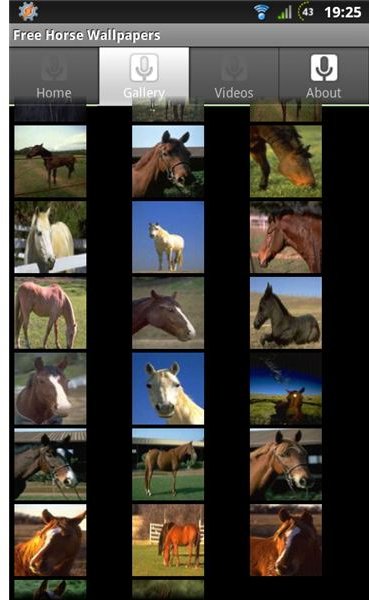 Featuring a slightly larger collection of images, FREE Horses Wallpapers is another Android horse app that allows you to set a background. This one features 26 pictures, but the presentation is lacking compared to Horse Images Wallpaper, and again, you'll find many more images through your favorite search engine.
Horse SlideShow Live Wallpaper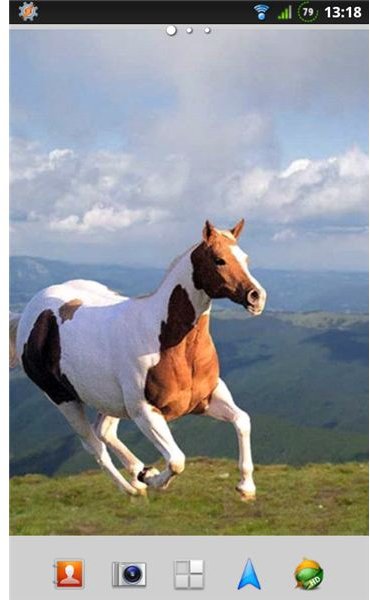 I'm getting a bit fed up of horse wallpaper apps, so let's move on to… horse live wallpaper apps, more specifically Horse SlideShow Live Wallpaper ($0.99). Unfortunately, as the name suggests, it's a slideshow, although you do get a nice ripple effect when you touch the screen (but there are no settings to turn this on or off). According to the Market description, you get a new horse every hour, but I'm not sure how many images there are (although the pictures on the market page, plus the initial one you see suggests at least 9). Again, with no settings at all, you can't configure how often the image changes, so you're probably better downloading one of the Wallpaper Switcher apps and adding your own images.
Horse Problems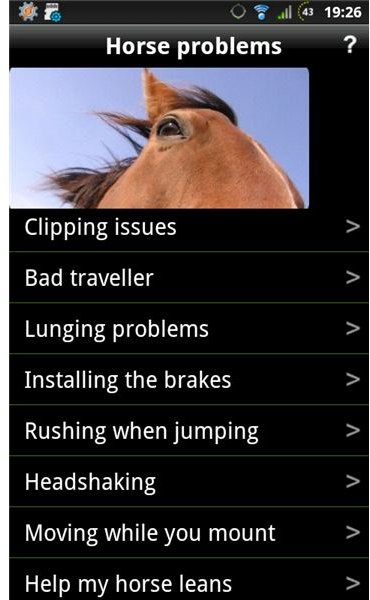 Taking a break from wallpaper apps altogether, Horse Problems (€2.30) is a collection of 11 horse-related problems, each with long, well-written suggestions for how to solve the issues. Again, I'm wondering if you wouldn't be better off searching the Internet if your horse has any specific problems, but this horse app does provide a handy pocket guide to several issues a horse owner is likely to face, and therefore is a useful app to have around.
Good Horsemanship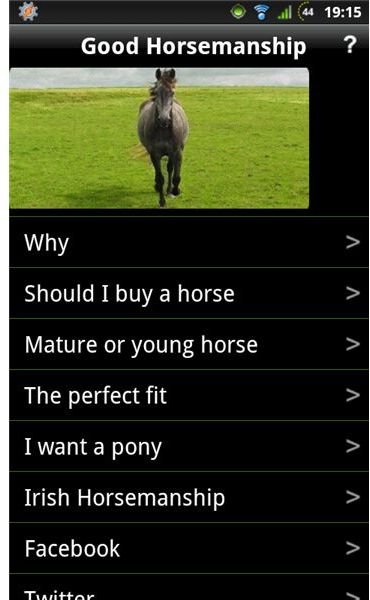 From the same authors as Horse Problems, Good Horsemanship (€2.30) is a horse app that is more about the basics of horse ownership. Featuring an extensive range of categories, some of which are broken down into further sub-categories ranging from whether or not buying a horse is right for you, to the type of horse you should buy, and how to feed and look after it once you've bought one. It's certainly worth looking at this app if you're considering buying a horse, or if you're a new horse owner.
Horse Glossary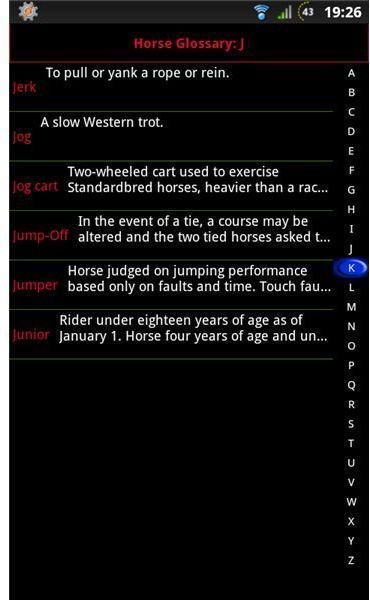 Another handy to have horse app is Horse Glossary ($1.25), an extensive collection of horse-related terms and definitions. There's not really a lot else to say about the app, as it is fairly basic in presentation, but it does its job perfectly well.
Best Horse Apps for Android
As you can see the choice of horse apps for Android is pretty limited. The pick of the bunch is probably Good Horsemanship. If you have any recommendations for apps that aren't mentioned then please post a comment and let us know.
References
Apps and some images courtesy of https://market.android.com/
Images of each app are the property of the respective developer.