Learning Spanish with Android - Useful Apps for Spanish Language Students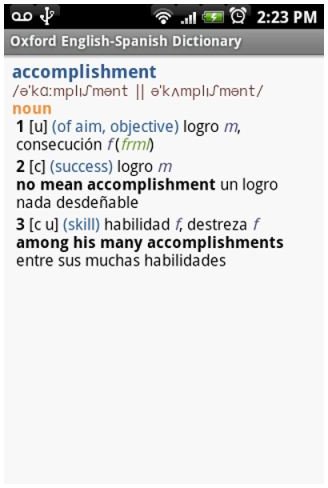 Introduction
Learning a second language is a great way to learn about another country. Why do people learn another language different from their own? There are many reasons to learn a language - many students are required in either high school or college to learn a secondary language, while employees might need to learn it for professional reasons, like speaking with a client from another country or traveling to another country. Many people just enjoy learning a new language. Perhaps they would like to travel abroad one day or they want to learn something new.
Whatever the reason, the rise and spread of the Internet and technology in general has made learning a new language much easier than in the past. Smartphone users especially can have ready access to a language dictionary or translator at the touch of their finger. If you're an Android cell user, you've already discovered the vast amount of apps and widgets that you can download and use on your phone. This is also true if you are interested in taking a second language course.
Here, learn about some of the Android Spanish dictionary apps and Android Spanish software that you can download from the market.
Android Spanish Dictionary & Software Apps
Spanish is a particularly popular second language to learn, especially for those living in the western United States because some of those states border Mexico. It's also good to know for visiting popular countries in South America and Spain. Learning Spanish is fairly easy, as it is one of the Latin languages. That is to say the language - as with English and others - is based on words also found in the Latin language. While taking a class can help, some people can easily teach themselves a new language. Here are some Android Spanish dictionary and Android Spanish software apps to help you along the way.
Oxford Spanish English Dictionary
**
One of the most used and premiere dictionaries, Oxford's Spanish/English dictionary covers several Latin American Spanish languages, used from Mexico to Puerto Rico to Peru in 24 varieties, ensuring whichever country you're going to, you'll have the advantage at hand. The app is $24.99 and is available for select Android models. It may be expensive but it is hands down the best Android Spanish dictionary option in the Android Market.
Collins Spanish Dictionary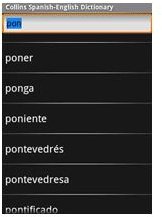 Another premiere publisher in the dictionary world, Collins brings you up to date coverage of over 80,000 words to help you translate or understand certain words. This Android Spanish dictionary is free to try, with a full purchase price of $9.99. It focuses on contemporary vocabulary but user reviews suggest there may be some technical issues and it is very limited compared to the Oxford dictionary mentioned above.
Free Spanish Verb Practice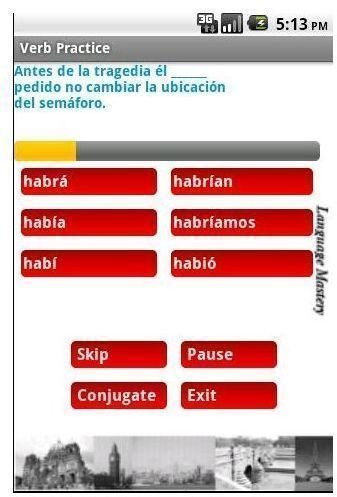 This Android Spanish software is great for helping you along in your Spanish class. Provided by Jeffery Rosko, there are several versions of this, ranging from free to a $0.99 version. The $0.99 version is called the Talking Spanish Verb, which allows the student to hear and thus imitate words while on the go. If you like the free version then the paid version offers more of the same.
Spanish Newspapers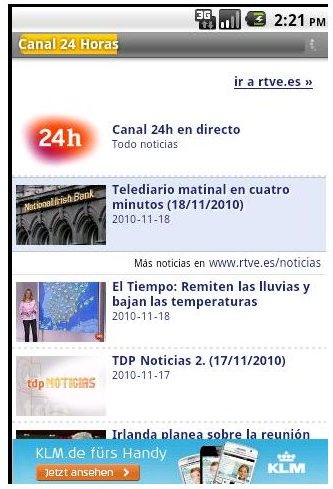 If you're learning Spanish for the purpose of travel, then you'll like the Spanish Newspapers app. Combining the best Spanish newspapers, this allows for customization so that you can pick and choose which papers you receive. Good to have before and when arriving in your country of choice so you can keep up with the latest news in Spanish. This is a free app.
Each of these apps can be found and downloaded through the Android Market, though you should make sure that your Android phone is capable of using these apps. This is just a list of four, but there are many others that can be found and not just for Spanish learners. You might be interested in the best Android language translation apps as well.
References
Android Market, https://market.android.com/