iPhone Theme for Android: The Top Five Choices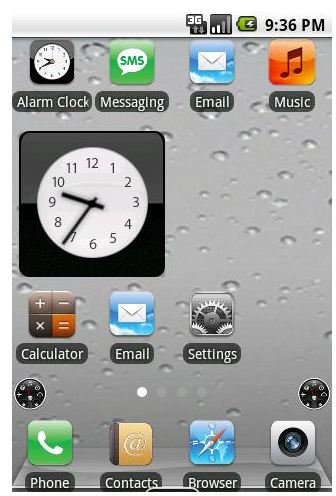 Ever wondered how iOS would look on your Android powered phone? Continue reading and find out what the best, top five iPhone themes for Android are. Because this is only a theme you should expect some downgrade in performance and battery time. Also some of the themes require that you have Panda Home installed. Another thing about using these themes is that you can't expect the full capabilities of an iPhone. After all these are just themes and not full operating systems.
iPhone 4 Theme for Android from Blue Apps
You need Panda in order to run this theme on your Android smartphone. The interface of this theme looks just like iOS 4.0. It has full support for Android phones with high resolution LCD screens. The selection of iPhone icons is poor and the speed of the interface suffers as expected. This is a good theme which you can buy for $1 from Android Market by following this link here.
iPhone 4 from Coss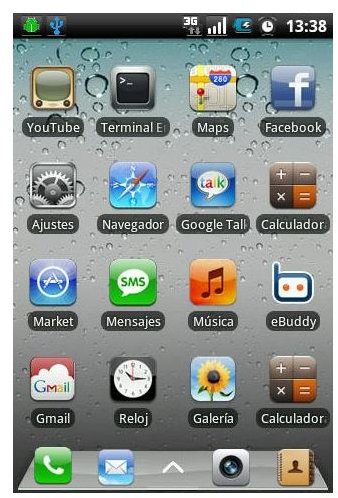 This iPhone 4 theme comes with an iPhone dock feature, and a lots of iPhone icons. There are reported problems with installing and using it on some phones. The people who successfully installed this theme are pleased with its looks and features. The cost of $2.74 is the highest in this selection and it may not be worth the trouble. You can buy this theme and read about the user experiences by following this link to Android Market.
iPad/iPhone Theme from Android Ink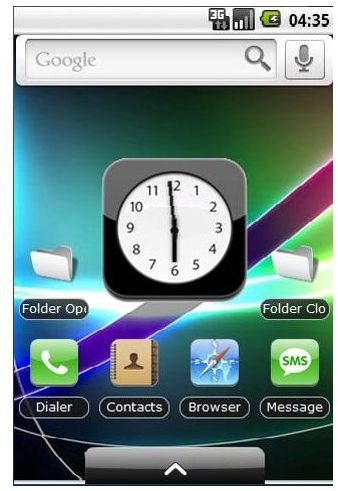 This theme can be used both on Android powered phones and Android powered tablets. It is built to work with Panda Home. There are reported speed problems, but as I mentioned before that is to be expected. You can download this theme from Android Market for $1.49 by following this link here.
iPhone Theme for Android from JK Themes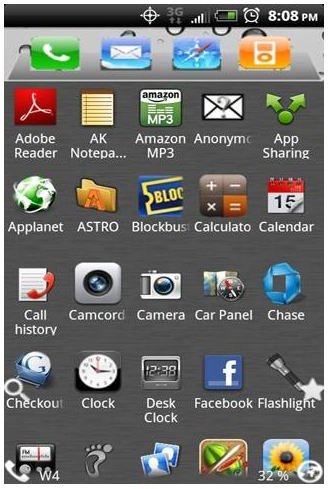 This is the second best theme currently available on the market today. It is a custom iPhone theme featuring iPhone icons, wallpaper, dock, clock and more. The price of this theme is $0.99 and you can buy it at the Android Market here.
iPhone 4.2 Theme for Android from IntelSoftApps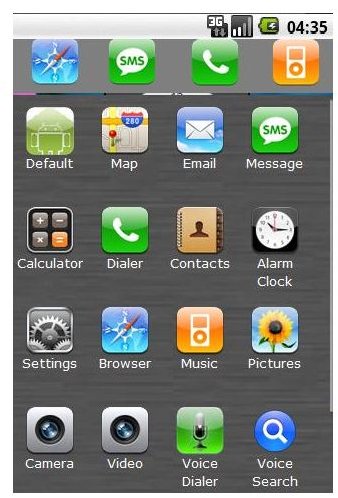 This iPhone 4.2 iOS theme comes with 12 different wallpapers and has the iPhone dock feature. It also has a huge selection of iPhone icons. You need to have Panda Home installed in order to run this theme. You can buy this theme for $1.04 from Android Market following this link here. This is definitely the best iPhone theme for Android. Remember, in order to use the true potential of this theme, install it on an Android phone with a powerful processor and a lot of RAM.
If you own an Android phone then why not learn how to control your PC from your Android phone?
References and Images
Android Market, https://market.android.com/