Best Way to Watch BBC iPlayer - Android Apps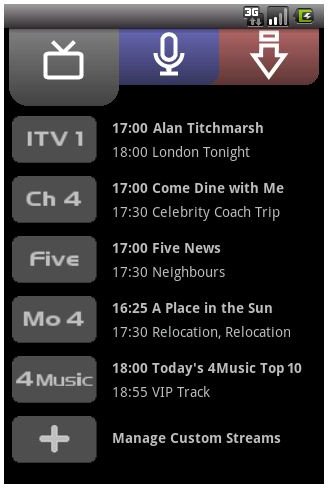 BBC iPlayer and Android: the Official Line
Although the BBC have recently announced that they are in the process of preparing an iPlayer app for release, iPlayer has in fact been available on the Android platform for some time thanks to various methods.
While the Android app is restricted to 2.2 devices and later, running Adobe Flash 10.1, these other methods don't require a new phone – just an easily downloaded app that can be used to provide access not just to BBC programming but shows from other broadcasters too.
While there might ultimately be some differences in the quality of the streams, this means that while the official app might be suitable for newer phones with HD screens or even Android tablets, older devices will still be able to enjoy streamed TV in and around the UK.
Different Streams
By employing an official app to allow users to watch BBC iPlayer on their Android 2.2 devices, the BBC are able to ensure that only high quality streams are available. Unfortunately this means that only Wi-Fi connectivity is available for the app, which partially negates the advantage of having a mobile TV streaming/catch-up app.
The BBC use different streams for different device types – the Android device will be Adobe Flash based and so will use a Flash stream, whereas iOS devices (which don't use Flash) have access to an MP4 stream.
However, of course, MP4 streams can be just as easily watched on Android devices.
Until the new app is available for those with suitable phones, there are a couple of alternatives, both of which can be used perfectly well by Android users with "unsuitable" phones.
Skyfire Web Browser
One way of enjoying BBC iPlayer (and indeed any type of streaming content you fancy) is with the Skyfire Web Browser which transcodes streamed content into HTML5 on the Skyfire servers before streaming it to your phone.
This means you can browse to bbc.co.uk/iplayer to view the currently available TV and radio broadcasts, and these will then stream to your Android handset without any hardware updates. Skyfire was voted the 2nd best Android app of all time by both TechCrunch and Yahoo, and as the app is free it is certainly recommended.
You can find Skyfire on the Android Market or download via www.appbrain.com/app/skyfire-web-browser.
MyPlayer
At one point several unofficial iPlayer apps were available for Android, notably beebPlayer and myPlayer.
BeebPlayer sadly bit the dust midway through 2010, while myPlayer was forced through updates as the BBC attempted to prevent the video stream – which can only be used by licence fee payers – from being used by unofficial apps.
As this app has since been pulled from the Android Market (possibly following pressure from the BBC as it would provide a competitor to their own app) you will only be able to download myPlayer - without BBC content - for Android via the developer's website. Point your mobile browser at www.skynetsoftware.com/myPlayer or browse to it on your PC and use the QR code to download; you will then be able to enjoy UK channels ITV1, Channel 4 and Channel Five.
References
Sources:
Other references and screenshot: myPlayer app for Android