Three Excellent Android UPnP Clients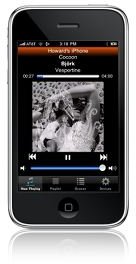 What Can an Android UPnP Client Do for Me?
An Android UPnP client enables you to stream music, videos or photos from a UPnP enabled media server or control a UPnP enabled media renderer from your Android phone. These clients all connect to the most popular UPnP media servers and/or media renderers and some not so popular setups. Lets take a closer look at a few of the best Android UPnP clients I've stumbled across.
PlugPlayer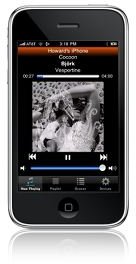 The PlugPlayer app allows you to access and control your UPnP/DLNA servers and renderers from your phone with a surprisingly quick and streamlined interface. PlugPlayer also allows you to control one Android phone from another Android phone, both with PlugPlayer installed. For example, I frequently attach my Android phone to a set of external speakers in my workout room and have been doing so for quite some time. I was fairly happy with this setup but if I wanted to change the volume I had to physically walk over and do it manually. With PlugPlayer I was able to use a second Android phone in my household to control the Android phone that I have attached to my UPnP media server and an external set of speakers. Pretty cool setup really.
PlugPlayer also lets you control a media renderer already connected to your stereo system. This media renderer probably already has its own remote but instead of digging around trying to find the right remote you can simply connect using this Android UPnP client. No additional software is required to make use of PlugPlayer, it uses the media server software you already have installed, but you do have the choice to use the default PlugPlayer application to play your audio or videos or use one you choose yourself.
Overall PlugPlayer covers all its bases when it comes to a useful Android UPnP client. The GUI just works, the file browsing is the fastest of any Android UPnP client I have tried and it's reasonably priced.
Price: $4.99
Download from this link or directly from the Android Market.
AndroMote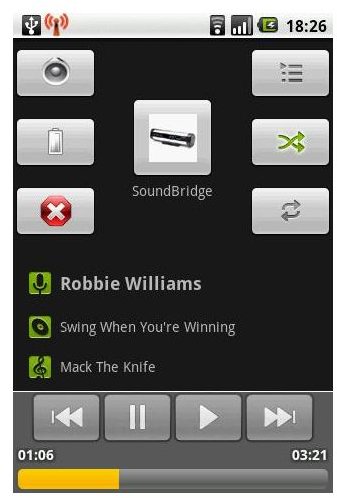 AndroMote is a free Android application you can download from the Android Market. This application lets you do the basic tasks of connecting to and controlling your UPnP enabled media server as well as allowing you to scan your Wi-Fi network and connect via a Wi-Fi network. AndroMote does what it was designed to do and the price is definitely right but the GUI could use some major work. A great option for those not wanting to spend any cash for basic Android UPnP client functions.
Price: Free
Download from this link or directly from the Android Market.
UPnPlay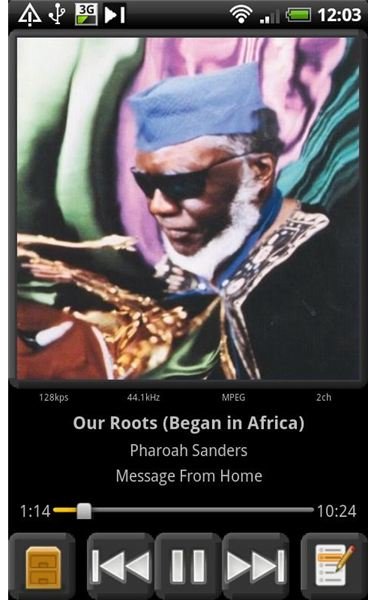 UPnPlay is another free Android UPnP client available from the Android Market. This application is rather limited in its capabilities but a useful addition to your Android phone if you are only interested in streaming music from your UPnP media server. UPnPlay does not support the streaming of video natively but this is said to be possible using third-party applications. UPnPlay is about as basic as you can get when it comes to an Android UPnP client but does what it was designed to do reliably even if the GUI could use some work.
Price: Free
Download from this link or directly from the Android Market.
In Conclusion
The Android UPnP client market is still very much in development. While PlugPlayer is an excellent application it does cost $4.99. The free Android UPnP clients tend to be feature limited and/or possess a badly designed GUI. To be fair though, many of these are still under heavy development, keep a close eye on the UPnP client market.
Image Credits and References