What's the Best WMV Player for Android?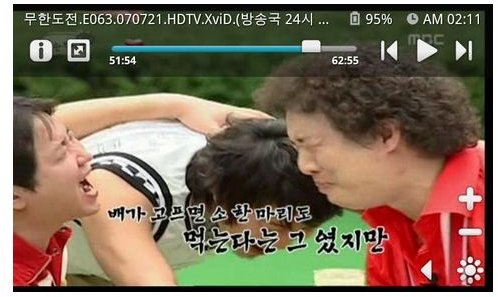 My Video Clip Won't Play!
Watching movies on the go is great - but doesn't it always turn out to be the clip that you really wanted to watch that doesn't work in the Android default media player?
Often this will be down to the fact that Android handsets don't playback WMV format video files natively.
There are two ways around this problem. The first is to convert all of your WMV files on your PC to a format that will be played back natively on your Android without any additional software; the second is to take advantage of one of the many apps on the Android Market that offer WMV support, but what is the best WMV player for Android?
iMPlayer – iFlux Movie Player
The first WMV player for Android that you should check out is iMPlayer – iFlux Movie Player, a popular choice on the Android Market that is available for version 2.1 – devices with a newer version of the OS are not supported.
While restricting the app to a narrow selection of Android devices cuts out a large section of the user base, iMPlayer – iFlux Movie Player is free to use, so those that can take advantage of WMV playback with this software should have no complaints
Available from the Market or via a QR code at sites such as www.appbrain.com, iMPlayer – iFlux Movie Player will also playback DIVX, MPEG, ASF, FLV and other formats.
Yxplayer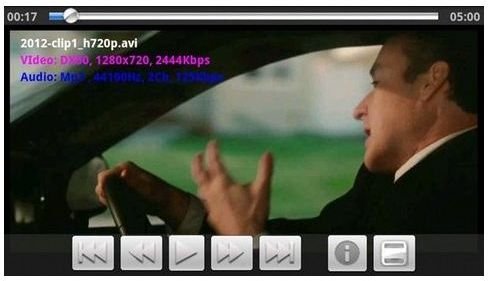 Describing it as the "fastest Android video player" the developers of yxplayer have set themselves a high target – but with support across all Android devices and support for WMV, FLV, DIVX and even video streaming via HTTP and FTP, this claim looks achievable.
Whether Yxplayer is the best WMV player for Android or not is a hard one to call. Most crucially for this free Android app, the developers have included Android 2.3 Gingerbread support, thereby future-proofing the app for the foreseeable.
Free from the Android Market, you can also install Yxplayer via a QR code found at www.appbrain.com.
arcMedia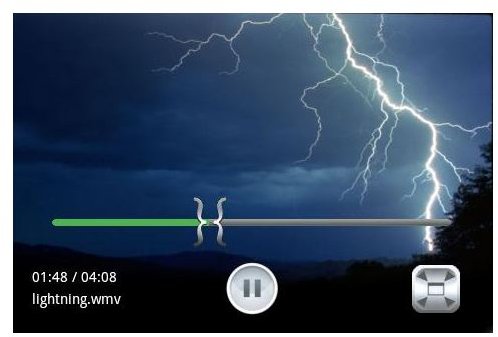 Finally you might choose arcMedia, a free Android movie playing app available from the Market (or via QR code at www.appbrain.com/app/arcmedia) that offers an extensive selection of codecs and containers, with WMV supported alongside AVI, DIVX, MOV, VOB, XVID, MP4, MKV and RMVB. Although currently in beta, arcMedia is looking set to be the best WMV player for Android.
Market reviews of arcMedia are extremely favourable – intended for use with all Android versions, my own testing on a 1.6 device was as impressive as on an Android 2.2 handset.
Which is the Best WMV Player for Android?
As things stand, there can be only one winner: arcMedia. This app is free, offers the widest selection of video formats for all Android devices and crucially performed best on the two devices used for this review.
However, don't be surprised to see Yxplayer coming from behind and snatching arcMedia's crown for best WMV player for Android over the coming months – this is a video player app that is going places!
References
Images: