Top Applications for Android File Encryption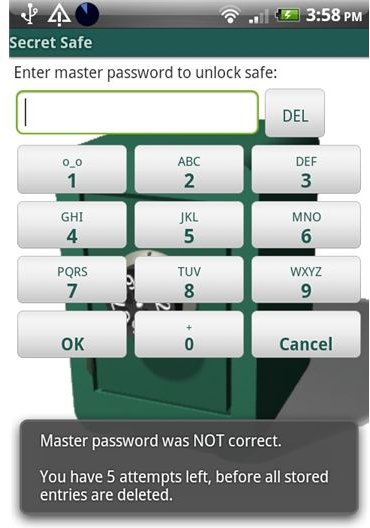 Protect Your Files
In this day and age of mobile devices it is of the utmost importance to protect your personal information. One great way to do this is to make sure the files on your Android device are encrypted. Android file encryption can be accomplished by any number of applications in the Android Market, in this article I take a quick look at the best of these applications.
Secret Safe Lite and Secret Safe
From the developers website, "Secret Safe allows you to store all your login informations (user name and password) as well as PINs (for bank cards, credit cards or other phones) and any other text notes securely in your mobile phone's database. The secret information is encrypted using a master password, so you have to remember only this master password."
Basically this application can encrypt any text file on your phone quickly and easily restricting access to users who have the master password. Should you leave your Android phone unattended for 2 or more minutes the application will re-lock itself, securing your files again. Secret Safe also gives the user the option to set the application to delete all secure text files if the master password is not entered correctly 7 times. This self-destruct mode is one of my favorite features of this application, giving the user an extra layer of protection should their phone be stolen. The thief cannot sit there and try to guess your password indefinitely.
* The "Lite" version is limited to 8 entries.
Cost: €1.50 (about $2.05)
Developer Website: https://www.giraone.com/
Secret Box and Secret Box+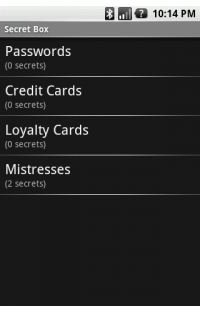 From the developers website, "Secret Box is an Android application that stores your passwords, secrets, secret details about your mistresses, credit card numbers and whatever you don't want others who might get hold of your device to see."
Secret Box works on the premise of creating "compartments" for your secrets (files). You can add almost any type of file to your Secret Box and all the information is stored on your SD card in a single encrypted file. This makes backup and transfer between devices a snap but be sure you don't lose your Secret Box password because no one can help you retrieve it once lost. All data is AES encrypted and since all your files are stored in one large file you only have to type your password once to browse your encrypted files.
If you want to add images to your Secret Box you will have to purchase Secret Box+. Secret Box+ has all the great features of Secret Box with the ability to add images to your encrypted Secret Box. This is a great feature and well worth the price.
Cost: $1.99
Developer Website: https://www.gnugu.com/
PhotoVault, VideoVault and SMSVault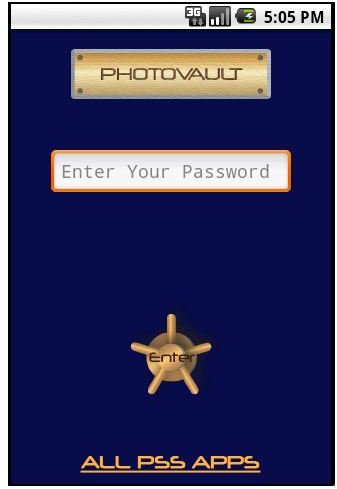 These three little applications make Android file encryption a snap! Each application works the same, you can encrypt a photo, video or SMS message and it is then hidden from prying eyes. Anyone who gets their hands on your Android phone won't even see that these photos, videos or SMS messages exist. Open your vault, add which files you want encrypted and the file is placed in your vault and then hidden from all normal means of seeing it. To access your encrypted files open your vault, type your password and there your files are!
One of my favorite features of these applications is built-in to the SMSVault. With SMSVault you can protect individual SMS messages, all messages from a particular user and even future messages from users you specify. This feature alone is worth the $1.99 price-tag.
Cost:
PhotoVault: $1.00
SMSVault: $1.99
VideoVault: $0.99
Developer Website: https://www.pacificsoftwaresolutions.net/products.html
Personally I use a combination of Secret Safe and PhotoVault because I prefer the interface of Secret Safe over Secret Box and have no real need for SMS and video encryption. In the end though any combination of these excellent Android applications will keep you protected and keep your private files … private.
* For more information on protecting your privacy on your Android enabled device please see The Top 5 Android Privacy Apps.
Images and References