The Best Android Blog Apps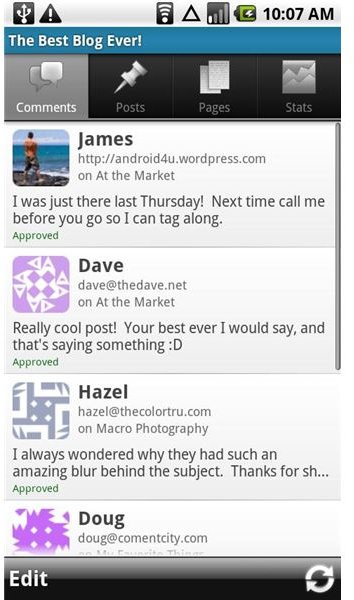 WordPress
Create new, engaging blog posts from your Android powered phone with the WordPress app. This blogging app is designed for bloggers that want to stay connected with their blog no matter where they are. With the WordPress app, you can edit your blog posts with most of the WordPress tools available online. Read what your blog followers have to say about your posts and manage their comments with the notification system. You can also view the blog stats with this app. WordPress is a free, open source app available on the Android Market.
EasyBlog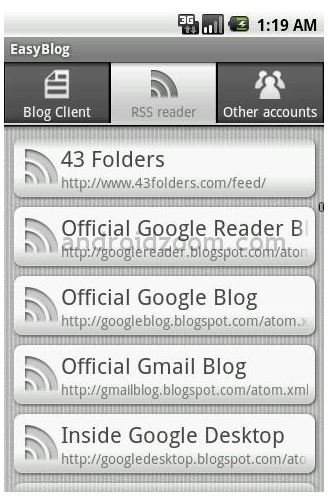 Another Android blog app that is built for WordPress blogs is the EasyBlog app. It is designed as a WordPress client and RSS reader. Easily edit your WordPress blogs from your Android smartphone. You can view multiple blogs with this app and receive several RSS feeds. The app supports microblogs and sharing with friends. The interface is simple and easy to navigate, and there is a widget for the home screen of the phone. The free EasyBlog app is available for download at AndroidZoom.
Blogger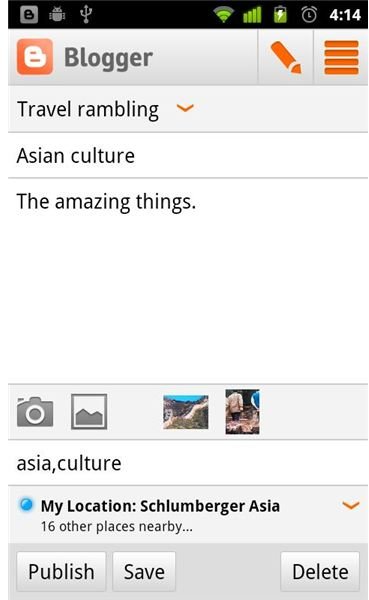 The Blogger app is the official Blogger.com app for Android cell phones. It was developed by Google with the intention of bringing a mobile platform out for bloggers. Now you can craft terrific posts from your phone and expect it to look like it was created on a desktop or laptop. With this app, you can include pictures in your posts, add location information, and attach labels. You can also review all your posts in a list format, or browse multiple blogs simultaneously. Simply switch back and forth between the blogs. The free Blogger app is available at the Android Market.
Blogger-droid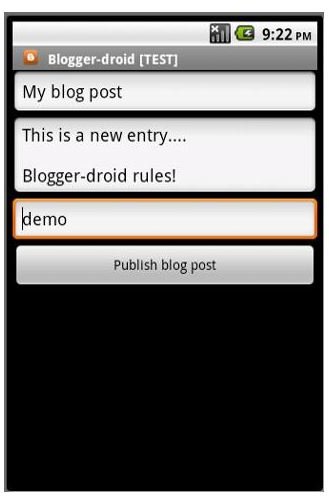 Blogger-droid is a blogging app for Android phones that is designed for blogger.com and blogspot.com. With this app, you can manage your blog in much the same way you currently do, but now you can do if from anywhere. Create thought-provoking or silly posts from your phone or delete posts you don't like. Edit your posts or add comments to other blogs. You can upload pictures and videos from sites like Picasa and YouTube. Download the free Blogger-droid app at the Android Market.
Blogaway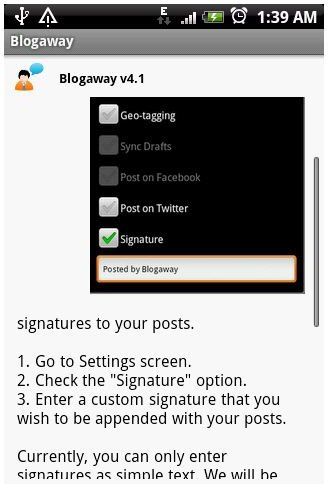 Blogaway is another Android blog app that is designed for Blogger.com. It allows you to create blog posts that are rich and lively. Add pictures to your posts and include a custom signature. Check the signature option to append a sentence to the end of each blog post. You can also attach tags, location information, and links. If you aren't finished with a post, simply save it as a draft and publish it later. You can share the post on Twitter or Facebook. Blogaway is a free app available in the Android Market.
Reference
Android Market - https://market.android.com/
AndroidZoom - https://www.androidzoom.com/
Image Credit - Each image is the property of the respective app developer.