Google Android Map Apps - The Best Offline GPS Apps for Androids

Android GPS Offline
Having an offline map on your phone allows you to use the phone's mapping software without the need to access a data network. This is useful when you are far off the beaten path, or in locations where there is little or no network coverage. Having an offline GPS app isn't only necessary in instances where you don't have network access, but it can also save money by not running up the bill on your data plan; the maps load much faster as well. Here are some of the best Android offline GPS apps we could find.
Google Maps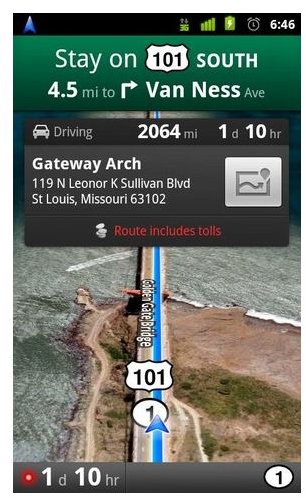 There is no doubt that Google Maps is one of the more popular Android map apps. In fact, many other applications rely on the Google Maps service. Users will be hard pressed to find a better offline map, especially one that is free; has voice-guided GPS navigation; 3D map; map caching and offline navigation. If your friends use Google Latitude you will also be able to see where they are (providing they allow you to do so), of course this feature won't get updated in offline mode. Google Maps is free to download and use.
AlpineQuest GPS Hiking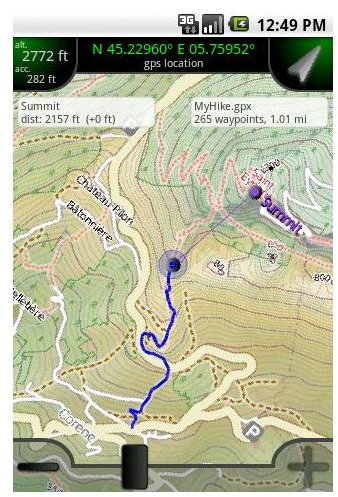 This Android GPS app stores its maps on the SD card from where users can display them. The free version of AlpineQuest can view only 3 offline maps, but if you want the ability to save and retrieve locations, create and follow routes, record and track statistics as well as handle GPX/KML/LOC files, you will need to get the paid version. The save track feature is particularly useful for mapping a new route on a hiking trail for the purpose of sharing with friends or to retrace your steps. Once you have recorded the trail (GPX format), you can even upload and view it using Google Earth. There is a free version but the paid version costs $5.47.
GPS Ski Maps USA/CAN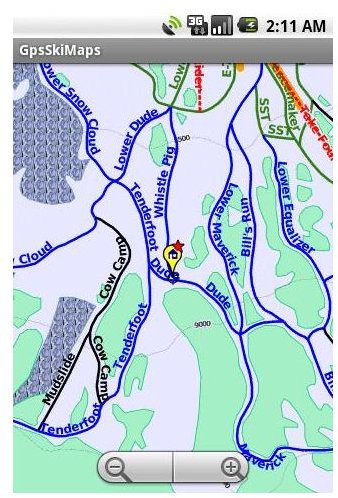 Here is an Android skiing app solution for skiers and snowboarders living in Europe and North America. In fact, the app provides more than 100 offline maps for ski resorts in the US and Canada, and more than 460 in Europe. Once the map is downloaded it can be searched for POI (points of interests) such as ski lifts, rest stops, inns and lodges. After you are done getting some rest, put your ski equipment back on, fire up the app and set it to record your next ski run. It will overlay the path you took on the map and record such data such as your average speed, duration of the run, and distance from start to finish. You can then export the data and see an animation of the entire run. If you want support for one ski resort you pay $7.99, the full version costs $29.99; that gives you the maps for all resorts.
GPS Grid Reference - Full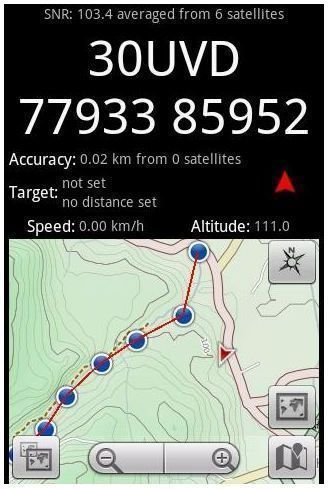 This is another Android map that is great for offline activities such as site surveying, search and rescue, hiking and other outdoor activities. GPS Grid Reference can be used to overlay waypoints (GPS mode), which can then be used to calculate ETA, distance and get a bearing. Users can create an offline map for themselves using Mobile Atlas Creator, but since the app already integrates offline maps from USGS, OSM, Mapnik, OS map, etc, most users will have little need to create their own.
Image Credits: Each image is the property of the respective app developer.
Google Maps - Android GPS Offline
GPS Grid Reference – Full - Offline GPS navigation for android
AlpineQuest GPS Hiking - Android GPS Offline Solution
GPS Ski Maps USA & CAN - Offline GPS Android