WordPerfect on Android: How to Properly Convert and View WordPerfect Files on Android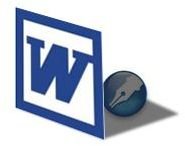 WordPerfect and the Android Platform
The Android Market is filled with a variety of apps that serve as an office viewer. A mobile device is not necessarily suitable for editing large documents, but it can serve as a file viewer without any trouble. Whether your files can be viewed on your Android device is solely up to available apps that will support particular file types. In the case of WordPerfect files, there is no good news.
The WordPerfect File Type
WordPerfect started as a word processing application and is one of the most ancient of its kind. The file type itself dates back to 1980 and is currently being classified as '.wpd' (although sometimes also as .wp, .wp7, .wp6, .wp5 or .wp3). Even though a longstanding tradition in the world of word processing, the format is now hardly used as Microsoft has set a new standard with Words' .doc or .docx formats. This is also the standard used by most office apps on Android, such as Documents to Go, Thinkoffice Mobile Viewer or Quickoffice. As these apps do not support any of the WordPerfect standards a workaround is needed.
Converting WordPerfect Files For Android Access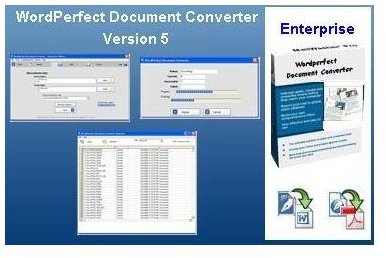 The conclusion of the above is obviously that there is no way to view WordPerfect file types on your Android device natively. The option that is left is converting your WordPerfect files to a file type that is accessible on Android, such as the before-mentioned .doc or .docx. There are many applications out there that will do this trick and even batch convert files to make a large collection of files accessible at once.
There are a variety of converters out there, but the best example would be BIDG WordPerfect Document Converter 5. Batch converting WordPerfect Files is as easy as selecting the files to convert and selecting the output name and location and the application will do all the work. On top of batch conversion, the company also offers single document conversion for those that just need one or a few documents converted.
Unfortunately the conversion tool only works one way, so that converted files that are then edited on your Android phone on the go cannot be converted back to a WordPerfect format.
The Lack of Support of WordPerfect on Android
Although the Android platform is quickly gaining a lot of support it seems that no one is truly interested in developing a WordPerfect viewing or editing tool. The conversion method as described here is the only way to go when you want to view your WordPerfect files on your Android device. As editing and converting back is also not an option, WordPerfect options on Android are still very limited. It is therefore advisable to switch to Word or other supported file types if your Android device is a key factor in your word processing activities. Otherwise it is just fingers crossed and hope for future WordPerfect support on Android.