Guide to Install Android on Windows Mobile Devices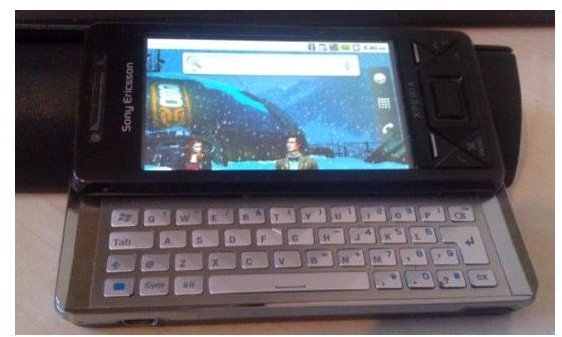 Forget Windows Mobile - Choose Android!
While Windows Mobile devices might have a vast selection of freeware apps available to them thanks to the hardy efforts of many independent developers over the past few years, with the advent of Windows Phone 7 the old Windows Mobile platform is effectively killed off.
This is a particular shame for anyone who has purchased a new Windows Mobile phone in the past 12 months or so. It's easy to mock their mistake, but many HTC devices enhanced with TouchFLO 3D paper over the cracks of a Windows Mobile handset for the uninitiated.
All is not lost, however. Thanks to the efforts of the devs at xda-developers.com, many Windows Mobile phones can achieve a new life and access to new apps, running Android!
Which Phones Can Run Android?
Suitable phones for running Android are generally those manufactured by HTC, although certain Sony Ericsson, Motorola and Samsung models that ship with Windows Mobile can run Android.
Probably the most popular target devices for installing Android – a flexible option thanks to its roots in Linux – are the HTC HD2, Touch Pro, Touch HD or Diamond. Generally the process is the same across the devices (see below) although there is also the possibility of dual-booting the two operating systems on the HTC HD2. Some phones can run Android from within Windows Mobile, although these devices aren't likely to run apps like games, and might suffer from poor battery life.
A full list of Windows Mobile phones that can be upgraded to Android can be found at www.xda-developers.com.
Note that there is a risk with this process, so following the instructions for installing Android on your chosen Windows Mobile device to the letter is strongly advised. It is possible to "brick" your phone, so ensuring that you have prepared correctly and followed the steps precisely is vital.
What You Will Need
In order to install Android on a Windows Mobile device, you will need to find a suitable ROM for your handset. A ROM is a compilation of the Android operating system and all of the device drivers you will need to use your phone, camera, buttons, Wi-Fi, etc.
Again, these are available via www.xda-developers.com, where you will find a subforum for each Windows Mobile model. Choosing a suitable ROM can be difficult, so take a read through the subforum FAQ to find which one might be the most suitable for your needs.
You will also need a microSD card for the best results, preferably empty.
How to Install Android on Windows Mobile Handsets
With your selected ROM downloaded (they're usually around 70-100MB), unzipped and copied to the root of your microSD card, switch on your Windows Mobile device. If you plan on running Android permanently on your phone, you might opt to perform a factory reset, achievable via Settings > Clear Storage.
When Windows Mobile is loaded, go to Explorer and find the HaRET.exe file on your microSD card. Select this to run – the phone will appear to restart and soon Android will be running on your Windows Mobile phone!
You can then begin enjoying a brand new mobile operating system without the upgrade costs associated with a new mobile phone!