Android Apps for Sailing with Nautical Charts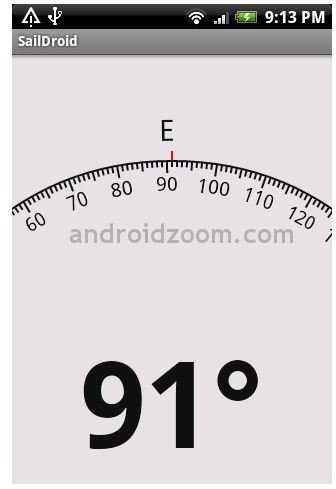 SailDroid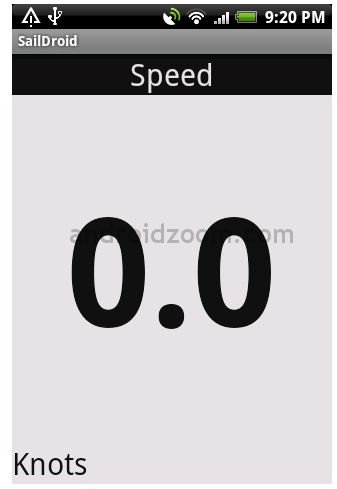 SailDroid is an essential Android app for sailors. It provides valuable data including the compass reading in degrees, speed of the boat in knots, position information, and distance measurement in nautical miles. The app displays the information in a large format that takes up the entire phone screen. This app aids sailors in finding their bearing on nautical charts. To download SailDroid, visit this site.
BC Racer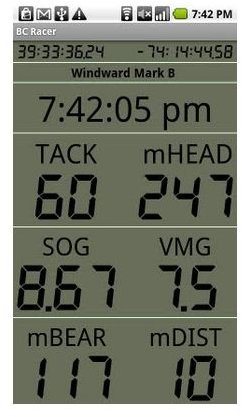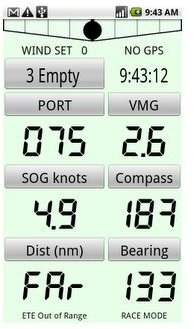 Another app that provides valuable sailing information is BC Racer. It could be considered as one of the Android nautical charts available on the app market since it provides navigational information on the seas, including latitude and longitude reading. It features three GPS formats and displays a compass heading based on GPS or a magnetic compass reading. In addition, the app has a tack indicator and a feature which lets you mark a specific spot on the seas. You can determine the sailing angle, bearing to target, distance to target, and speed. To download this app, visit the official site of BC Racer.
MarineCast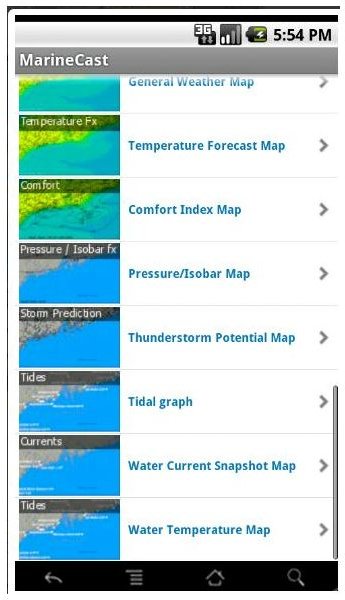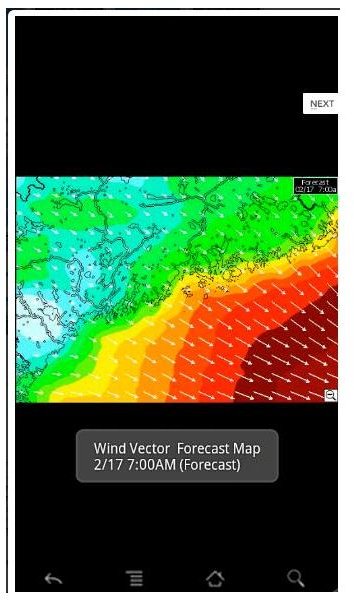 MarineCast is an essential boating app designed for Android phones. It provides weather information on the seas. It displays forecasts from the National Weather Service for over 1,600 sailing areas in North America. The app features a variety of weather maps, including wind vector maps, radar maps, satellite maps, pressure maps, thunderstorm warning maps, and water temperature maps. In addition to the temperature forecasts, the app also provides tidal current forecasts. You can search through various weather modeling graphs and maps by flicking across the touchscreen with your finger. To download this app, visit the official site of MarineCast.
Boat Ramps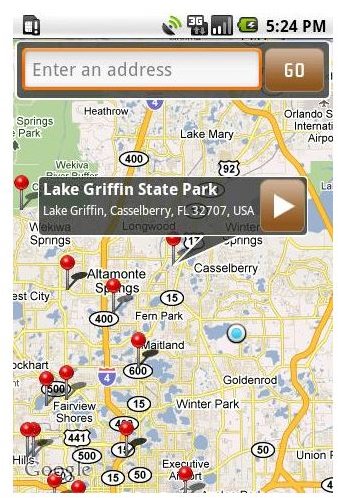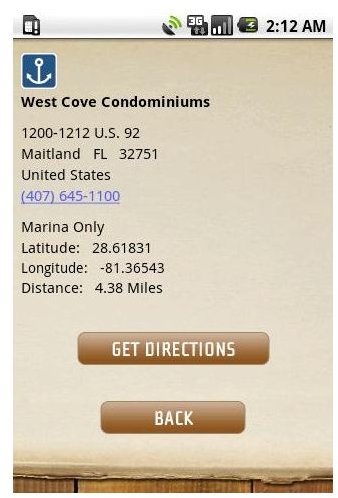 Boat Ramps is another Android app that is useful for boating or sailing. It provides location information about boating ramps along the shores, beaches, bays, docks, and other coastal waterways. The database features over 35,000 boat ramp locations in the US. Simply search for one that is near your location, and the app will provide directions to it. The app features a map that indicates the location of the ramp with an icon. It also provides the address, phone number, latitude, longitude, and distance to the boat ramp. To download this app, visit this site.
Encyclopedia of Boating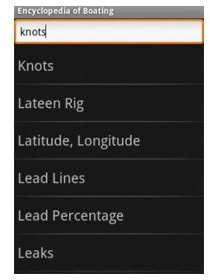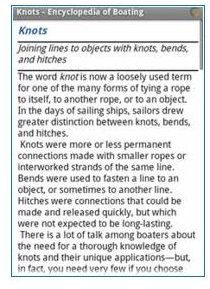 A handy app for all seafarers is the Encyclopedia of Boating app. It contains useful information that can aid you in any situation that you may encounter on the seas. There are over 500 entries that cover topics ranging from seamanship, boat handling, emergency rescue, navigation, and boat maintenance. The app contains a detailed index and cross-references. To download the app, visit this site.