Useful Android Calendar Widgets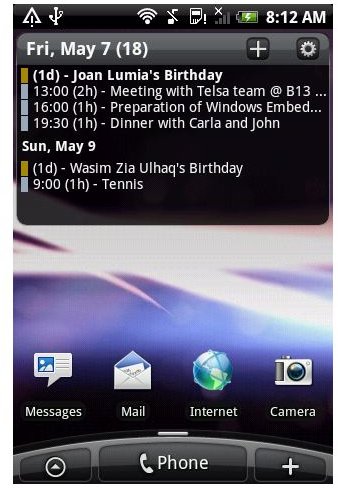 Pure Calendar Widget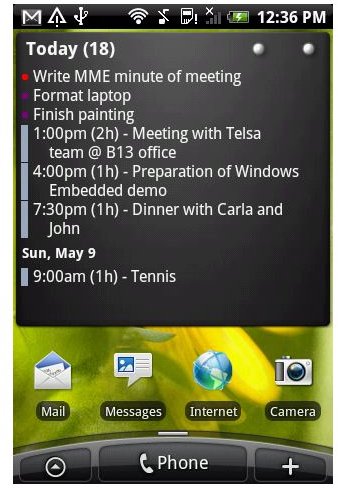 Pure Calendar Widget displays the date, time, and details of upcoming events on the home screen of your Android phone. It can display events that are in Google Agenda, TouchDown Exchange, LG Exchange, and Motorola Exchange. Also, the widget can be used to insert new events, as well as the details of the event. In addition, routine or repeating events can be set to display every few days, weeks, or months.
Pure Grid Calendar Widget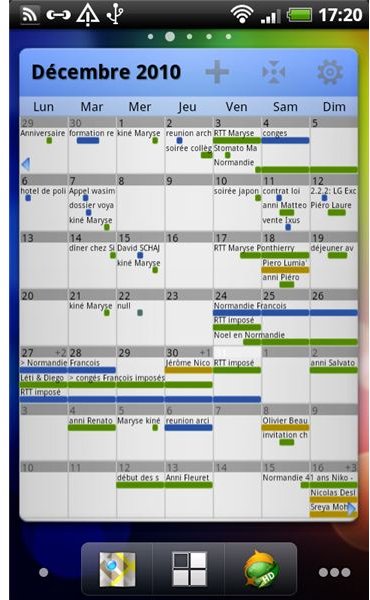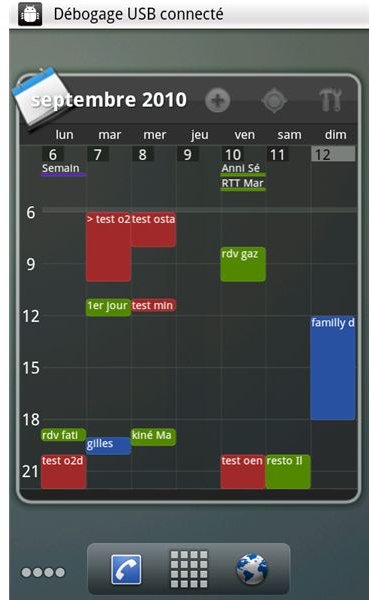 Another Android calendar widget developed by the makers of Pure Calendar is Pure Grid Calendar Widget. It displays a calendar month on the home screen that is populated with events and details. In addition to working with Google Agenda, TouchDown Exchange, LG Exchange, and Motorola Exchange, the Pure Grid Calendar Widget also works with Samsung Exchange. The widget also allows for input of events directly from the widget.
Android Agenda Widget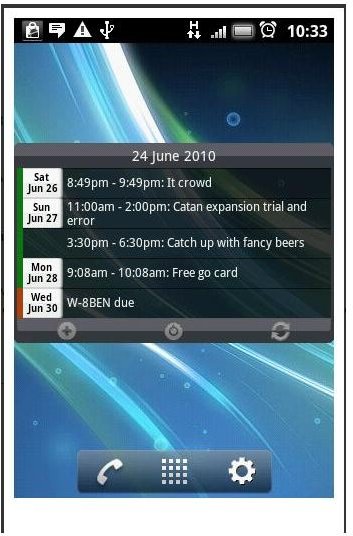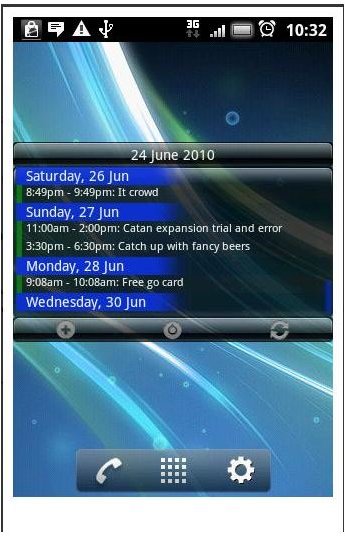 The Android Agenda Widget displays the time, date, and event details on the home screen. It works with several applications including Google Calendar, Google Exchange, Motorola Exchange, Astrid, Dato GTask, and SSI gTask. The widget is available in several sizes, and it has different types of calendar displays for each widget. There are a lot of customization options including the color of the widget, how the date is displayed, and text options.
Smooth Calendar Widget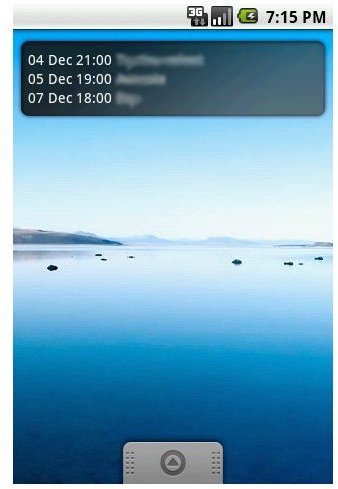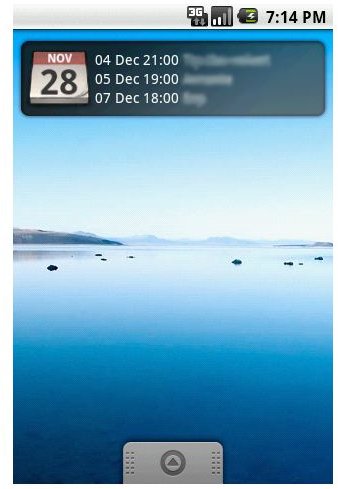 Another Android calendar widget that displays events and dates is the Smooth Calendar Widget. The widget has several options that you can choose including which calendar to derive events from, the number of events to display, and the number of days in advance to display the events. You can also refresh the display, open the full Calendar, and adjust settings by simply tapping on the touchscreen display.
What's Today Calendar Widget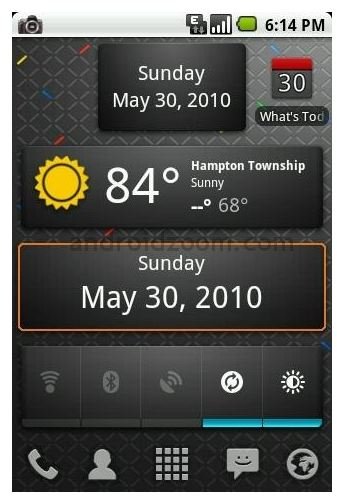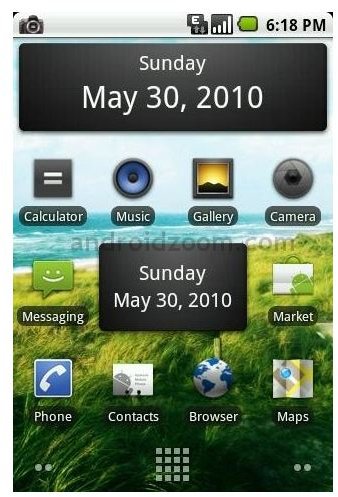 What's Today Calendar Widget works with Stock and SenseUI to display the date and day on the home screen of the Android powered phone. To open the full calendar, simply press the date display. The widget has about 25 different colors, which are only available for those that download the 'donate' version of the widget.
CalWidget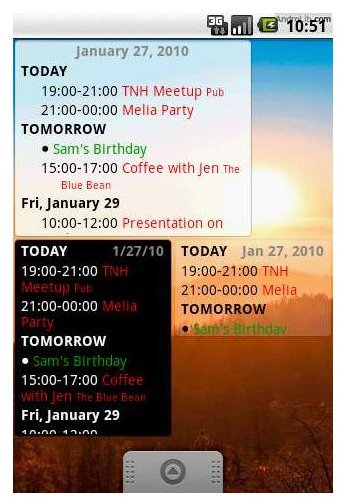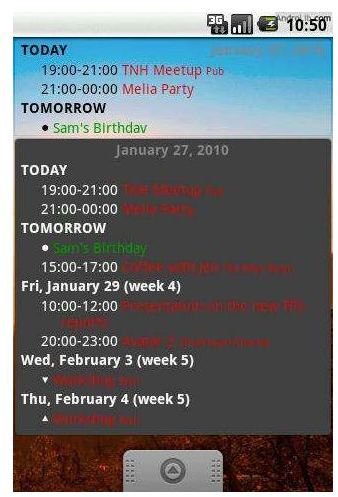 Another calendar widget for Android phones is CalWidget. It updates information automatically every hour, and it displays events up to a month in advance. You can select which calendar the widget will display information from, and you can set different settings for each widget.
More Apps
As you can see there are some great calendar widgets available for your Android smartphone. You might also be interested in reading about some of the best Android calendar apps available in the Android Market as they offer more functionality and depth.
References