The Best Spy Camera App for Android Devices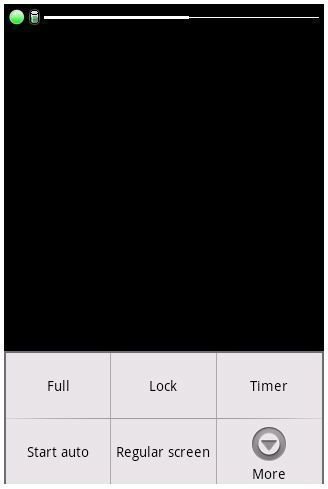 A Spy Cam App for Your Android Device
Installing a hidden spy camera is very important for working parents who want to keep an eye on nannies and house helpers. Spy cams are also installed to spy on intruders and thieves for later identification. However, people find it extremely difficult to find a spy cam that can be hidden from peering eyes. Of course, there are pen spy cams that can be completely hidden from thieves and intruders, but you will have to shell out some bucks to buy them.
How about turning your Android device into a spy cam? Sounds interesting? All you have to do is install a spy cam application on your Android device and use it to spy on someone suspicious. The best spy camera app for Android is one that takes images or records video silently, with a black home screen and without any shutter sounds and flash. There are plenty of paid and free spy cam apps that sport such features. Here's a rundown of the best spy camera software for Android cell phones:
Spy Camera
With this app installed, users can record videos and capture images silently without the fear of shutter sounds and flashes. When the Android device takes a picture, the home-screen is blank and does not show any preview. No one will know when an image has been captured. You can also set your device to continuous shoot mode, without flash and shutter sounds. The app also has a timer mode that lets you set the time to record videos or snap pictures.
Spy Camera is available in two versions: Lite (free) and Paid. If you don't want hi-resolution images or higher video time limits, then install the Lite version, which has some excellent features to turn your Android device into a hidden spy camera.
Spy Camera Lite Download Page (QR Code)
Call Cam Spy Lite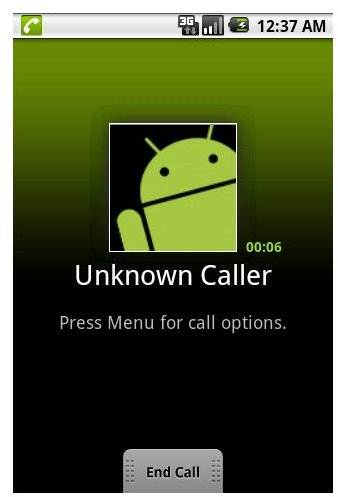 This app is quite unique compared to other camera spy applications available at the app market. Once the application is launched, it fakes an incoming call ringtone, making spying quite easy. You can pretend you are receiving the fake call and quickly hit the "End Call" icon to capture an image silently. Just like any other spy cam app, there isn't any shutter sound or flash, just a slight vibration to notify you the picture was taken. The captured image is automatically saved in your SD card.
Cal Cam Spy Lite is the best spy camera app for Android devices. There's also a pro version which enables automatic multi-shooting and live previews. While capturing images, the home screen is completely blank, and does not let anybody know at the other end that you're capturing an image.
Ultimate Spy Camera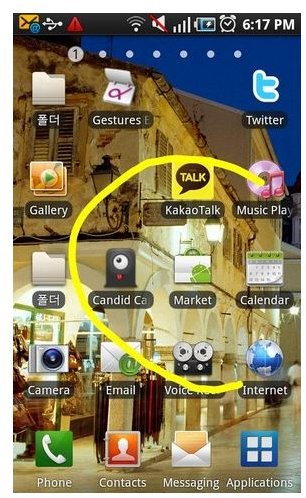 You may want to find out whether your boyfriend/girlfriend is cheating on you and to catch him/her red-handed in a busy theater or restaurant. In such situations arming your Android device with the Ultimate Spy Cam application is the best way to keep a watch on your loved one. Touted as the first Candid camera app for Android, the application is easy-to use and quite effective for those who want to spy on someone in the streets.
To use this app, all you have to do is launch Ultimate Spy Cam and draw a c shape on the Android touchscreen to activate the silent cam mode. The application will notify that the image is captured with a slight vibration. The spy cam app only takes picture silently but can surely be very handy for those candid moments.
Spy Phone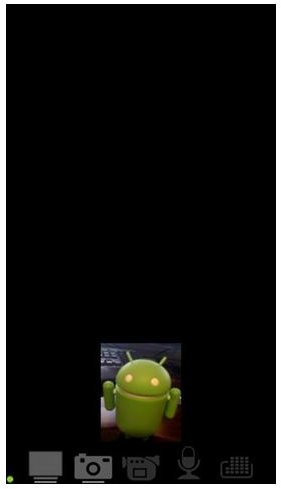 This spy camera application is quite suitable for those who what to secretly record videos or take pictures at offices, or homes to catch thieves and intruders. The application records video in high definition and has a variety of output formats, including a mini-preview of the recorded video. What's more it also records sound silently. Hide the Android device where peering eyes cannot locate it and take pictures or record videos without any flash and shutter sounds. Priced at $2.99, Spy Phone is the best spy camera app for Android right now.