What's the Best Smartphone of 2010?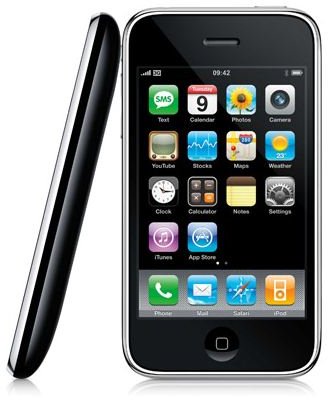 In Search of the Best Smartphone of 2010
There are so many smartphones on the market now, and millions of them have been shifted in 2010. Touchscreens, apps, games and media are essential ingredients for a successful smartphone but what is the best smartphone?
iPhone 4
There's no denying the quality or the popularity of the iPhone 4. It got off to a pretty bumpy start with the whole antenna gate issue but that didn't stop it selling like hot cakes. It offers an improvement over previous iPhone models in various ways, but perhaps most noticeable is the high resolution screen, and the addition of FaceTime for video calls.
Compared to the rest of the market, the stand out features are the fact the iPhone 4 has the most attractive display and that iOS still offers more apps and games than other platforms. In terms of power and functionality there are other smartphones on the market now that offer more than the iPhone can, but it is still a very strong candidate for the best smartphone title.
Android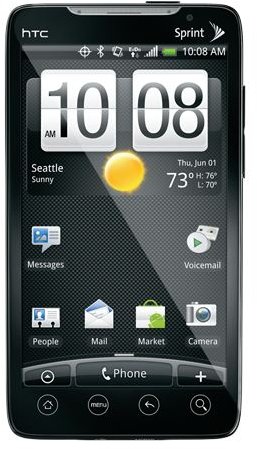 This was a big year for Android. With a major OS update and a slew of excellent phones, the platform managed to claim top spot. Thanks to releases from various manufacturers, but especially HTC, Samsung and Motorola, Android phones became highly desirable.
There are too many great Android phones to mention but some of the biggest releases this year were the HTC Evo 4G, Samsung Galaxy S, Motorola Droid X, Sony Ericsson Xperia X10, and the LG Optimus One. Samsung and LG both managed to pull off the trick of manufacturing individual versions for different carriers of their Galaxy S and Optimus One range, and it's a strategy that seems to be paying off. HTC has continued to release loads of Android handsets at various price points and enjoyed huge success with their HTC Desire early in the year, though they have quickly improved on it with the HTC Evo 4G, HTC Desire HD and the HTC Droid Incredible.
Picking the best smartphone from the available Android range is tricky. Depending on your own priorities it probably comes down to the HTC Evo 4G, Samsung Galaxy S and the Motorola Droid X. They're all fast, powerful and highly desirable.
Windows Phone 7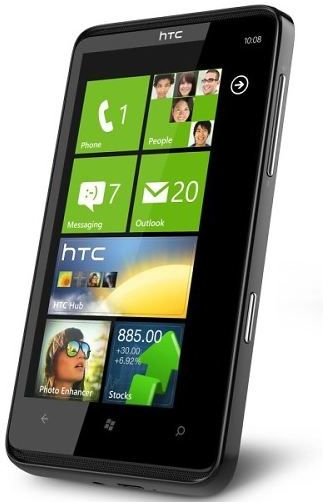 Can Microsoft really force their way back into the smartphone market? They had some success with Windows Mobile in the business market, but it never really had mass market appeal. With Windows Phone 7 they've gone back to the drawing board and designed something that is very accessible, with clever integration of their Zune service for media, and Xbox Live for gaming. WP7 will be a strong contender in the business market too, as Microsoft are best placed to tie in with their widely used Office, Excel and PowerPoint software.
The choice of hardware is limited right now and, because of the restrictions imposed by Microsoft, there isn't a great deal to differentiate handsets. The pick of the bunch, and their strongest entry for the best smartphone tag, is the HTC HD7 but the Samsung Omnia 7 and the Dell Venue Pro are both great smartphones. No doubt there will be more in the New Year, and if the platform matures and more apps and games come out, it could be a real competitor for Android and iOS.
BlackBerry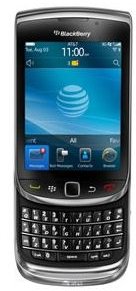 For a long time RIM had the business market sewn up with their BlackBerry range. That combination of QWERTY keyboards for quick and easy typing, and good software and security options aimed at business users, made them the device of choice for most companies. There's no doubt that iPhone and Android devices are starting to tempt the same market and Windows Phone 7 is well placed to challenge as well.
With the BlackBerry Torch and BlackBerry Style it looks like RIM is trying to capture a more mass market appeal (their advertising certainly suggests this, with a strong focus on social networking functionality). The BlackBerry Torch is probably their best smartphone right now, but in terms of raw power it is lagging way behind the iPhone, top Android devices, and even the new Windows Phone 7 handsets hitting the market.
Nokia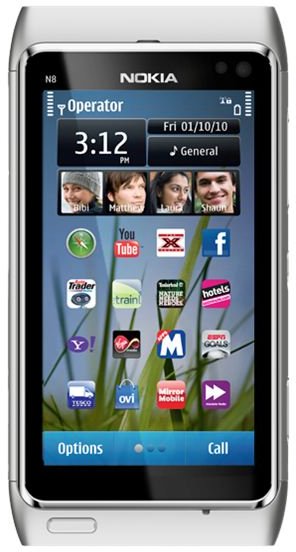 There has been plenty of talk this year about whether Nokia is in trouble. There's no doubt they have lost market share, and when it comes to the emerging smartphone market they are lagging behind. They continue to release a lot of handsets, and their budget range is excellent. They also offer some decent business options, but when it comes to mass market smartphones, the options are thin. However, the Nokia N8 is an impressive piece of hardware.
The Nokia N8 is fast, features a beautiful AMOLED capacitive touchscreen, a 12MP camera and support for HD video. Unfortunately it is let down by the dated operating system, even a new version of Symbian (MeeGo) cannot compete with iOS, Android or WP7.
Nokia certainly won't be giving up the fight and we can expect some new releases in 2011, that will make a play for the best smartphone title.
Others
There are other options out there like Samsung's Bada OS and the Palm Pre 2 but when it comes to the best smartphone it's tough to see past the options we've discussed above. It's always possible something new will hit the market, and since the smartphone market is a growing sector there's plenty of room.
Best Smartphone of 2010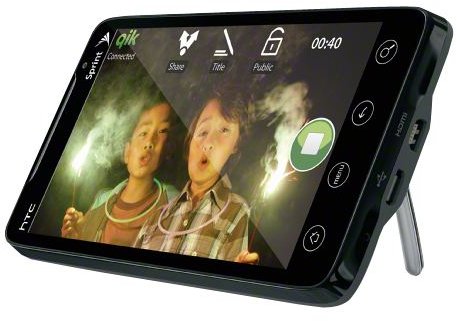 So what is the best smartphone of 2010? It all depends on exactly what you want. Would you prefer a physical keyboard? Is the camera a priority for you? Perhaps you want the biggest screen possible?
For me the best smartphone of 2010 is the HTC Evo 4G with the Motorola Droid X, iPhone 4 and HTC HD7 hot on its heels. Let us know your top pick in the comments.
This post is part of the series: Review of 2010 Smartphone Market
We take a look at the main battles in the smartphone market in 2010, speculate about what the future might hold for mobile phones and then run through the biggest releases of 2010 in search of the best smartphone out there.