Nokia Struggles with Smartphone Strategy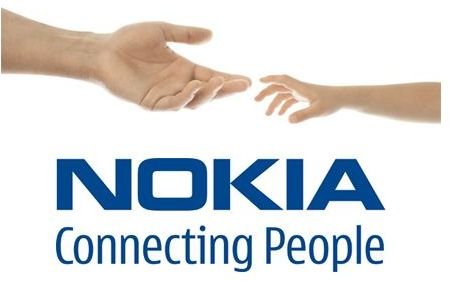 Heads Are Rolling
Over the past week, Nokia, the Finnish mobile telephony leader, has announced two dramatic changes in their leadership. On September 10, the company formalized the appointment of Stephen Elop, former head of Microsoft's Business Division, as the new President and Chief Executive Officer, replacing Olli-Pekka Kallasvuo. A few days later, in perhaps a far more surprising move, Nokia accepted the resignation of the President of their smartphone unit. Anssi Vanjoki, head of the mobile solutions unit at Nokia, announced that he will resign from the company.
"I felt the time has come to seek new opportunities in my life," Vanjoki said in a press release.
Global market share for Nokia has been eroding, and their smartphone strategy has thus far placed them among the also-rans in an industry they helped to establish. Apparently, it was time for heads to roll at Nokia. Thus far the company has eschewed Android, and continues to feed resources into both the aging Symbian OS and their collaboration with Intel, known as the MeeGo OS. Intel appears committed as a partner, and Oracle's legal tactics towards Google's Android operating system have left a slight window of opportunity for Nokia to regain lost ground in the global mobile device market.
Growing Skepticism
Doubts exist about Nokia's smartphone strategy from all quarters, and recent moves show quite clearly they exist within Nokia's Board of Directors. Such doubts are also shared by many outsiders.
Members of the financial media are skeptical about Nokia's snub of Google's Android. In an August Fortune article, JP Mangalindan suggests they would be wise to follow the example of Motorola, and outsource their software to Google to just focus on the hardware business. It's hard to fault Nokia for wishing to maintain control of the development of both hardware and software for their devices. Apple and Research in Motion have each proven the profit potential contained within a vertically-integrated mobile strategy.

Apple and Google both have implemented strategies that successfully cater to their developers. Their developer community is a critical component of Nokia's future smartphone success or failure. The current state of affairs should be another cause for concern within the company ranks. Members of their developer community have begun to express open doubts about Nokia's smartphone strategy, about the OVI Store, and about the dual-development track which has previous-generation Symbian OS and next-generation MeeGo OS simultaneously coexisting, without a clear roadmap for their merger or Symbian's end-of-life.
Developer Harry Fairhead summarized the situation facing Nokia developers recently, in an early-August article:
Nokia is succeeding in confusing rather than encouraging developers. It has said that it will continue using Symbian for its lower end handsets but handsets after the N8 will run MeeGo, an operating system that is in development.
So what do you do develop for - Symbian or MeeGo?
Does Nokia really expect us to develop for both?
The hacker community can often provide another legitimate early insight into perceptions of a platform. It may be worth paying attention to the growing interest around the NITDroid project, whose developers are creating a compatible version of the Android operating system suitable for Nokia's internet tablets.
Declining Market Share
According to research firm Gartner, in an August report on global device sales:
"In the second quarter of 2010 […] good quality, well-priced products were not enough to maintain Nokia's leadership in the high-end sector. This caused Nokia to lose 2.6 percentage points year-on-year. Nokia's senior executives need to do more to attract developers and other ecosystem members by revising its platform strategy and improving its communications."
Canalys analyst Horace Dediue strengthened this notion with a blog comment stating that Android is growing at the expense of dumb phones, or largely Nokia's customer base.
As I discussed in an earlier article on BrightHub, it is clear that Android is growing largely at the expense of Nokia. Gartner's August numbers indicate Nokia's Symbian OS is down from 51 to 41 percent of overall worldwide smartphone sales, while Android gained more than 15 percent in the same timeframe. Where else but Nokia's base could Android be carving off market share?
Enter MeeGo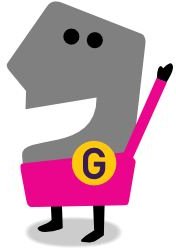 MeeGo was announced at the beginning of 2010, when Nokia and Intel agreed to merge their respective Maemo and Moblin Linux-based operating systems into a single codebase. It took until June for version 1.0 of the MeeGo OS to be formally released. To date, MeeGo has only appeared on a limited number of devices, but users should expect to see more Nokia devices running MeeGo in the very near future. Nokia recently announced plans to drop Symbian from its high-end smartphone ranges and replace it with MeeGo.
Nokia also announced a "major milestone device," anticipated later this year, showcasing MeeGo. This device is expected to usher in a future portfolio of MeeGo-powered smartphones. Engadget recently posted a wide-ranging discussion with company VP Niklas Savander. The early-August interview offers a number of insights into Nokia's plans for MeeGo.
Recent changes at the top of Nokia could dramatically alter the future of MeeGo, but such a shift is unlikely to take place rapidly. The company has invested a great deal into MeeGo, and their relationship with Intel is now more strategic than ever. At this stage, it seems far more likely the end of Symbian will be hastened, rather than any radical divergence from the MeeGo path.
Nokia + Android
There is a clear financial reward for a successful vertically-integrated strategy, but behind Nokia's choice to spurn Android are two other core beliefs. The first is perhaps drawn from the hubris of being a market leader. Having grown to over 40 percent of a market they helped create, people within the company fundamentally believe in their ability to deliver a more capable and efficient solution than their rivals. Their history backs this, but despite greater visibility in the mobile device landscape than perhaps any organization in the world, they still managed to miscue their rollout of next-generation smartphones and cede early share to rivals.
"Nokia has no plans to use Android on its smartphones. End of story." - VP Niklas Savander
Nokia has also publicly stated that they are not prepared to hand over their destiny to a third-party, in the case of Android that's Google. If you read between the lines, there seems to be an element of fear involved. You might find some elements of the same fear driving Apple's decisions since the lean Sculley years. The executives at Nokia are circumspect of Google, and perhaps for good reason. Some of this argument is meaningless, because any widely adopted open source software platform is going to be more multi-party than third-party by nature.
Motorola ceased developing their own Linux-based smartphone OS in favor of Android. Clearly the strategy has worked for them. Moto's second quarter sales of $5.4 billion beat estimates, due largely to the success of the Droid and Droid X phones. Nokia's core strength has always been hardware design. If they were to focus on that, using Android as operating system, they could continue to deliver stunning physical devices to market potentially both cheaper and faster than their competition.
The Ovi Store, MeeGo and Symbian are all less capable than rivals Android and iOS. Both platforms have had years to mature. Nokia runs the risk of staking the future of the company on a vertically-integrated strategy around MeeGo. The recent changes within the executive ranks suggest that patience within the Board of Directors is wearing thin. The rollout of MeeGo capable devices over the next 12 months will offer us a lot of insight into the future of Nokia.