Is Windows Phone 7 the Future?
Windows Phone 7
Microsoft announced the Windows Phone 7 platform during the Mobile World Congress 2010. Microsoft has completely redone this entire OS. It's a refreshing change from the previous versions of Windows Mobile and it signals a desire to claw back some market share in the mobile sector which is being rapidly snapped up by Google and Apple.
Hardware
Let's talk about the hardware first. The hardware of Windows Phone 7 is going to be as per Microsoft's strict specifications. A minimum of 3.7 inch 4 point capacitive multi touch display, 5 megapixel camera , 1 GHz processor, dedicated graphics, built in memory and three hardware buttons – the back, the start and the search. The official partners who will make the handsets according these specifications are HTC, Samsung, LG, Dell and Asus.
Software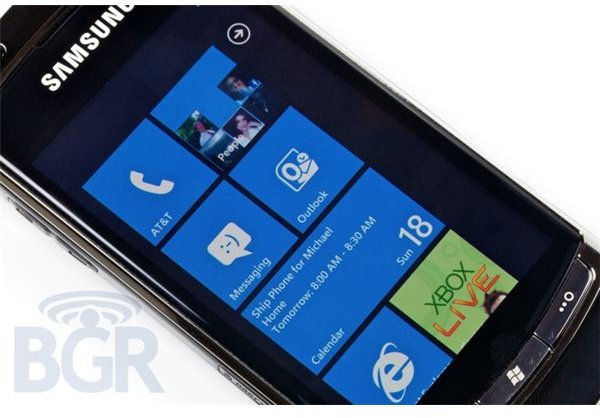 Windows Phone 7's software is certainly distinctive. Its minimalistic interface stands apart from anything in the market. Taking a lot of cues from Zune HD, Windows Phone 7 is heavy on the visuals with bright colors and fonts. The start screen consists of live tiles, which are actually widgets to apps, hubs and contacts. This simple looking UI provides one touch easy access to all the vital information. Windows Phone 7 provides a clean and fluid navigation. Its onscreen keyboard is usable with quick auto prediction meant for one handed typing.
Services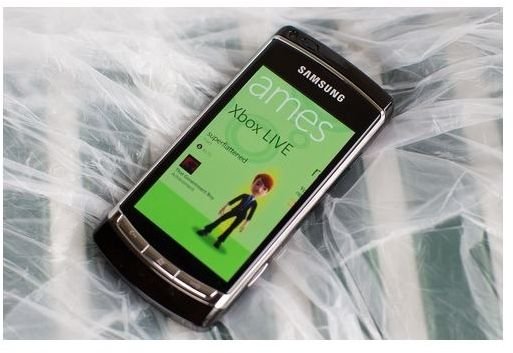 Windows Phone 7 offers a variety of differentiated services like the Xbox Live integration and a unique set of online services. Its hubs are a great attempt to bring together related content in one place. Overall, there are six hubs – Music & Video, Pictures, Games, People, Office and Marketplace. Like other smartphones, the users will be able to merge contacts from different email accounts and social networking sites. Another important app is the mobile version of the Microsoft Office. This app works pretty well as you will be able to create, edit and view Word and Excel documents on the Windows Phone 7 platform. This OS will also offer the Office's most successful app, OneNote, to its users.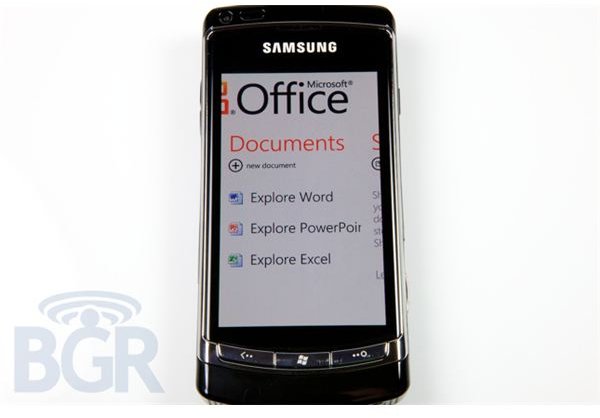 Market
The Marketplace hub is a single market for everything you buy on Windows Phone 7. You can buy and download apps, music and games on this big hub. If you are a music lover, the clean and functional Zune app on WP7 is going to enthrall you. Fortunately, Microsoft will also provide a good browsing experience on their improved Windows Phone 7 OS. You will be able to open six windows together and even bookmark sites with the Internet Explorer browser.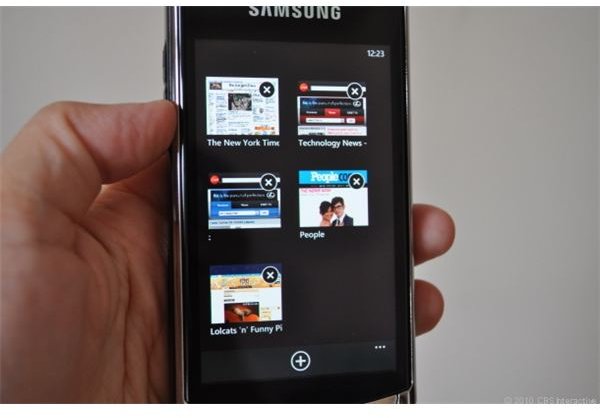 Microsoft is doing lots of good things with the Windows Phone 7 operating system. It's visibly different from its competitor platforms. But on the flipside, Windows Phone 7 OS is littered with tiny defects like the missing copy/paste feature, universal search and lack of third party multitasking. However, it should be clear that Windows Phone 7 OS is still not finished. So we have to wait for it to hit the market this holiday season before we make a final judgement.