HTC Windows Phone 7 Devices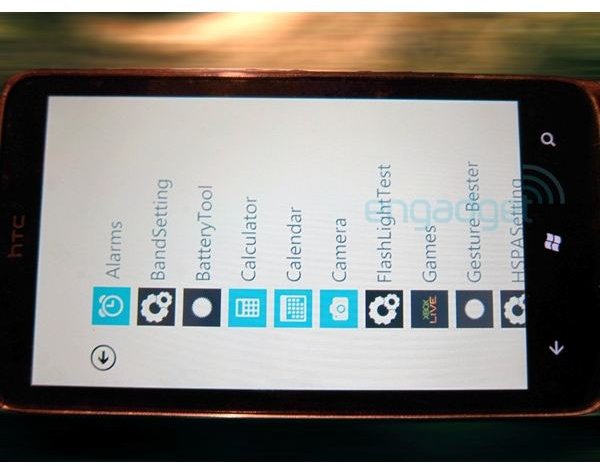 HTC Windows Phone 7
HTC, one of the world's best smartphone manufacturers, has announced that it will release phones based on Windows Phone 7 Operating System by the end of 2010. HTC views Windows Phone 7 OS as a promising new platform and Microsoft as its strategic partner. HTC Windows Phone 7 devices will come in three forms- one is going to be a touchscreen, second a touchscreen plus a QWERTY keyboard and there is no information available about the third form but there are certainly going to be three forms in total. Microsoft has been very strict and specific about the hardware of the WP7 devices, which explains the delay in the arrival of the first Windows Phone 7 device.
Windows Phone 7 OS Powered Handsets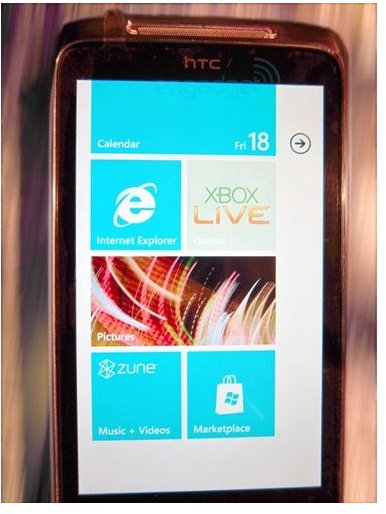 With the forthcoming Windows Phone 7 OS, Microsoft is looking make a comeback in the mobile phone industry. And, HTC has plans to push out the HTC Spark for this new mobile OS. From what has been gathered from the information available about this HTC Windows Phone 7 device, it will apparently feature a 1.2 GHz processor, a 480 x 800 resolution screen along with GPRS. It seems to be a world phone offering both CDMA and GSM support.
HTC Schubert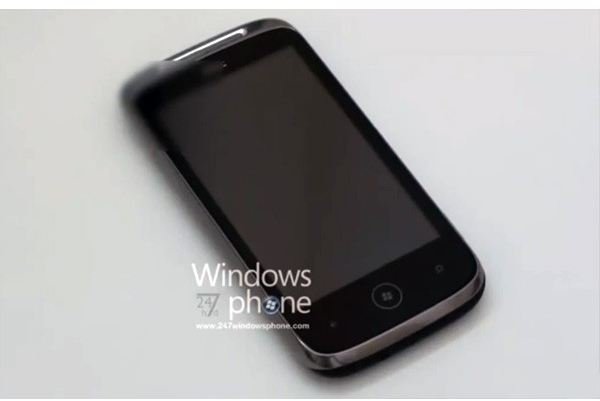 The other HTC device rumored to run WP7 OS is the HTC Schubert. This phone is going to have an aluminum unibody design, dual LED flash and will support a fast Snapdragon processor on board. It is assumed that this attractive device will come with a 4-inch display and support a high resolution camera.
HTC Vision and HTC Gold
HTC also plans to unveil two devices powered with Windows Phone 7 OS in UK by the end of this year. Code named HTC Vision and HTC Gold, these phones are expected to support WP7 OS, large WVGA touchscreen, 1 GHz processor and 5-megapixel or higher camera. HTC Gold is expected to hit the markets in November, 2010.
More Possible HTC Windows Phone 7 Devices
New names of the devices equipped with WP7 have been recently leaked online. These four HTC Windows Phone 7 handsets are HTC PC 40100, HTC PD 26100, HTC PD 67100 and HTC PC 40200. By the Bluetooth profiles of these mobile phones it has been confirmed that these models will feature the Windows Phone 7 OS. As usual, nothing more is known about these handsets.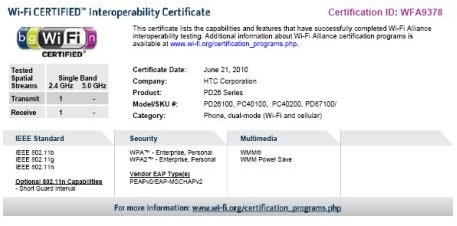 WP7 and HTC in China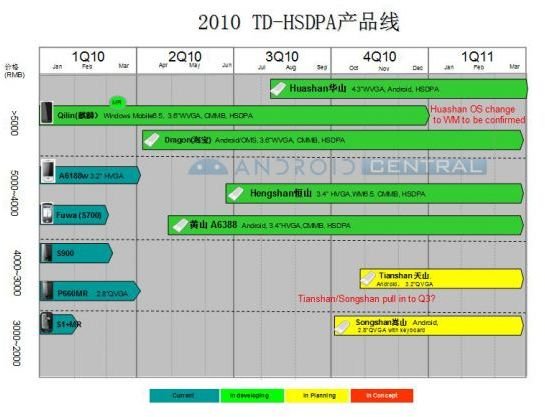 HTC Huashang and HTC Henshang are also likely to be Windows Phone 7 devices. The roadmap of China first revealed these handsets early this year. The Huashang will have 4.3 inch, 480 x 800 display and the Henshang will sport a more typical 3.4 inch, 320 x 480 screen. These phones were actually intended for Windows Mobile 6.5 platform but will now support WP7.
Anyway, whether or not it's these phones or any other phone, we will definitely see at least one HTC Windows Phone 7 by the end of this year.