Benefits Of Using Dual SIM Phones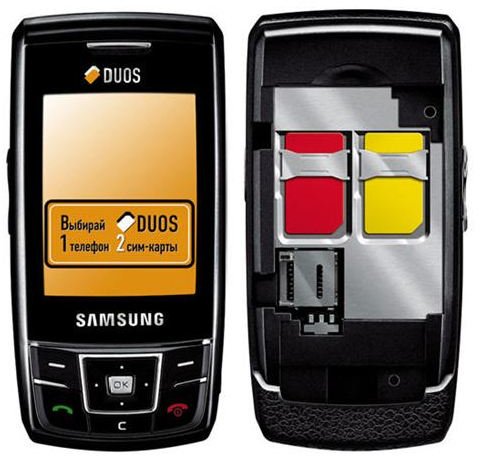 What Is a Dual SIM Phone?
An essential commodity for career oriented individuals is a decent mobile phone. They're also great for boosting your social life. Well there's no need for two separate mobile phones anymore because they're now available with Dual SIM options. This innovative new
modification to the existing design of a mobile phone is a clever step by the telecommunication industry. For those of you who are unfamiliar with the general concept of a SIM card, these tiny chips are conveniently slid into a pocket situated at the back of your mobile phone and are programmed to receive and transmit signals from specific network's cellular towers. They give your phone a unique number and deal with incoming and outgoing phone calls and text messages.
Each SIM card is allotted to a specific service provider or network, therefore the probability of your phone's compatibility with dual SIM technology comes down a notch but there are several cases where dual slots are provided for this specific purpose assuming that your phone is unlocked. A locked phone is intended to pick up signals from a single network provider therefore such technology will probably not work in such phones unless the option is made available by the wireless provider.
Image Credit: www.comm-co.com
Pros and Cons of Dual SIM Phones
If you do not possess a phone created for this kind of technology there is no need to despair because there are several adapters now available on the market which can easily transform your phone into a dual SIM handset. Apart from the above proposed solution, full functioning dual SIM mobile phones are also available at your disposal featuring a convenient mode of usage where both SIMs can be active at the same time. Now you can separate business calls from personal calls without having to carry around two mobile phones.
Living in a time oriented generation, clutter is one obstacle that will always stand in the way of success and handling two mobile phones can be a hassle and a potential disaster. A dual SIM operating phone can relieve you of this hassle because now both your personal and business SIMs can harmoniously rest in the same phone and can receive calls at the same time. With its cost effective nature a dual SIM mobile phone allows you to utilize new promotions from two different networks. Privacy is one part of your life that you cherish above all others, now with these revolutionary new dual SIM devices you can simply keep one number private and leave the other for all the pestering unwanted calls.
Though possessing a dual SIM phone can be a blessing, there are certain downsides such as a bulkier design and an almost instantaneous depletion of the mobile battery. With the array of mobile accessories now available at your disposal charging can never be an issue for those always on the go. You can simply recharge your battery in your car or at almost any location.
Several superlative companies such as Samsung, Sony Ericsson, CETC, Intex, Motorola, Reliance, Micromax and Tata have had hands on experience with dual SIM technology and are providing the market with chicly designed mobile phones that possess all the necessary features of a regular mobile phone. So if you're sick of having two phones maybe it's time to check out dual SIM phones.