Apple iPhone OS 3.0 - Preview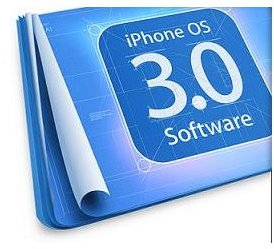 Apple iPhone OS 3.0 - Preview
**
The iPhone OS 3.0 was a much needed release which has brought many new features to the iPhone 3G.
Here's an overview of some of those features:
1. Copy - Paste Text
Finally, after 2 years since the iPhone was first launched, iPhone users get the Copy - Paste feature. You can now copy paste text by just double tapping on the required text and selecting the option from the dialog that pops up. It works across all applications. You can also copy paste images in a similar fashion.
2. Universal Spotlight
The improved Spotlight in iPhone OS 3.0 can search the whole data in your device where ever it is. Application developers can also support Spotlight in their application code to get all their data indexed by Spotlight. You can also search Mail and Calendar.
3. MMS (Multimedia Messaging Service)
The absence of MMS was the bane of the iPhone and subsequently the iPhone 3G. Apple finally brings MMS to the iPhone OS 3.0.
4. Bluetooth A2DP Profile
With iPhone OS 3.0, you can wirelessly listen to your music over a Bluetooth headset using the A2DP profile.
5. Shake to Shuffle:
Shake to Shuffle is a very popular feature in music oriented phones. It allows you to change your tracks by shaking your phone.
6. Safari Improvements:
Safari now supports auto login and can remember your login credentials so you don't need to log in every time. It also has an anti-phishing filter built in.
7. Improved Parental Controls:
Parental controls are now supported in movies and applications too, as well as websites. Each application can have a different parental control setting.
In addition to these features, there are many other smaller additions - landscape keyboard can now be used in other applications, you can subscribe to the Google and Yahoo calendars on your iPhone, as well as the original ICS calendars. You can also tether your iPhone to any laptop to use its 3G connection to access the internet on the laptop, without the use of any 3rd party applications.
Apart from these OS changes, Apple also promises more power to the developers in the iPhone 3.0 SDK.
Some of the additions include - push notifications, in app purchases (micro payment mode, subscription model), peer to peer connectivity using Bluetooth or Wi-Fi which makes direct multiplayer gaming easier. You can also embed maps into your applications using the new Map Kit framework.
Check out the Complete Guide to Jailbreaking your iPhone.