The Truth About Pomegranate Phones: Are They Real or Fake?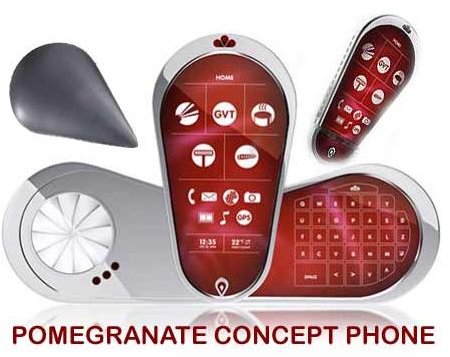 Pomegranate Phone
The Pomegranate Phone pushes fanciful thinking to its limit, unlike few recent products have. The technologies it offers are remarkable, perhaps out of a science fiction novel or "The Hitchhikers Guide to the Galaxy." It's a phone capable of translating whatever you might say into any universal language. The Pomegranate also incorporates a mini-projector to deliver presentations or movies, and it serves effectively as a musical instrument such as the harmonica, along with other unique features.
The Pomegranate is actually an innovative online ad campaign.
To the unsuspecting viewer, the underlying intention to promote Nova Scotia is well-disguised. You may begin to detect that something is seriously fishy from the 'Explore' tab on the Pomegranate's website. A list of features that includes both Coffee Brewer and Shaver seems far too fanciful. The Pomegranate stretches credibility when it purports that a smartphone can both brew a cup of fresh coffee and trim two day old stubble. It's easy to believe that both features may be looming in the near future.
Click the 'Release date' tab on the right-hand side, or select the 'I've seen enough' option, and a window will pop up, displaying the true intention of the website. The Pomegranate ads simply promote Nova Scotia. This ad campaign should be considered effective, because it delivered exactly what it was designed to do — attract web traffic to the site and generate tourism interest towards Nova Scotia. The Government of Nova Scotia succeeded in presenting Nova Scotia as an attractive location to set-up a business enterprise, visit for a vacation or even settle down for life.
So Is It Real or Fake?
Some may believe that The Pomegranate Phone advertisement tries to mislead you. Even more serious individuals might believe they are the source of mocking humor. The bogus product and the comically shot videos (courtesy of Journeyman Films) are really nothing more than a light-hearted, and some might say desperate, attempt to introduce Nova Scotia's "Come To Life" tourism campaign.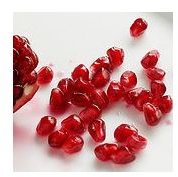 The campaign was designed by Communications Nova Scotia, the place-branding program of the Government of Nova Scotia. They claim to have spent $300,000 on this rather absurd ad campaign for a fake product. However, they also claim that product website received more than 3 million visits from 195 countries or territories, since it was launched on September 30, 2008. The Government of Nova Scotia considers the ad campaign a success, according to an article in the Los Angeles Times.
The Pomegranate Phone campaign has delivered exactly what it was designed to do, which is bring attention to Nova Scotia. If that leaves a few people laughing at the ridiculousness of the concept, it has achieved far more than the large majority of ad campaigns.