The Threat of Silent Camera Apps & What You Can Do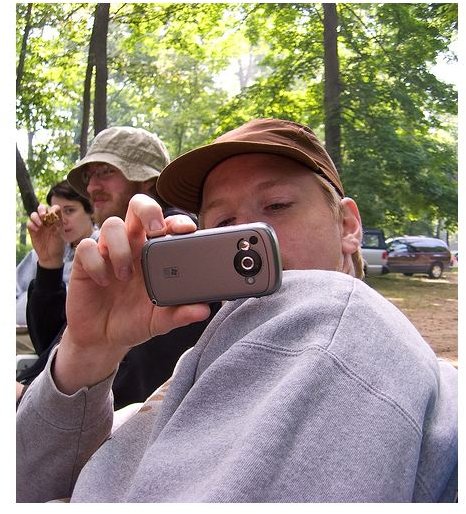 A parent's greatest concern is for the safety and well being of their children. In this digital day and age ensuring safety may be a harder task than one would like to admit. Nearly everyone carries a cell phone equipped with cameras and live streaming features. Even monitoring software for cell phone cannot protect against everything. What are some of the current potential threats facing children and how can parents control them?
Illicit Photos
Smartphone technology allows sick individuals and sometimes simply immature teenagers to harass your child or teen by taking inappropriate photos of them without their noticing. Because holding a camera in your hand is so common, hardly anyone thinks twice that the stranger in front of them is actually snapping pictures of them, especially if there is no shutter sound while pictures are being snapped. As a parent, you should be aware that this is a very high possibility and be vigilant for such individuals.
The built in cameras in most smartphones cannot have their volumes muted or adjusted. This is a very basic safety measure that alerts individuals to when a picture is being taken. But that isn't the case with all phones. Some Samsung smartphones do come without mute or volume adjustment options. This also depends on the manufacturers and in which country the cellphone is available. But whether your phone has this option available or not, there are apps easily available online which will silent your camera.
South Korea's Initiative
In response to the high number of emerging voyeuristic and stalking incidents in relation to silent camera apps, the KCC (Korean Communications Commission) recently released a statement about its attempt to protect privacy by eliminating silent camera apps. They plan on negotiating with phone manufacturers to alter hardware in the phones which will reject silent camera apps. Talks are already on the way with companies like Google, Samsung, LG and Apple regarding the technical possibility of disabling such apps directly from the device.
South Korean has a population of 50 million, about half of them being smartphone users. This is a bold and difficult task that South Korea is setting itself up to do. It is encouraging to see the work one country is willing to do to protect their citizens. If a country as large as S. Korea can do it, there's no reason why the U.S. cannot make the attempt to protect the privacy of Americans and their children.
What can Parents Do?
Various cell phone monitoring apps and spy apps for Androids and iPhones are available which allow users to discreetly record, photograph, store, capture, and monitor other people's personal information. Needless to say, intruding into someone else's privacy is an unethical and immoral act. Unfortunately, legal action against this sort of behavior is yet to be seen. But regulations in Japan (camera sounds are mandatory) and Korea's endeavors might be paving the way for similar rulings in the U.S. But until they do, the best way to protect yourself and your loved ones from harm is to be on the lookout for shady apps and shady people alike.
Editor's Note: Natalia David, an author, significantly contributes towards Android Spy Software, writing about cell phone and PC security software and spy software for blackberry. If you want to know more about Natalia you can follow her on twitter @NataliaDavid4.
References