Sprint's Big Gamble - Will It Pay Off or Kill Off Sprint?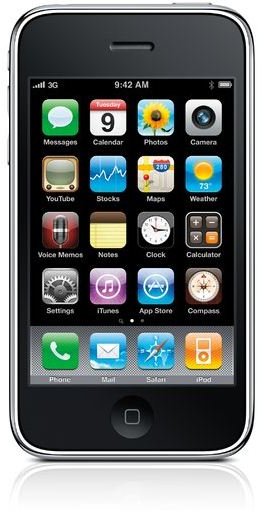 The iPhone Finally Arrives
For the longest time, Sprint, the third largest telecommunications carrier in the U.S. had been losing customers at an alarming rate. Many people felt that Sprint had horrid customer service and made sure to post on the Internet, thus spreading the word that Sprint was responsible for many unhappy consumers. Their phones were also technologically behind compared to competitors, no doubt due to the fact that most newer CDMA phones were landing on Verizon's network. When the iPhone appeared on AT&T's network, Sprint really didn't have anything to compete against it, just like the other carriers.
T-Mobile later embraced Android and Verizon took it and really launched a whole new level of marketing with it under the Droid brand. And Sprint? Boarded slightly late onto the Android bandwagon, but they've been trying to get better.
Sprint has made sweeping changes to its customer service support, launching better phone customer service, as well as online customer service that many people will vouch for. They released a cheap employee referal program, SERO, to try to recoup their losses. Ultimately, they were still bleeding customers but it was fewer than before. They tried their hand at releasing innovative smartphones such as the Kyocera Echo. But ultimately, they were still losing post paid customers, and Sprint must have wondered, what else did they need?
On October 4th, Dan Hesse, the CEO of Sprint, revealed what he felt was needed to stop the customer hemorrhage, he announced that they would be offering the iPhone, but at what cost?
Apple Would Like… 20 Billion Dollars!
Apple's deal with AT&T was and is still a mystery, but with Dan's announcement, a little light was shed on the deal. The iPhone must be purchased from Apple, in bulk, not on a commission basis per each unit sold, which is a huge risk. If customers don't buy the iPhones, they're left in Sprint's inventory. The cost of these iPhones? Twenty billion dollars over the course of 4 years is what the rumored cost of the iPhones will be. Sprint's inventory now has around 30.5 million, if not more, iPhones headed their way.
As of Q2, 2011, Sprint served 52 million customers, of which 32.9 million were post paid customers. The iPhone is most likely targeted towards the post paid customers, which means there are only slightly more customers than there are iPhones that were bought. This seems like the right choice, considering smartphone usage is rising significantly in the U.S. and it seems Apple's popularity doesn't show any sign of slowing down.
The Gamble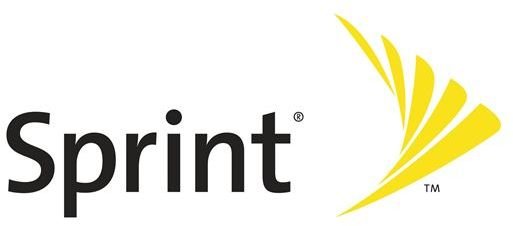 Sprint's in a tough position as they've spread too thin. The acquisition of NexTel was considered one of the worst acquisitions ever and now, with Verizon pushing 4G LTE, Sprint is left spinning as to which direction they want to take. They struck a deal with ClearWire so that their 4G network could utilize WiMax, but along with the announcement of the iPhone, Dan Hesse has also stated that the company will need more investment so that they can pursue a 4G LTE network. After investing so much into WiMax, they're now asking for money to go for LTE. They lost a huge amount of investor confidence with their vague reasonings as to what exactly the future of Sprint held.
With the lack of investor confidence, the release of the iPhone becomes an even bigger gamble, mainly due to the cost. Sprint will not generate a profit on the iPhone until at least 2014, and that's only if customers join Sprint for the iPhone. Verizon's delve into the iPhone space didn't exactly meet expectations for stealing customers away from AT&T, though existing customers definitely were interested. This leads to the question of whether or not people are willing to break out of their contracts to join another carrier for the iPhone. It also doesn't help that the iPhone 4S is not going to be exclusive to Sprint, but rather available to AT&T, and Verizon as well, which spreads out the competition.
So the question becomes, who exactly is the Sprint iPhone targeting? Sprint's big gamble is gaining new customers, but it seems even Verizon's iPhone was unable to pull customers away from AT&T. With the acquisition news, T-Mobile customers are swaying and they could be the prime target for Sprint, but is the iPhone enough? Many T-Mobile customers may assume that with the AT&T buyout that they will have access to the iPhone soon anyway. So once again, the question becomes, who is Sprint targeting? If it's their own current customers, their net customers will remain unchanged, if it's from competitors, there's no uniqueness to Sprint that draws them in.
Sprint is taking a huge gamble, taking on both the 4G LTE network expansion and spending so much money on the iPhone. Dan Hesse could be making a bold move, believing that Sprint has to survive if there are only three main telecommunications carriers after the buyout of T-Mobile, maybe he believes that the U.S. government will not allow an alternative – one of the last few remaining alternatives to fail. This gamble is one that could make or break the 3rd largest national telecommunications carrier and shake the industry by causing a competitor to flat out fail or make history by being a telecommunications carrier bailed out by the government.
References