AT&T Merger is Lose, Lose for T-Mobile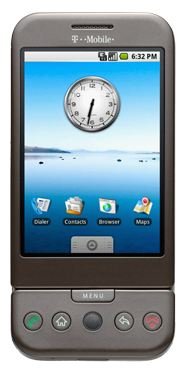 The Uphill Struggle
T-Mobile USA is the 4th largest national carrier in the U.S., coming in behind Verizon, AT&T, and Sprint. It's been quite a journey for T-Mobile, in fact, it's been quite an uphill battle for the small carrier. At one point T-Mobile was VoiceStream, a grouping of regional carriers, merged into one national carrier. It was then bought by Deutsche Telekom and the name T-Mobile finally stuck. This little carrier, in a world of giant telecommunications carriers, was the cheap alternative for many, and to this day, many consumers feel T-Mobile has a small national footprint.
Funnily enough the GSM network of T-Mobile easily matches the CDMA network that Verizon has, as well as the GSM network that AT&T has. The problem has always been with the marketing, T-Mobile has never been able to market the fact that their network was just as robust as their competitors. Many people have either forgotten or never knew that T-Mobile was the launching pad for Android OS. The T-Mobile G1 was the original Android OS smartphone, but they never capitalized. Instead, Verizon launched the Droid series with amazing marketing, and most people have aligned Android with Verizon. For the longest time, T-Mobile has been considered the little engine that could, if it could just try a little harder. With a horrible marketing team that could never figure out how to truly market T-Mobile, the company definitely had an even harder uphill struggle to undertake.
The Buyout Punch
The acquisition announcment was quite the gut punch to the majority of T-Mobile employees. Retail, corporate and engineering teams alike had no idea about the acquisition and when the news broke out, on a weekend no less, it was a bolt from the blue that sent employees reeling. There was no email from the CEO notifying employees beforehand, in fact, some employees learned the following Monday from co-workers, or they happened to see it on the news. Quite the slap in the face for some of the more loyal employees.
In hindsight, people might be able to see T-Mobile's slow progress towards being sold. It seems the signs began when Deutsche Telekom decided to pull out of the New York Stock Exchange, which no one really looked into. There wasn't a clear cut sign as to why they pulled out at the time, but soon thereafter the CEO decided to resign, after which Phillip Humm was to take Robert Dotson's place. Most consumers and employees didn't think about the fact that Phillip Humm had just been involved with the T-Mobile UK and Orange UK merger. It is a possibility that Deutsche Telekom had this merger ready long before this gut punch to employees and consumers alike.
If the Deal Falls Through
The Department of Justice launched a gut punch of their own, deciding to sue against the AT&T and T-Mobile merger. This is quite an interesting move, considering how powerful AT&T is at lobbying, and the fact that the NBC and Comcast deal was allowed. AT&T supposedly has a 6 billion dollar repayment plan if the deal does not work out, with $3 billion in cash and the remaining $3 billion in spectrum. This sounds like good news for T-Mobile and most might think that if the deal fails, T-Mobile will successfully relaunch.
However, the $3 billion in cash will be needed just to rebuild the base of the company. Employees have left en masse, some in disgust at T-Mobile's tactics, others wanting a stable job. Key employees who manage the applications, the security and the engineering in place have left with middle managers scrambling to try to find replacements. To make matters worse, if T-Mobile recieves the $6 billion, Deutsche Telekom will most likely take the assets to use in their own endeavors, not waste in a company they want to get rid of.
If T-Mobile tried to spin off into their own public company, they wouldn't have the cash on hand to launch. Trying to gain investors will be tough, as T-Mobile has never built a reputation as a strong company. This is due to the horrid marketing team that was mentioned prior. Customer confidence has also gone down, due to the fact that not only did AT&T label T-Mobile as a non-competitor, but during the hearings, T-Mobile itself admitted that it cannot survive the 4G LTE revolution. Quite ironic, considering how hard the company tried to push their HSPA+ network as 4G.
In addition, there have been some interesting rumors that if the cost of meeting regulations is too high, AT&T may be able to get out of the deal without having to pay the full $6 billion dollars. If true, this is a huge failure of T-Mobile's legal department, not fully looking into each detail in the contract. Ultimately, if the deal falls through, it looks like a losing situation for T-Mobile.
If the Deal Passes
If the deal passes, there's not much to say about T-Mobile, it will be absorbed and there will be

quite a lot of job losses. Employees will lose their jobs, retail, corporate and engineering. Customers will have to deal with AT&T's low rated customer service and connection problems. Customers will also possibly have to deal with increased rates for their service, included tiered services that AT&T is pushing to implement along with Verizon.
AT&T has stated that jobs will be safe and that rate plans won't change, but previous mergers have shown that it's not entirely true. T-Mobile gave notice to their employees that should they lose their job within one year of the merger, they would recieve a nice severance package. The key idea is that it applies during the one year after the merger occurs. AT&T is still laying off employees who came in through Cingular and they continue to have rolling layoffs. No doubt, timing the layoffs so that the severance packages are no longer applicable.
For the little engine that tried, even if the deal passes, then it's over. T-Mobile will be a distant memory for many people in the U.S.
References