Kids, Step Away from the iPhone! In App Purchases & the Hidden Costs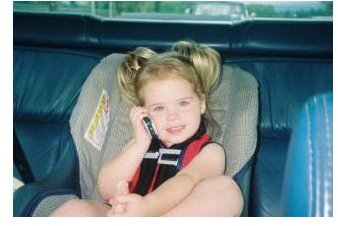 Free Apps Aren't Really Free
Now don't get me wrong, I'm under no illusion that of course developers have to make money and that the apps that are offered as free are somewhat like a free lunch – there's no such thing. As an app lover I'm all too aware of ads appearing in free apps, and of course I'd noticed some of those iPhone in-app purchases that were made available – another innocent way of developers making some cash for those who want to get more out of the game and are willing to pay for the privilege.
But, this last part is the real sticking point: "willing to pay." I somewhat naively thought that a password would be required to authorise any purchase, whether an entire app or an in-app purchase. Alas this was not my experience…
Kids Will Be Kids
Like so many parents I use my phone and tablet to keep my daughter amused – heck I even manage to sneak in the odd educational game to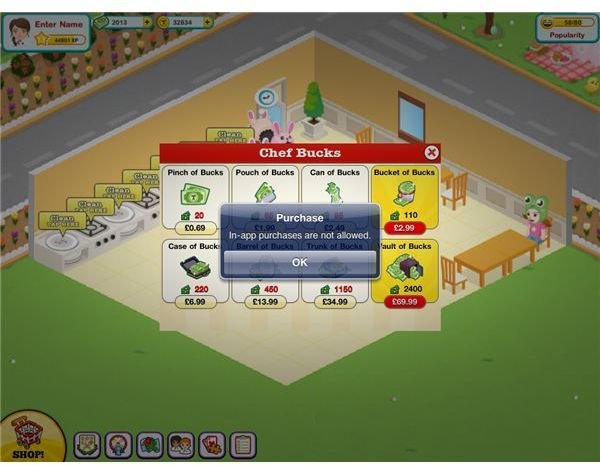 make myself feel better about doing it. One of her favorite games is a restaurant sim-type game that is clearly for kids – the customers and staff are kids dressed as bunnies, chicks and frogs. Like most other games of this type you earn "coins" for your venture by keeping your customers happy, so you can buy more stuff for your restaurant. The problem here is that you also can buy "notes". These notes allow you to buy even more items for your chef, or allow dishes to be cooked more quickly – perfect for an impatient five-year old.
Of course it costs real cash to buy these notes, but how would a child know the difference? Mine didn't. She successfully bought a "vault of bucks" for the bargain price of £69.99 GBP ($112 USD) with just a few taps.
I'm not the only one to endure the white face of realization either. Research has revealed that kids making accidental in-app purchases is absolutely rife, and usually in the same sort of games. Whether it be gems, bones for your pet sim dog, or smurfberries, kids everywhere are making these purchases all too easily.
One parent is so incensed about the ease of in-app purchases on the iPhone – his daughters racked up an impressive $200 bill – that he is taking legal action against Apple. This is a huge problem and one that not only Apple needs to be aware of.
How Did This Happen?
While I was grateful for the prompt and efficient service by both Apple customer services and the app developer, neither of them responded to my query of "shouldn't the app have requested a password?" As clever as all parents think their kids are, there is just no way my little girl could type in her own name, never mind my password. Upon further research it seems that there is a 15 minute window from when you input your password until you are required to input it again. Minutes before handing over my iDevice to my little one I had attempted to download an app and of course entered my password, as it was less than 15 minutes later that the "vault of bucks" in-app purchase was made, no password was required.
Although Apple have recently made changes to the iOS 4.3 so that passwords are requested for all purchases, you would not know that an update to the iOS was even available unless you sync your device with your PC.
Don't Let it Happen to You!
So if I've done my job properly you are now thinking, "OK so how do I turn off in-app purchases, so this won't happen to me!" Well, if you have an iPhone although the facility is hidden away, it is easy to do. Repeat after me:
Settings

General

Restrictions

Enter a PIN you will remember

Allowed Content: In App Purchases – slide to off.
Apple customer services also helpfully advised me that I should make sure I still have the warning message that asks if you are sure that you want to buy an item – not sure a five-year old would pause to read this even if they could.
As much as I love the iOS I am also an Android smartphone user and so it pains me to say that the process for turning off in-app purchases with Android isn't so easy… in that there isn't one. Of course when you download an app from Android Market you are at an advantage over App Store customers in that you get to see the permissions you are being asked to give, so this is a clue to take from the beginning. Unfortunately the 15 minute window you get to claim a refund from the Market only applies to the apps themselves, rather than any in-app purchases – these are refunded only at the discretion of the developer. At this time though, there is no easy way to switch off in-app purchases and it has to be something Google looks into. You might try downloading an app like "App Protector Pro" that can protect individual apps and prevent in-app purchases – it's not ideal, but it might just have to do until Google get their act together.
Developer Vs. Parent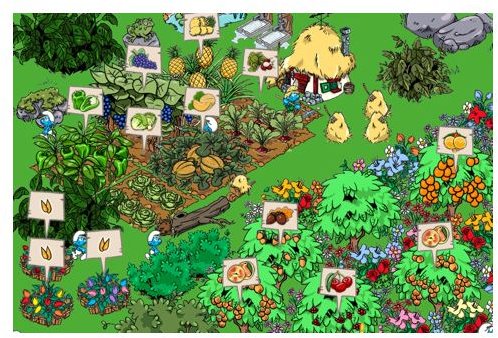 Of course I hold my hands up as being partially responsible for the purchase my daughter made, and an expensive lesson has been learned. I'm comparatively lucky next to the poor parent left with a $1400 bill for smurfberries, however, I'm still not happy with this practice. I'm aware developers need to make money, but providing the option of making such a large purchase within a kid's game is nothing but greedy, and highly unethical. What person in their right mind would ever want to make an in-app purchase of over a hundred dollars? Actually, if the developers were a little less greedy and I'd been taken for 5 or 10 dollars then I would have been annoyed, made sure it didn't happen again, but Apple and the developer would have kept my money.
So the practice is widespread, but this doesn't make it right, and actually I'm pretty appalled that such a practice is OK'd by Apple. We are constantly being told about the rigorous procedure developers have to go through to get their apps in the App Store compared to the relatively open way this happens in Android Market, so how are these unethical practices getting through?
Actually, it is probably costing the developers and Apple more than the money it is making them. Of course I complained (very politely) to Apple customer services and after going back and forth with four different personnel I eventually got my money refunded – how much time is taken by the customer services department dealing with similar complaints? I should say that all personnel were friendly and after investigating my case decided a refund was acceptable – this is against their policy though, so I'd advise taking the above precautions rather than testing the customer service.
Let us know if you've had a similar experience with an iPhone in-app purchase, or any other smartphone for that matter. Are the parents the ones responsible for not keeping a better eye on their children? Or is it really about time that the big guns like Google and Apple got their act together and stop these cash cows from making it into their stores in the first place – or at least provide some genuine parental controls? Tell us what you think by leaving a comment below.
References
Child on cell phone image: rhondawnoble/photobucket
Screenshots by author.
Source: Painful personal experience of the author.