Microsoft Is on the Cusp of Mobile Success with Windows Phone 7 Mango, Argues Christian Cawley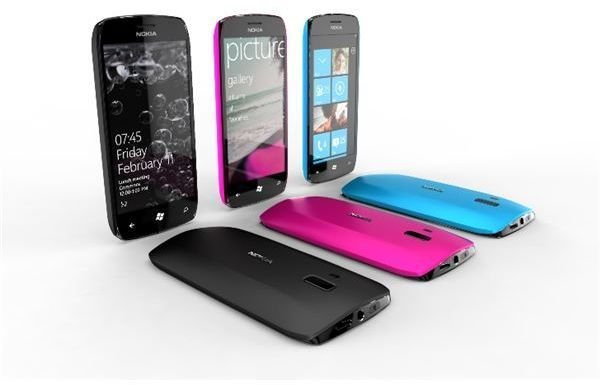 If you think Windows Phone 7 is a failure, you're wrong – Microsoft has in fact launched a platform that can be best described with such terms as "sleeping giant" and "slow burner".
While receiving criticism for releasing the new platform in late 2010 without copy and paste functionality and multi-tasking, looking back, Microsoft seem to have been using the initial launch as a post-beta in preparation for the real meat to be added to the bones in 2011 with the Mango update.
Now, it's easy to say that this was by design and not just serendipity, but given the increasing support the platform is getting from the tech blogs, the partnership with Nokia and the news that Microsoft earns money for each Android phone that is sold, it starts to look as though this sleeping giant isn't just waiting to be woken up, it already pre-programmed the alarm clock!
Nokia and Microsoft, Sitting in a Tree…
Probably the biggest electronics industry news in 2011 was the confirmation that Microsoft and Nokia are engaged in a joint venture, with Windows Phone becoming Nokia's main platform, a move that signals the death-knell of Symbian (and probably MeeGo).
This is more than just a general manufacturing arrangement, however. The two companies will share research and development for the platform, with Nokia presumably aiming to become the primary supplier of Windows Phone devices for the non-enthusiast customers.
Getting a massive name like Nokia onboard is a great move by Microsoft, something that was facilitated by the Nokia CEO Stephen Elop being an ex-Redmond man. More to the point, the combination of the Windows Phone and Nokia brands should enable the platform to leverage the reputation of the Finnish mobile phone manufacturer, at least in territories where they are still popular.
Who's Next Onboard?
So far, HTC, LG, Dell and Samsung have supplied Windows Phone 7 devices to the market – but who will be joining them and Nokia?
Microsoft has been courting Acer and Motorola for several months in order to get them on board with the second wave of Windows Phones, but there is yet to be an official word on who will be joining HTC and Samsung. The second wave of devices will of course feature the Mango version of the operating system, something that will afford the platform a greater functional advantage.
In particular, front-facing cameras are set to be a key addition, something that all of the manufacturers above have experience with. The general feeling is that despite a lack of confirmation at this stage, other major smartphone manufacturing names will be buying into Windows Phone, thereby raising its profile further.
The Patience of Patents
If Windows Phone had failed to get off the ground back in 2010, Microsoft could still have classed itself as an influencer in the mobile phone industry thanks to the recent patent licensing deals that have been agreed with Android device manufacturers such as Motorola and HTC.
These arrangements have left a big hole in the industry, with several big names apparently questioning the continued reliance on Android, a supposedly open source mobile platform that is potentially riddled with even more patent-related lawsuits.
In this event, the best place to play would be in Microsoft's sunny garden of Mangroves and Mangoes…
Growing Your Own Mangoes!
While Microsoft could have learned a thing or two about launching a new mobile platform back in 2010, they probably didn't expect to have so many new options ready in a single update the following year.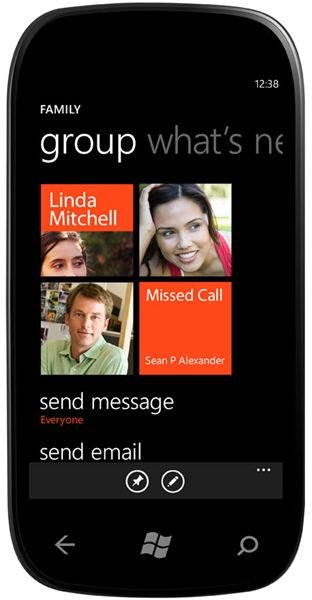 "Windows Phone 7.5" has been suggested by CEO Steve Ballmer as the correct name for the Mango release (a rare misstep these days which recalls the horror of Windows Mobile 6.5), but the truth is neither the official or internal names are enough to cover the sheer volume of enhancements and options that this new release will deliver. From custom ringtones to full Microsoft Office sync with SkyDrive, full multitasking and the opening up of many previously restricted or unfinished APIs to developers, which will enable previously unseen functions to be accessed and incorporated into new apps.
If the first few months of Windows Phone's release, saw the choice of available apps grow faster than either Android's or iPhone's, opening up these new options could see it spiral into the stratosphere!
The Strength of Xbox Live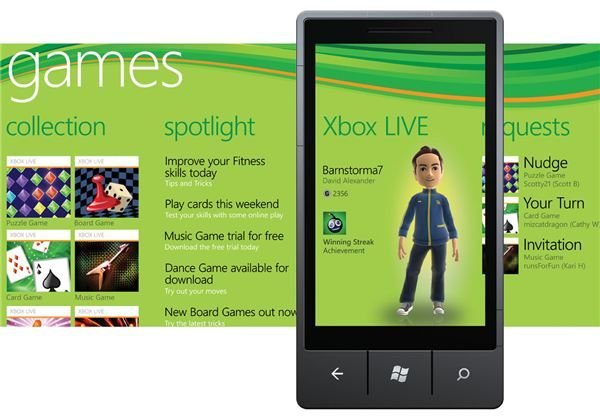 One element of Windows Phone 7 that is often overlooked is the one unique selling point of the platform, Xbox LIVE gaming integration.
Just as Microsoft has been moving to expand the use of the Windows Phone Metro user interface, they have also been expanding the use of the LIVE brand. While they're not combining Xbox LIVE with Windows LIVE and Games for Windows, the focus has been developing the current Windows Phone integration to move towards allowing simultaneous multiplayer!
While there is no word on when games with this functionality will be available, it can only be a matter of time before it happens; there are already non-Live titles available that offer similar functions.
Combine all of this into the possibility that future Xbox 360 and 720 titles will come with satellite titles for use on Windows Phone that might allow additional DLC to be gained through meeting objectives and achievements and you have some excellent cross-platform synchronicity – and what self-respecting gamer is going to want to miss out on Xbox 720?
The Metro UI and Windows 8
Despite all of this, it could be that the sleeping giant will be finally awoken, not by fruit or joint ventures but by its big brother, the desktop Windows operating system.
2012 will herald the launch of Windows 8, a new version of Microsoft's ubiquitous operating system that will apparently be designed to run on Intel, AMD and ARM processors, allowing for considerable scalability across PCs, netbooks, notebooks and tablets (some even suggest consoles). All versions will feature a new version of the tile-based Metro user interface scaled to the device and used to navigate and access software and media just as it is on Windows Phone.
It makes sense that Microsoft should have adopted this user interface for Windows 8 tablets, although quite surprising that they should have done so in such a complete way. The Metro UI is one of the most exceptional user interfaces on any device and by planning to incorporate it into Windows underlines the fact that not only has Microsoft (presumably via Steve Ballmer), seemingly planned all of this, but that Windows 8 will be waiting by the bed for Windows Phone 7 to finally wake up in mid 2012…
References
Microsoft has 3 months to make or break Windows Phone – Part 1, https://wmpoweruser.com/microsoft-has-3-months-to-make-or-break-windows-phone-part-1/
Hicks, Jesse. "Microsoft inks Android patent deal with Itronix, causes more heads to explode", https://www.engadget.com/2011/06/27/microsoft-inks-android-patent-deal-with-itronix-causes-more-hea/
Davies, Chris. "Android legal losses reportedly prompt exodus to Windows Phone and MeeGo", https://www.slashgear.com/android-legal-losses-reportedly-prompt-exodus-to-windows-phone-and-meego-19165907/
All images: Windows Phone Newsroom, https://www.microsoft.com/presspass/presskits/windowsphone/