Engadget Questions News That Nokia N9 Will Be Only MeeGo Phone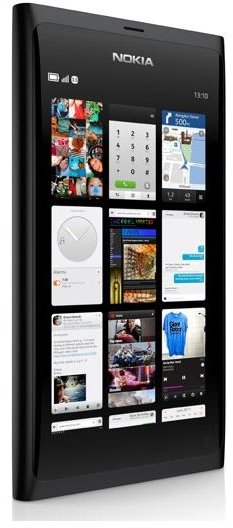 When your back is against the wall and your latest efforts are failing, what do you do? When you're a mobile phone manufacturer with a rapidly-falling, market-leading share, you head back to the drawing board and make new plans.
Of course, this new effort might not tick all of the boxes necessary for survival. Alternatively, a major international company might tap your new CEO on the shoulder and say "Hey, remember when you worked for us? Well, we've got this idea…" and all of a sudden the new effort which took considerable development and investment resources is pushed to one side while a joint venture partnership is established.
With so much time and effort put into Plan A, it would seem foolish not to release those devices, even if the guy in charge of the project has jumped ship in protest over Plan B, and its impending dominance over everything that your mobile phone company is doing.
Yet Plan B makes so much more sense than Plan A. So what's the problem?
Engadget Calls it Wrong
In the editorial Dear Nokia, you cannot be serious!, Engadget's Vlad Savov flip-flops through recent history comparing and contrasting two strikingly different opinions that seem to indicate that he has very mixed feelings about Nokia's plan to move to Windows Phone as their primary mobile platform.
Let's be honest: Nokia have had a tough time in the last few years, with their position as the world's number one mobile phone provider steadily chipped away by a succession of cheaper imitators and expensive alternatives such as iPhone and Android. They needed a working alternative to the aging Symbian platform, just as Microsoft needed to replace Windows Mobile, but rather than pay attention to what is going on in the industry and the new trend for mobile users to base their purchases on hardware specifications as much as operating system, they stuck their head in the sand.
MeeGo, developed from the Maemo 6 platform is a great idea on paper, one that should give Nokia the chance to develop their N9 device into a market-leading brand, and this is no doubt what was on the briefings for the various development-level meetings throughout the development cycle.
According to Savov…
It is Savov's opinion that Nokia have made a mistake in dispatching MeeGo so soon after launch (in fact, as Savov points out, the decision was made months ago) as he feels that there is something attractive about the N9 and the Harmattan implementation of MeeGo. You can understand his point – the phone is clearly easy to use, has made notifications, apps, and multitasking the three keystones of the platform and even goes so far as to describe the UI as "buttery smooth".
Of course, if someone gave you a Nokia N8 to play with for the day and then chucked an N9 at you the day after, you would be forgiven for thinking that the pinnacle of smartphone development had been reached. While Engadget's editorial doesn't quite suggest this, it is openly claiming that MeeGo is a missed opportunity.
However, while one might argue that the summary is over-excited in places, the entire gist of the piece – that Nokia should have held on – is misguided.
Nokia: Moving On
The slickness of the user interface and its simplicity draws instant comparisons with Windows Phone 7, the platform to which Nokia, under the guidance of new CEO (and former Microsoft man) Stephen Elop will be moving later this year following a joint venture agreement early in 2011.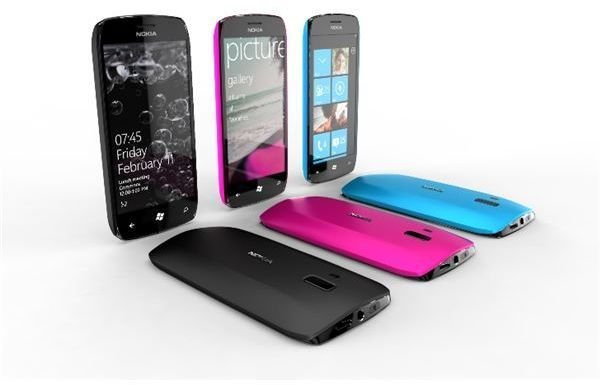 In fact, first impressions do display considerable similarities between the two platforms, but with so much at stake – the survival of a major Finnish industry which has already had to shed jobs to make it this far – Nokia's move to Windows Phone makes perfect sense, despite what Engadget might say.
After all, would Nokia want to enter the marketplace with a new messianic operating system only to draw unfavorable comparisons between MeeGo and Windows Phone 7? How would a company that has fallen so far in recent years recover from that, exactly?
Similarly, how could Nokia market the N9 in a world of dual core mobile processors and HTML5? By Engadget's own admission, the N9 is of a lower spec than current devices, and while this attention to getting the best performance out of limited hardware is admirable, it simply won't appeal to "hardware whores".
A quick look around the mobile phone market reveals three platforms with a high or growing spec – iOS, Android and Windows Phone – and one other, BlackBerry, which also seems to have missed the lessons on being "geek cool".
Consumer technology is littered with lost platforms that should have done better. The Amiga OS was far more efficient than MS-DOS and Windows, for instance, and we all know who the winner in that battle was.
MeeGo's premature end is sad, but let's face it, with all of their guile and Scandinavian ingenuity, Nokia have should have launched that platform about four years ago. Getting into bed with Microsoft and providing firm bedrock to Windows Phone is the right way forward.
References