Grandfathered Plans Are Coming to an End, but You Can Keep Yours...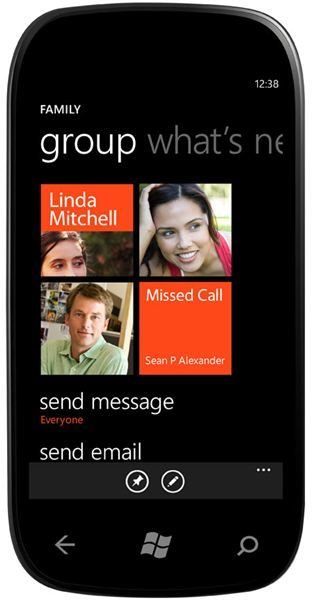 I've been using the same mobile phone tariff for around five years now. It's pretty good – 500 text messages per month, 250 minutes (which I rarely reach let alone pass) and unlimited mobile Internet. As I don't have any requirement for roaming or any other bolt-ons, this tariff has helped me to keep my phone bill low while keeping online productivity high.
You might even describe this tariff or price plan as "generous", and if you didn't think it was a lot for under $15 dollars a month, a group of mobile phone carriers certainly do. They're looking for a way of reducing these so-called "grandfathered plans" – basically tariffs that have been in use for multiple generations of mobile device (although the fact that they are pretty generous must also come into the coining of the term) – and getting as many people as possible onto newer, more "relevant" price plans (that naturally offer less).
However, there is a problem: these older price plans don't have an expiry date, and the mobile carriers can't force their customers onto new tariffs without breaking their own terms and conditions…
Benefits of Grandfathered Plans
The majority of these older, generous plans were offered back when smartphones were just becoming popular. Before, say, 2005, few people needed mobile Internet for a cell phone, and they certainly didn't require a fast mobile broadband device. With the advent of smartphones, as exemplified by the explosive arrival of the Apple iPhone, this changed, and with the prospect of signing up new customers to this exciting and expensive new phone, mobile phone networks in North America and Europe started giving away packages with mobile Internet included.
Use of the phrase "giving away" isn't misjudged; in some cases, call packages worth over $70 were available for under $40. Unlimited mobile Internet became an expectation, and certainly facilitated the rise of tethering, a feature that was showcased on the iPhone 2 but one that had in fact been available for several years on less popular platforms.
Tethering meant that a smartphone user could connect his or her mobile device to a PC or laptop via USB and use the phone as a modem, an effective use of mobile Internet bandwidth that was sitting around unused.
The time of the grandfathered plans is coming to an end, however…
The Problem: The Mobile Networks are Losing Money and Bandwidth
As far back as the release of the iPhone 2, however, these generous data plans were becoming an issue for the mobile networks; even though tethering was only available as part of the data plan (something unique to iPhones) mobile Internet use was skyrocketing, and as a result mobile networks were losing money.
In Europe in particular, limited plans were steadily introduced, aiming to cap mobile Internet use at around 2 GB per month, with the intention of preventing people from tethering or using devices as a mobile wireless hotspot without paying for the privilege.
This is a pattern that is set to be repeated in the USA very shortly as mobile networks come to terms with the fact that unlimited plans affect service quality for all users. Throw into this realization the fact that more money could be made with reformatted tariff packages and the fact that many people are coming to the end of 18 month mobile contracts in the summer of 2011, the networks have a ready-made plan of action, one that basically means that new customers won't get unlimited data plans and old customers could easily lose theirs with a careless upgrade.
The Solution: Don't Be Bullied
Time is running out for the older plans, but there is still a chance to grab a generous mobile data plan before they are pulled from companies such as Verizon and AT&T.
If you're already on a grandfathered plan, however, when your current contract comes to an end compulsion to move to a "fresher" tariff can be expected.
Let's make no mistake here – they want to make as much money from you as possible, but with the grandfathered tariff, you're the one in control. The nature of these contracts is such that if you upgrade to a new device, as long as you make it clear you want to keep the existing price plan, you will retain your unlimited data tariff.
The problem is most likely to arise when taking advantage of free gifts such as tablets, notebooks or games consoles. This is when new contracts and price plans are enforced – in this situation you can't keep your grandfathered tariff unless you take a new phone number and have two accounts.
A PR Disaster in the Making?
There is a strong argument that the tide has turned against grandfathered price plans at the wrong time for the industry. In times of economic hardship, good PR is what is needed, not an increase in the cost of using a new phone or tablet.
Given the current economic stagnation with no sign of a recovery, capping mobile Internet use and applying overpriced charges when these caps are exceeded will force a lot of users to limit their use. This can only have a bad effect on web usage, with a potential knock-on effect impacting online shopping and advertising revenue for search engines.
All in all, the message is simple – if you have a grandfathered phone tariff, keep hold of it.
References
Image credit: Windows Phone Newsroom, https://www.microsoft.com/presspass/presskits/windowsphone/imageGallery.aspx