Sell Your Mobile Phone Safely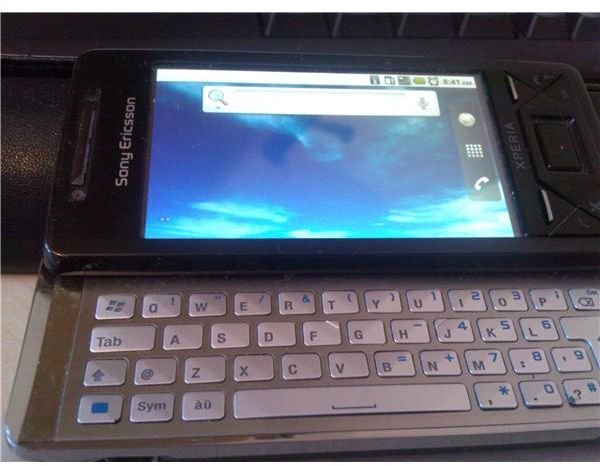 Selling Your Mobile? Stay Secure!
If you have come to the end of the road with your current mobile – perhaps you've seen a better model, or you just don't enjoy using it – you might be thinking of selling it.
Cashing in on the value of your mobile is something that you can do at any time, although if you are tied to a contract with a network you might opt to avoid selling it until the contract is up.
Whenever you plan to sell your phone, however, there are various things that you will need to do in order to ensure that it is ready to be sold. For instance, you don't want the new owner of your mobile device to be taking a copy of your contacts phone numbers, reading your text messages and emails or checking your history of visited websites, do you? Yet many people omit to carry out some basic security checks on the data they're handing over, which could be embarrassing at best and financially devastating at worst, as you unwittingly share online banking passwords and all sorts of other data with a stranger.
Cleaning up the data on your phone is a good idea before you sell it. Similarly, you should probably consider giving the device a bit of a clean-up before selling it in order to maximise the sale value.
Tidy Up Your Data
The first step you should take to prepare your phone for use by a new owner is to tidy up the data. At the very least this will mean finding a way to copy your contacts to your SIM card or syncing them to a computer or cloud service before resetting the phone to its factory defaults.
However, you might have other data on the phone, such as photos, videos, MP3s, or even games. You might have used your handset as a portable storage device as much as you used it as a phone, and being aware of what data is stored where is vital if you want to keep copies of these media files, documents you have been working on or saved game progress.
Various tools will be available for you to take copies of this data. Often, mobile phone manufacturers make software available that can be used to "explore" a phone from a computer via a USB connection, and this is the best way to keep a copy or backup any data from your phone that you wish to keep.
Before selling your phone, also remember to remove your SIM card (for safe-keeping or to use with your new phone) and any expansion card (such as a microSD) that you might have installed.
Once you have backed up all that you wanted to keep, you will be ready to perform a factory reset.
Maximize Your Return
As well as ensuring your phone is ready to be used "as new" by its next owner, you should be ensuring that it looks as good as possible.
After all, if you are intending to sell your phone, you wouldn't want to lose $30 simply because you didn't take the time to give it a bit of a clean, would you?
By removing the battery cover and battery and applying a bit of elbow grease to the display with a lightly damp cloth, you should be able to remove the majority of dust and grease marks from the phone. You might also consider Q-tips for the more difficult to reach areas, or perhaps give any concealed screws a blast with a can of compressed air (available from most electronics stores) to dislodge any dust that might have gathered.
Additionally, you should look to replace any coverings that have scratches. For instance, battery covers regularly get scratched, but you will be able to find replacements on eBay for just a couple of dollars.
Finally, find out how easy it is to SIM-unlock your phone. This will enable you to attract greater bids if you're selling it on eBay, as unlocked phones can be used with any mobile provider.
Choosing an Outlet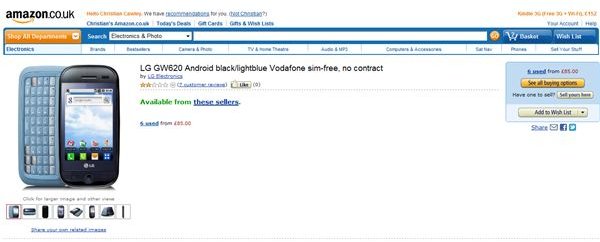 With your phone correctly configured and tidied up, it's time to find the right place to sell it. There are various popular options, from online marketplaces such as eBay and Amazon to mobile phone recycling companies who offer a flat fee for each different mobile device regardless of its condition or bricks and mortar companies that trade in used electrical goods.
While all of these have their benefits, you might consider the latter if the store is selling a phone that you like, as you might well get a discount on the device in question by trading in your own phone.
Selling on eBay or Amazon will probably require you to take a photo of the device as it is now, as well as provide details about its current condition. You might get lucky with either of these services, especially eBay where you can end up being the recipient of a shock battle between several customers, but of course your phone might not earn as much at auction as you might like, in which case setting a "Buy it now" price is recommended. Remember to check auctions and listings for similar devices to find out how much you should expect to make on the sale, but don't forget that eBay will take a cut.
Sell in Safety
If you choose to sell a mobile phone online, you will need to take steps to avoid scammers. Selling on Amazon is particularly dangerous at present if you are unaware of the risks. For instance, you might receive messages from people at first requesting photos of the item, and then attempting to purchase it outside of Amazon.
While this might seem an attractive offer (they will claim to be desperate) you basically shouldn't trust any sale that circumvents the marketplace you are using, or else you could end up losing your phone to an online thief.
As you can see, preparing your phone for sale and actually selling it can take quite a bit of effort, so pencil in a few spare hours to prepare for the various steps you will have to take.
References